Latest News on Adam Birnbaum
Latest News on Adam Birnbaum
Stage Credits
Productions
[Broadway, 2013]
Piano
Adam Birnbaum News
Dizzy's Club Announces May and June Lineup
by Chloe Rabinowitz - Apr 18, 2022
Jazz at Lincoln Center announced its May and June 2022 programming at Dizzy's Club, featuring a diverse lineup of club favorites and rising stars alongside the launch of a new concert series, special events, and celebrations of giants of jazz history from Slide Hampton and Ralph Peterson to Duke Ellington, Charlie Parker, and Thelonious Monk.
The Django Announces March Line-Up: Celebrating Women's History Month
by Chloe Rabinowitz - Jan 27, 2022
THE DJANGO, downtown Manhattan's premier jazz club, is commemorating Women's History Month by hosting more than 20 leading female jazz artists on its stage during March.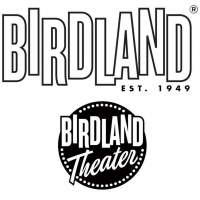 Jazz Programming Coming Up At Birdland, January 17 - January 30
by A.A. Cristi - Jan 14, 2022
Get full details for jazz programming coming up at at Birdland Jazz Club and Birdland Theater. January 17 - January 30.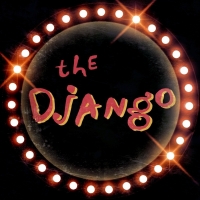 The Django Announces February Line-Up
by Chloe Rabinowitz - Dec 27, 2021
THE DJANGO, downtown Manhattan's premier jazz club, will continue to host today's jazz legends and rising stars. On February 3, The Django celebrates the fifth anniversary of the Brooklyn-based record label, La Reserve, with special performances by the label's artists.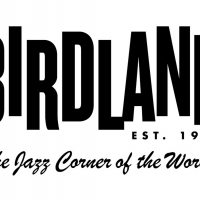 See What's Coming Up at Birdland Jazz Club And Birdland Theater in January 2022
by A.A. Cristi - Dec 17, 2021
Birdland Jazz Club and Birdland Theater kicks off 2022 with a full slate of nightly performances. 
Jared Schonig Announces CD Release Celebration at Birdland
by Chloe Rabinowitz - Oct 1, 2021
On Sunday, October 17th from 5-6:30PM, the Jared Schonig Big Band will celebrate the release of their new CD at Birdland, 315 West 44th Street, NYC.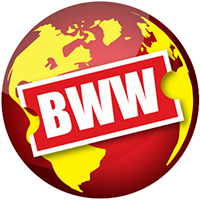 American Pianists Association Announces 2021-22 Grand Encounters Season
by A.A. Cristi - Aug 31, 2021
American Pianists Association announces its 2021-22 Grand Encounters season featuring performances by famed pianists Olga Kern and Michelle Cann as well as music from multiple American Pianists Awards winners, including 2021 classical winner Kenny Broberg. 
Andy Farber & His Orchestra's "Early Blue Evening" is out today via ArtistShare
by A.A. Cristi - Aug 27, 2021
Andy Farber & his Orchestra, featuring vocalist Catherine Russell, present Early Blue Evening, due August 27, 2021 via ArtistShare
Hilary Kole Announces New Album SOPHISTICATED LADY
by Chloe Rabinowitz - Jun 29, 2021
Consummate vocalist and New York City jazz staple Hilary Kole has announced the release of Sophisticated Lady. Adorned by Kole's soulful vocal sensibilities and a stellar band of first-rate instrumentalists, Kole's latest release is a collection of mature, nuanced renditions of jazz classics which retain a spirit both heartfelt and adventurous.
Jihye Lee Orchestras's Motéma Debut 'Daring Mind' Due Out March 26
by Sarah Jae Leiber - Jan 25, 2021
Motéma Music is proud to announce the release of Daring Mind, the sophomore album by the Jihye Lee Orchestra, which streets on March 26, 2021. 
Adam Birnbaum Videos
BWW TV: Dule Hill & Jazz at Lincoln Center All-Stars Give Preview of AFTER MIDNIGHT on Broadway!
by BroadwayWorld TV - Oct 1, 2013
Earlier today, producers Scott Sanders and Wynton Marsalis announced the roster of musicians who will form the Jazz at Lincoln Center All-Stars and play nightly on Broadway in the new musical After Midnight. Hand-picked by Marsalis, Jazz at Lincoln Center's nine-time Grammy and Pulitzer Prize Award-winning Artistic Director, the band includes 17 of the finest soloists and ensemble players in the music world today. Directed and choreographed by Warren Carlyle, After Midnight begins preview performances at the Brooks Atkinson Theatre (256 West 47th Street) on Friday, October 18, 2013 with an official opening night set for Sunday, November 3, 2013. The All-Stars and cast member Dule Hill gave a special musical preview of the upcoming show and you can check out a sneak peek below!