Latest News on Aaron Copeland
Writing
Composer
Composer
Composer
Aaron Copeland News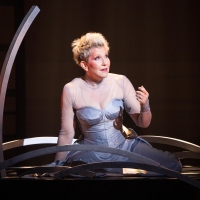 BWW Review: Joyce DiDonato's EDEN is a Little Less than Paradise at Carnegie Hall
by Richard Sasanow - Apr 25, 2022
Joyce DiDonato's recitals-as-events--where she introduces her personal philosophies as well as her art into the evening--have their ups and downs. Sometimes they are marvelous. Saturday night at Carnegie Hall, the concert, directed by Marie Lambert-Le Bihan with lighting by John Torres, that also served as part of her publicity tour for her new recording, EDEN (Erato), seemed less than the sum of its parts.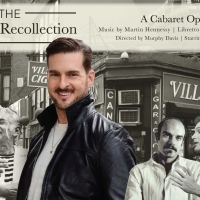 BWW Interview: Michael Kelly of THE PLEASING RECOLLECTION at 54 Below
by Stephen Mosher - Apr 3, 2022
Opera star Michael Kelly willed this piece into existence and, now, it comes into the light. Read the story of how it happened in this new interview with BroadwayWorld Cabaret.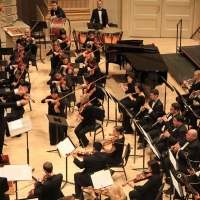 Manhattan Symphonie & Cantor Daniel Singer Announce Concert to Benefit Ukraine Crisis Relief
by Chloe Rabinowitz - Mar 30, 2022
Manhattan Symphonie, conducted by Gregory Singer, joins forces with Cantor Daniel Singer of Stephen Wise Free Synagogue with dozens of cantors from the tristate area in a remarkable concert to benefit Ukraine Crisis Relief.
Female Pioneers Celebrated at Popejoy Hall
by A.A. Cristi - Feb 22, 2022
In a tribute honoring the musical legacies paved by Bessie Smith, Billie Holiday and Nina Simone, Bessie, Billie, and Nina: Pioneering Women in Jazz fills Popejoy Hall with the soundtrack of a social movement on Sunday, March 28 at 3 pm.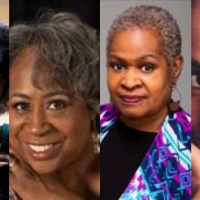 OPERA America Announces Third Cycle of IDEA Opera Grants
by Chloe Rabinowitz - Jan 5, 2022
OPERA America has announced the third cycle of IDEA Opera Grants (Inclusion, Diversity, Equity, and Access), an initiative that supports teams of composers and librettists who identify as African, Latinx, Asian, Arab, and/or Native American in the development of new operatic works and the advancement of their careers in the opera industry.
Flushing Town Hall's Louis Armstrong Legacy Monthly Jazz Jam Celebrates Tenth Anniversary
by Stephi Wild - Sep 27, 2021
This October, Flushing Town Hall's wildly popular Louis Armstrong Legacy Monthly Jazz Jam is turning ten! To celebrate the occasion, Flushing Town Hall's current house jazz band will be joined by members of Queens Jazz OverGround.
Ashland Symphony Orchestra Announces 2021-22 Season
by Stephi Wild - Jul 13, 2021
Learn more about the full season lineup and how to purchase tickets, either single of seasonal, here!
Smuin Contemporary Ballet Announces SMUIN AL FRESCO
by A.A. Cristi - Apr 21, 2021
East Bay dance audiences may be pondering not "to be or not to be" but whether 'tis nobler to dance when Smuin Contemporary Ballet takes the stage with Smuin al Fresco at the beautiful outdoor Bruns Amphitheater in Orinda.
VIDEO: Watch Dee Daniels' New Release 'Let Freedom Ring (The Ballad Of John Lewis)'
by Chloe Rabinowitz - Jan 18, 2021
Cellar Music Group announced the release of the music video for 'Let Freedom Ring (The Ballad of John Lewis)', the powerful forthcoming single from vocalist Dee Daniels. Filmed at the Christ Church Cathedral in Vancouver, British Columbia, this evocative tune was inspired by the life of US Civil Rights Leader and House Representative John Lewis.
National Sawdust's Digital Discovery Festival Presents Meredith Monk, Robert Wilson, Tyondai Braxton and More
by Chloe Rabinowitz - Jun 30, 2020
With over sixty total events featuring more than 100 artists over a four month span, National Sawdust's ongoing Digital Discovery Festival is the rarest sort of story in NYC's post-COVID live music world: an unalloyed success.
Aaron Copeland Frequently Asked Questions
How many shows has Aaron Copeland written?
Aaron Copeland has written 3 shows including Quiet City (Composer), Billy the Kid (Composer), The Tender Land (Composer).