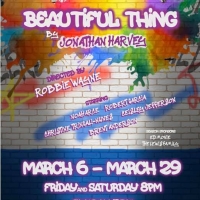 BWW Review: BEAUTIFUL THING at Desert Rose Playhouse is, indeed, a Beautiful Thing
March 13, 2020
Jonathan Harvey's 1993 BEAUTIFUL THING is rightfully part of the pantheon of gay-oriented theatre. Desert Rose Playhouse's beautiful production does justice to this seminal play. BEAUTIFUL THING will run through March 29, 2020, at 8 p.m. on Friday and Saturday, and 2 p.m. on Sunday. Tickets cost between $34 and $37. (more...)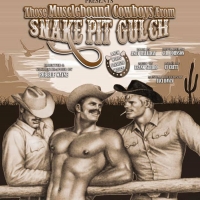 BWW Review: Desert Rose's THOSE MUSCLEBOUND COWBOYS FROM SNAKE PIT GULCH is a Rip-Roaring Yee-Haw!
January 20, 2020
Desert Rose Playhouse has another winner in its laugh-filled world premiere campy musical, THOSE MUSCLEBOUND COWBOYS FROM SNAKE PIT GULCH, with book by Andy Halliday, music by Frank Schiro, and lyrics by CJ Critt. This production is well-done in every way. (more...)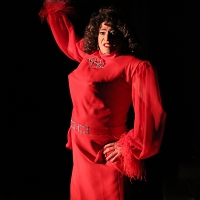 BWW Preview: CHRISTMAS WITH THE CRAWFORDS Returns to the Desert Rose Playhouse
December 11, 2019
Desert Rose Playhouse is in the midst of its second annual engagement of the hilarious CHRISTMAS WITH THE CRAWFORDS, a juke box drag musical comedy by Mark Sargeant. CHRISTMAS WITH THE CRAWFORDS will play two more weekends, through December 22nd. The show is sold out except for two performances added for the evenings of Thursday, December 12th and December 19th. (more...)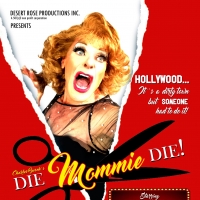 BWW Review: You'll Die Laughing at Desert Rose's DIE MOMMIE DIE.
October 21, 2019
With fabulous acting by Loren Freeman and his supporting team of kooky characters and superb direction by Robbie Wayne, DIE MOMMIE DIE at Desert Rose is a great deal of fun. (more...)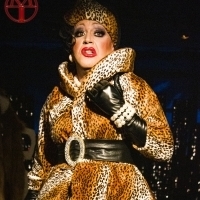 BWW Review: Desert Rose's RUTHLESS! is Nonstop, Mindless Fun
June 25, 2019
RUTHLESS! is a hilarious musical send-up of shows and movies about ruthless females of all ages who will do anything to achieve their goals. Desert Rose's production is expertly presented, from the acting to the singing and dancing to the sets to the costume design. (more...)

BWW Review: Desert Rose's PAGEANT is a Must-See Beauty
April 30, 2019
PAGEANT, currently playing at Desert Rose, is a drag show, with beautiful "women" competing for the title of Miss Glamouresse, corny jokes, and a smarmy, Nick the lounge singer type emcee. Beyond that, there is nothing except nonstop, goofy hilarity. (more...)

BWW Review: Desert Rose's THE SUGAR WITCH Is Dark, Frightening, and Well Worth Seeing.
October 10, 2018
The Desert Rose Playhouse, the Coachella Valley's LGBTQIA theatre, has a winner in THE SUGAR WITCH, one of its first productions since Robbie Wayne became producing artistic director and Kam Sisco managing director. (more...)
Upliftingly optimistic, Harvey's play about two teenage boys falling in love refuses melodramatic clichés to offer a story bright with sensitivity, pathos and wit.

Sixteen-year-old Jaime lives with his mum Sandra and her younger boyfriend in a low-rise block of flats in Thamesmead, London. Living next door is the rowdy Leah, who has been expelled from school and spends her days sunning herself and listening to Mama Cass. And on the other side is Ste, also sixteen. His father's anger means that he often hides out in Jaime and Sandra's flat, spending the night there to escape being beaten.

Ste and Jaime start off top-and-tailing in Jaime's bed, since there's nowhere else to sleep, and Harvey unfolds their tentative, awkward relationship with delicacy and with joy.
Beautiful Thing's crisply authentic dialogue darts between aching, soul-searching emotion and sharp winning comedy, perfectly capturing the thrill of a first love. Beautiful Thing was first performed in 1993 at the Bush Theatre, London.