West Harlem Art Fund Announces October Programming
Kicking off this weekend are Meet and Greets with Jewelry Designer Ayala Naphtali and photographer Gregory Harris.
West Harlem Art Fund wraps up their "house" season on Governors Island with an array of special events, exhibition, and workshops. Opportunities for individuals, groups and families.
Kicking off this weekend are Meet and Greets with Jewelry Designer Ayala Naphtali and photographer Gregory Harris. Free tap workshop with Megan Haungs and Toes Tiranoff and the exhibition, Art that Marks Time.
WEST HARLEM ART FUND FALL PROGRAMMING
GOVERNORS ISLAND, NOLAN PARK BUILDING 10B
EXHIBITION
Art that Marks Time
Fall exhibition on view Through October 30th
Gallery Hours:12pm - 4 pm
Curated show that focuses on traditional arts & design that they hope will bring the public closer to these mediums and inspire them to learn more as well as collect.
Artists
Valerie Hallier -- mixed media
Molly Must -- Metal Sculpture
Ayala Naphtali -- Metalsmithing/Jewelry
Felipe Ortiz -- Sketch Art
Christopher Quinones -- Print
Rachael Rosenblum -- Furniture Design
Red Sagalow -- Print
Dianne Smith -- Print
James Robert Southard -- Sketch Drawing
In Defense of the Human Spirit (Outdoor Exhibition)
Through October 30th
Nolan Park, Governors Island near Building 10B
In Defense of the Human Spirit is an imaginative reaction to the fortresses that were built on Governors Island in the early 1800s to protect New York's harbor from any foreign invasion. Each piece int this exhibition, thoughtfully curated by Savona Bailey-McClain of the West Harlem Art Fund and Christina Goldberg of Studio 80 + Sculpture Grounds, conveys movement, a twisting and bending of the strongest of materials, inward and out, stretching towards and facing a city that is continually evolving. The panoramic view from Governors Island facing the ever-changing skyline of New York is a reminder that in the face of adversity, there is nothing more resilient than the human spirit.
Domenico Belli -- sculpture/outdoor garden
Gilbert Boro -- sculpture/outdoor garden
Joe Gitterman -- sculpture/outdoor garden
SPECIAL EVENTS
Meet Metalsmith Artist & Jewelry Designer Ayala Naphtali
Jewelry designer Ayala Naphtali draws inspiration from ancient alphanumeric systems, contemporary architecture and her own personal, cultural history. She is intrigued with balance and proportion and feels that each of her pieces must find its axis on the wearer. She creates work with elegance and minimal, bold forms, precious metals and alternative materials.
October 1st & 2nd, 2022 12pm - 4 pm
Meet Photographer Gregory Harris
Gregory Harris is a Toledo-born artist based in Brooklyn since completing studies at Bowling Green State University where he focused on cinema studies & fine art photography. This study of the image, image-making, and their relationship with day-to-day society, has informed a decade-long practice of photography and filmmaking.
More recent work has featured artists and their workspaces, with an intent to champion space and process as related to artistic practice. Gregory understands the power of the image and intends to create work that is directly engaged, in service to the communities and audience of the subject, all the while respecting the importance of place as character.
October 2, 2022 12pm - 4 pm
Artist Reception
Meet the artists from the show Art that Marks Time
October 15, 2022 1pm - 4pm
WORKSHOPS
Monoprint Workshop
October 8th, October 22nd
Hourly Sessions:12pm - 4 pm
$20
Short description: Led by artist Red Sagalow, this public residency will serve as a guided exploration of mono printing. Participants will experimenting with a variety of images. Monoprinting is a type of printmaking where the goal is to create one unique image. The art form is very personal and sometimes compared to improvisation that's central to jazz. No experience necessary to enjoy a fun filled afternoon.
Register online -
https://westharlemartfund.bigcartel.com/product/monoprint-workshop-early-october
https://westharlemartfund.bigcartel.com/product/monoprint-workshop-late-october
Outdoor Tap
October 2nd and October 9th
12:30 pm ; 2 pm
Free event
Short Description: All are welcome to the series of interactive Percussion Dance Workshops. We will be using rhythmic steps, clapping, and an occasional shout out to explore sounds and create new dances or re-invent old ones. No previous experience required. No tap shoes required. Stop by and make some noise!
Workshop leaders Megan Haungs and Toes Tiranoff combine elements of jazz tap percussion, swing dance, vaudeville, comedy, and puppets in their shows. They have performed at LaMaMa E.T.C., Town Hall, NYU, Lincoln Center's Damrosch Park, Dixon Place and Bryant Park's Piano in the Park.
Music: Commemorating the late Pharoah Sanders
Natural Dye Workshop
October 15th
1pm
$20
Register online - https://westharlemartfund.bigcartel.com/product/natural-dye-workshop-october-15th
Short Description: Led by Artist Jaleeca Yancy, studio resident of Art Crawl Harlem, Botanical Dyeing is a creative way to connect with nature and learn a craft skill that will turn your fabrics and clothing into beautiful works of art. Take part in making a textile using flowers and plants from the West Harlem Art Fund Garden to culminate in a community fiber collage installation. No experience necessary.
Environmental Light Photography
Sunday, October 23, 2022
1pm
$20
Register online - https://westharlemartfund.bigcartel.com/product/experimental-light-photography
Short Description: Environmental Light Photography workshop will introduce participants to methodology which focuses on "available light," that is without flash and with minimal manipulation of the scene.
Led by Brooklyn based artist Gregory Harris, the course will begin with a presentation of work from NYC photographers including Harlem's own Roy DeCarava, and Mel Rosenthal of the South Bronx. Our slide presentation will be complemented with books from several artists, as well as a group discussion on the significance of photography as an art in the contemporary world.
Following the workshop, participants will be tasked with using the remainder of their time on the island applying their newly-studied photographic language to create work of their own.
All cameras are welcome, film, digital, and mobile phone.
| | |
| --- | --- |
| Vote Now for the 2022 BroadwayWorld Off-Broadway Awards | |
| voting ends in | |
More Hot Stories For You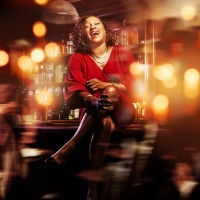 THE WIFE OF WILLESDEN Extends at the Kiln Theatre and Sets New York Premiere

December 9, 2022

Kiln Theatre has announced a two-week extension for Zadie Smith's critically acclaimed smash-hit The Wife of Willesden due to public demand – now running at Kiln Theatre until Saturday 11 February 2023. Directed by Artistic Director Indhu Rubasingham, the production sees Clare Perkins reprising her role as Alvita.
---
STEALING MONA LISA Comes to Theater For The New City This Month

December 9, 2022

August 21, 1911, wasn't just another day at the Louvre in Paris. Security guards discovered that the Mona Lisa, at a time when art work was being photographed, was missing. Who took the Mona Lisa? The cry spread across newspapers and nations.
---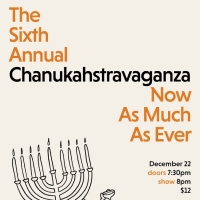 The Sixth Annual Chanukahstravaganza Comes to Littlefield This Month

December 8, 2022

Lana Schwartz and Ilana Michelle Rubin are two Jewish (you might have guessed), native New Yorkers who always get pretty lonely around the holiday season. For the sixth year in a row, they've invited some of the funniest Jewish comedians in New York City (where else?) to help them celebrate the Miracle of Lights: Chanukah. Hannukah. Hanukah. However you choose to spell it. There will be songs, there will be laughter, there will be surprises, and you know there will be gelt. Lots of gelt. Tons of it.
---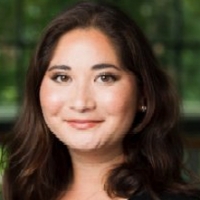 Einhorn Prize Reading Announced At Triad Theater, December 11

December 7, 2022

On Sunday December 11 at 2pm, there will be a presentation of the winners of the first David A. Einhorn Playwriting Prize The event will be held at the Triad Theater, 158 W. 72nd Street. The event will run 90 minutes and include readings of the 1st and 2nd prize winners, some words about David Einhorn, and a talkback on the topics addressed by the plays.
---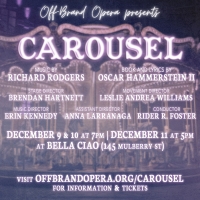 Off-Brand Opera Presents CAROUSEL, December 10 & 11

December 7, 2022

Off-Brand Opera returns this fall with a fresh take on Carousel, the beloved Rodgers & Hammerstein classic. Carousel will be presented with a fresh take on the classic work, featuring performers from a variety of artistic backgrounds in restaurant Bella Ciao's intimate basement cabaret space.
---