The Secret Theatre Will Present A WATCH By Youlim Nam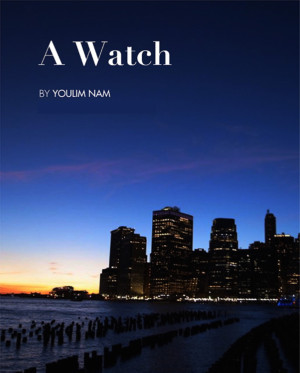 "A Watch", a short play by Youlim Nam will be reprised on stage as part of LIC One Act Festival 2019 at the Secret Theatre this winter.
Nam's original piece saw it's birth this September at Hudson Guild Theatre as a part of NYSummer Theater Festival. After making quite an impact there and earning attention from Korean and Japanese media, it was clear the play demanded an immediate revival. One review observes that "...sometimes you feel like you are just running in a circle like a hamster in a cage. This play touched upon this struggle softly, gently and kindly. ...After the show, the view in Manhattan looked nostalgic...I even felt that I was in the park with them".'(English translation) from NEW YORK Benricho. https://ny-benricho.com/leisure/a-watch/
On a beautiful, but brutally hot day, Ciaran summons April to a small park along the Brooklyn waterfront. The two gnaw, clamor, and cry their way through a night set against the Manhattan skyline.
Starring Zair Montes and Spencer Monaghan with direction by Snezhana Chernova. Performing January 3rd at 7:30 pm, 5th at 3 pm and 11th at 8 pm in 2019 as Program Two. Finals play the 13th at 7 pm at the Secret Theatre (4402 23rd St, Long Island City, NY 11101) based on success in premier round.
Box office and details linked below. https://secrettheatre.showare.com/eventperformances.asp?evt=50https://secrettheatre.showare.com/eventperformances.asp?evt=34