TCG Announces The Recipients Of Willa Kim Costume Design Scholarship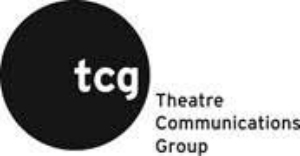 Theatre Communications Group (TCG), the national organization for theatre, is pleased to announce the recipients of The Willa Kim Costume Design Scholarship 2019. Administered by TCG with support from The Estate of Willa Kim, the Scholarship provides exceptionally talented costume designers who are enrolled in a university or professional training program with the opportunity to supplement their fine arts training in hand-drawing and painting. The Scholarship honors costume designer Willa Kim's legacy and her life's work as a pioneer, legend, and inspiration for many of today's theatre artists.
"Willa was passionate about making it possible for early-career costume designers to develop their skills in the arts of drafting and drawing, particularly as they decline in the advance of drafting software" said Teresa Eyring, executive director, TCG. "Thanks to support from The Estate of Willa Kim, this scholarship program will empower them to strengthen their craft and deepen the range of their artistry."
"TCG is thrilled to honor Willa Kim's legacy and to take part in the development of future theatre artists through this scholarship," said Emilya Cachapero, director of artistic and international programs, TCG. "In the inaugural round, we are excited to work with three exceptionally talented costume designers who will strengthen their ability to communicate visually with their collaborators. The scholarship recognizes the need to maintain the traditions of design and we couldn't be more excited to offer this unique opportunity to the next generation."
The inaugural recipients are:
Victoria Nicolette Gist (Houston, TX) is pursuing her Masters of Fine Arts with a focus in Costume Design at the University of Houston. "I am a storyteller; one who creates a tangible, visual bridge for the audience into the world that the director has envisioned. Collaboration is key, and creativity is everything," said Gist. With that in mind, she will bolster her training in figure drawing and painting in acrylics, watercolors and oil, becoming more skilled in working in different media and more adept at conveying her artistic vision on paper. As a recipient of the Scholarship, Gist will study at the Art League Houston (ALH), which offers specified coursework for artists at various stages in their training.
Stella Katz (Brooklyn, NY) is pursuing her Bachelors in Theatre Arts Design & Technology with a Concentration in Costume Design at the State University of New Paltz (SUNY). "I love imperfection and humanness in costume. Costume is not supposed to be perfect but should be curated in a way where everything has purpose. I want to fine tune my skills so I can better communicate the way I understand characters and people," said Katz. To that end, she will participate in a variety of courses at The Art Students League in New York, NY, including fashion illustration, life drawing, gesture drawing, and anatomy and drawing.
Regan A. McKay (Wittenberg, WI) will begin her first year at San Diego State University (SDSU) this fall where she will pursue a Masters of Fine Arts in Costume Design. "Costume design is the only area of entertainment design that involves such intimate and collaborative work with performers, and the designer's role in fostering this relationship is essential," said McKay on her approach to costume design. McKay will supplement her curriculum at SDSU by taking additional noncredit courses in life drawing and painting over the course of her first two semesters. .
Scholarship recipients will receive up to $7,500 to be used towards tuition, registration, and/or supplies for training in hand-drawing and/or painting beyond their regular academic curriculum within a one-year period between July 1, 2019-June 30, 2020.
The Willa Kim Costume Design Scholarship panel included Andre Harrington, costume designer and theatre arts associate professor, California State University, San Bernardino (San Bernardino, CA); Irina Kruzhilina, costume designer and visual dramaturg (New York, NY); and Ilona Somogyi, costume designer and assistant professor adjunct of design, Yale School of Drama (New Haven, CT).
Willa Kim was a costume designer for ballet, theatre, opera, and television. Among many honors were Tony Awards for Duke Ellington's Sophisticated Ladies and Tommy Tune's The Will Rogers Follies, and Tony nominations for Peter Allen's Legs Diamond, Andrew Lloyd Webber's Song & Dance, Bob Fosse's Dancin', and Joel Grey's Goodtime Charley. She won Drama Desk Awards for Jean Genet's The Screens, Irene Fornes' Promenade, and Sam Shepard's Operation Sidewinder; Obie Awards for Robert Lowell's The Old Glory and Lanie Robertson's Woman Before A Glass; and Emmy Awards for the PBS broadcasts of Michael Smuin's ballets The Tempest and A Song For Dead Warriors. Ms. Kim received lifetime achievement awards from the Fashion Institute of Technology and the United States Institute for Theatre Technology. The Theatre Development Fund honored her with the Irene Sharaff Lifetime Achievement Award, and in 2007 she was inducted into the Theatre Hall of Fame.
Theatre Communications Group (TCG) exists to strengthen, nurture, and promote professional theatre in the U.S. and globally. Since its founding in 1961, TCG's constituency has grown from a handful of groundbreaking theatres to over 700 Member Theatres and affiliate organizations and nearly 10,000 Individual Members. Through its Core Values of Activism, Artistry, Diversity, and Global Citizenship, TCG advances a better world for theatre and a better world because of theatre. TCG offers its members networking and knowledge-building opportunities through research, communications, and events, including the annual TCG National Conference, one of the largest nationwide gatherings of theatre people; awards grants and scholarships, approximately $2 million per year, to theatre companies and individual artists; advocates on the federal level; and through the Global Theater Initiative, TCG's partnership with the Laboratory for Global Performance and Politics, serves as the U.S. Center of the International Theatre Institute. TCG is North America's largest independent trade publisher of dramatic literature, with 17 Pulitzer Prizes for Drama on the TCG booklist. It also publishes the award-winning American Theatre magazine and ARTSEARCH, the essential source for a career in the arts. In all of its endeavors, TCG seeks to increase the organizational efficiency of its Member Theatres, cultivate and celebrate the artistic talent and achievements of the field, and promote a larger public understanding of, and appreciation for, the theatre.www.tcg.org.
Related Articles View More Off-Off-Broadway

Stories

Shows
More Hot Stories For You