Photo Flash: La MaMa Announces Top to Bottom Renovation of 4th Street Home at BLOCK PARTY
One of the city's oldest, continuously operating theater companies, La MaMa, celebrated the conclusion of its 55th season, and announced the $15 million renovation of its New York City landmark building at 74 East 4th Street in Manhattan with "Dancing in The Street", a BLOCK PARTY on Saturday, May 20th from 11AM to 4PM. Scroll down for photos from the event!
The BLOCK PARTY, featuring dancers and choreographers from La MaMa annual dance festival, La MaMa Moves! took place on East 4th between the Bowery and Second Avenue (Ellen Stewart Way).
Ellen Stewart established La MaMa on East 4th Street when she purchased the building from the city in 1967, and soon created an institution that has been a major training ground for generations of theatre artists and is beloved by theater artists and audiences from around the globe today.
A highlight of the BLOCK PARTY was the first public announcement that La MaMa's oldest venue on that block of East 4th Street will undergo a top to bottom renovation, and full restoration of its historic façade. Originally built in 1873, the building features busts of Germanic composers, Mendelssohn, Mozart, and Beethoven, and "remains one of the significant reminders of 19th-century German-American cultural contributions to New York City, as well as the continuing vitality of off-off-Broadway theater in the East Village." (Landmarks Preservation Commission)
Joining the celebration of the renovation announcement were Kathleen Hughes, Assistant Commissioner of NYC Department of Cultural Affairs; Terri Richardson, Adviser for Arts, Culture and Libraries, Office of First Deputy Mayor NYC; Gale A. Brewer, Manhattan Borough President, Melissa Mark-Viverito, Speaker of the New York City Council; State Senator Brad Hoylman; La MaMa Board President Frank Carucci, La MaMa Artistic Director Mia Yoo, and La MaMa Managing Director Mary Fulham.
About the renovation, Artistic Director, Mia Yoo remarked, "Space for artists is such a precious resource in New York City, especially for artists just starting out. It's bittersweet because these spaces hold so much history, but La MaMa must renovate the building if we are to continue providing opportunities to future generations of new and daring artists."
Construction will begin January 2018 and is anticipated to last 18 months with the building reopening September 2019 in time for La MaMa's 58th Season. New York's City Council members, representatives from the Manhattan Borough President's Office, and New York City's Department of Cultural Affairs, as well as all the members of La MaMa's artistic and neighborhood community in support of the project.
The 74 East 4th Street renovation is dubbed RESTORE A BUILDING. REMAKE A WORLD. Renovations include the installation of an elevator to provide ADA accessibility to all floors, enlarging the lobby area to accommodate audiences, renovating all building and theater systems, and increasing energy efficiency to ensure that La MaMa remains a creative home for artists for decades to come. With two new flexible multi-use performance spaces, and acoustical separation La MaMa will be able to expand artistic, educational and community programming. The project will also encompass masonry and façade work on the landmark building, including the installation of a glass storefront. Preservation of these spaces is critical to La MaMa's future and will provide resources for the greater community.
To date, La MaMa has secured $11.6 million of the projected $15 renovation costs, with budget allocations from the NYC Department of Cultural Affairs, Manhattan Borough President's Office and New York City Council, along with private philanthropy.
The team leading the renovation includes: architect - Beyer, Blinder, Belle; theatre design consultant - Jean Guy Le Cat; technical theatre and acoustical consultant - Charcoal Blue; construction manager - Yorke Construction.
Performers at the BLOCK PARTY included: Rude Mechanical Orchestra, Yoshiko Chuma, Brooklyn United, Kinding Sindaw indigenous Filipino Dance Company, Stephanie Batten Bland, Pua Ali'I Ilima O Nuioka traditional hula dance troupe, among many others. In addition to performances, La MaMa's celebration of its diverse community included a variety of dance workshops, children's activities, neighborhood food, and a bouncy castle.
La MaMa is dedicated to the artist and all aspects of the theatre. The organization has a worldwide reputation for producing daring performance works that defy form and transcend barriers of ethnic and cultural identity. Founded in 1961 by award-winning theatre pioneer Ellen Stewart, La MaMa has presented more than 5,000 productions by 150,000 artists from more than 70 nations. A recipient of more than 30 Obie Awards and dozens of Drama Desk, Bessie, and Villager Awards, La MaMa has helped launch the careers of countless artists, many of whom have made important contributions to American and international arts milieus. Visit www.lamama.org for more information.
Photo Credit: Carolina Restrepo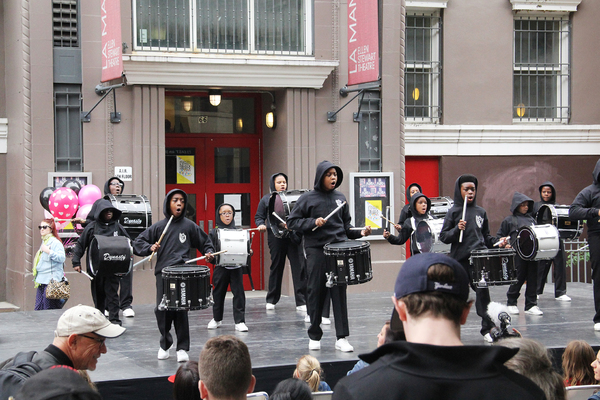 Brooklyn United Drum Corps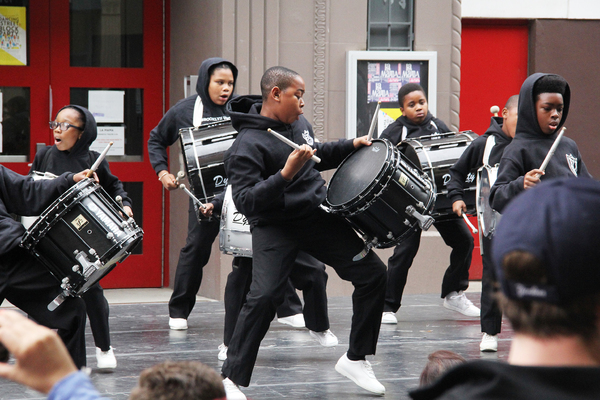 Brooklyn United Drum Corps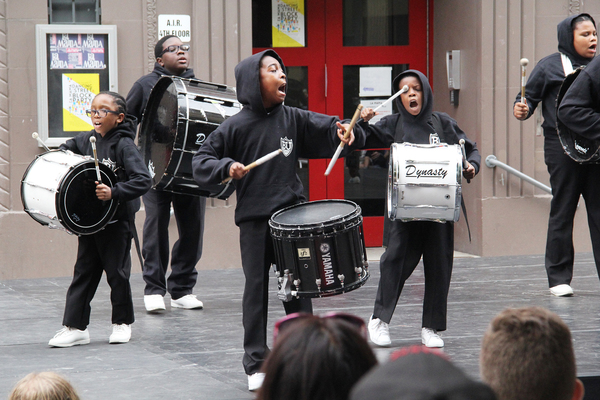 Brooklyn United Drum Corps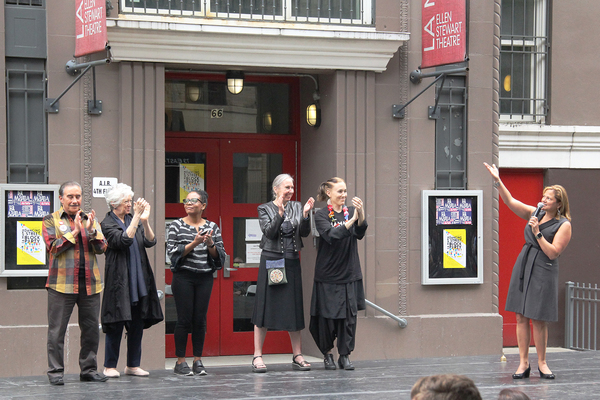 Frank Carucci
, Kathleen Hughes, Terri Richardson,
Mary Fulham
,
Mia Yoo
and Melissa Mark-Viverito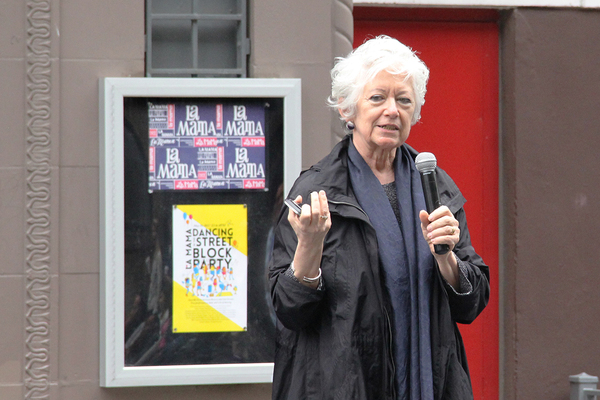 Kathleen Hughes, Assistant Commissioner, NYC Department of Cultural Affiars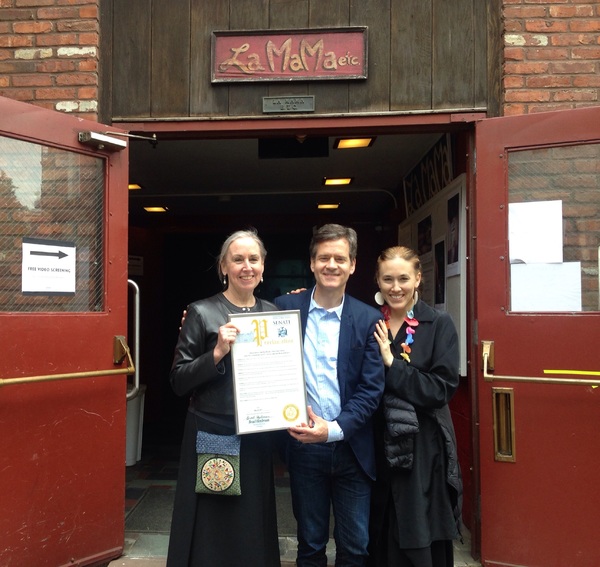 Mary Fulham
and
Mia Yoo
with State Senator
Brad Hoylman
with a proclamation from the NY State Senate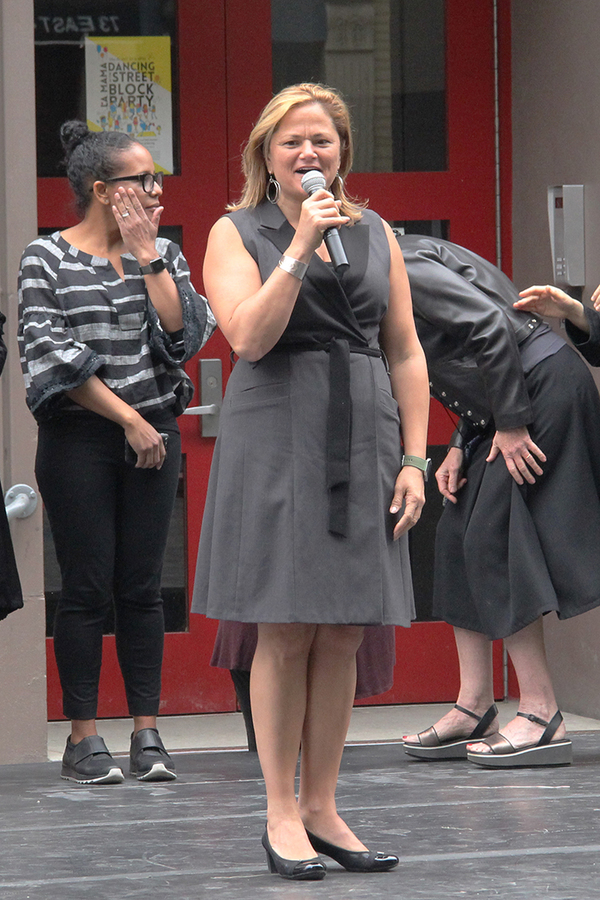 Melissa Mark-Viverito, Speaker of the New York City Council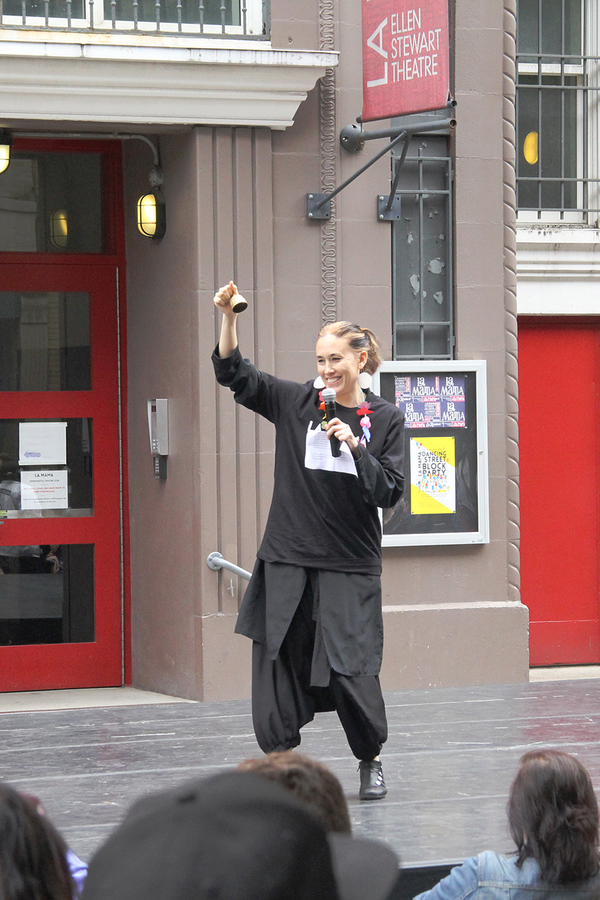 Mia Yoo
, Artistic Director
More Hot Stories For You