National Sawdust Celebrates Women & Gender Non-Binary Artists with Hildegard Month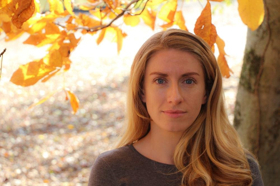 National Sawdust, the artist-led nonprofit incubator and venue, announces June 2018 as Hildegard Month at the Williamsburg space that serves as a dynamic home for artists and new music of all kinds. Named for the influential medieval composer Hildegard von Bingen and celebrating the contribution of women and gender non-binary artists to music of all genres, including contemporary classical music, the Hildegard Month festivities center around the June 12 concert featuring premieres from Hildegard Competition winners Emma O'Halloran, X. Lee, and Kayla Cashetta performed by The Refugee Orchestra under the baton of Lidiya Yankovskaya. The month also includes performances from Face the Music playing pieces from the Luna Composition Lab (June 6), Northside Festival presenting Liz Phair with Soccer Mommy (June 7), the world premiere of choreographer Kiani Del Valle's Catacoustic Flesh (June 9), Beth Orton (June 17 and 18), and three performances from John Zorn: Women Visionaries: Inspirations from Hildegard von Bingen, Hilma af Klimt, and Agnes Martin (June 29), Essential Cinema-Live Scores to films by Maya Deren, Marie Menken and Raha Raissnia (June 29), and COBRA (June 30).
"Launching the Hildegard Competition has been an initiative close to my heart," says Paola Prestini, Composer, Co-Founder and Artistic Director of National Sawdust. "As a woman in a male-dominated field, I've always believed that in helping others, we all rise. It's long past time to equalize the playing field, and National Sawdust is thrilled to play our part through this call for scores. The performance will include the commissioned works of the three winners in addition to performances of music by several of the phenomenal finalists. Mentoring them through this process has been a joy. We are truly grateful to the Virginia B. Toulmin foundation for their support of this endeavor."
On June 12 at 7:00 pm, the Hildegard Competition Concert will give premieres from the competition's winners. In addition to the premieres from O'Halloran, Lee, and Cashetta, the inaugural class of Hildegard Competition winners, the concert will also feature pieces by the competition's runners-up: Camila Agosto, Alexis Bacon, Amy Brandon, Diana Soh, and Akshaya Tucker. National Sawdust's Hildegard Competition, held this year for the first time, promotes new work created by women and gender non-binary composers. Out of 140 submissions, the three winners were selected. The winners were commissioned to write works for chamber ensemble and electronics and received a $7,000 cash prize in addition to mentorship and coaching from the three judges of the Hildegard Competition - composers Angélica Negrón, Pulitzer Prize-winner and current curator Du Yun, and National Sawdust Co-founder and Artistic Director Paola Prestini.
The Luna Composition Lab is a program that provides mentorship, performances, and networking opportunities to female composers ages 13 to 19. Aiming to help close the gender gap in the classical music field, it was founded in 2016 by composers Missy Mazzoli and Ellen Reid in collaboration with Kaufman Music Center's Face the Music youth new music ensemble. The Luna Composition Lab provides its participants with one-on-one mentorship with established female composers, performance opportunities in New York City, high-quality recordings, and instant access to a network of like-minded peers and professionals. On June 6 at 7:00 pm, Face the Music: Luna Lab will feature Luna Lab fellows Caroline Bragg, Maya Johnson, Helen Lyons, Katie Palka, and Aliya Salmanov will premiere music performed by the Face the Music ensemble. The concert will also include music by established female composers, Luna Lab mentors, and special guests.
On June 7 at 8:00 pm, Northside Festival presents Liz Phair: Girly-Sound to Guyville. Acclaimed singer, songwriter, guitarist, and composer Liz Phair will celebrate the 25th anniversary of her landmark 1993 album Exile in Guyville while supporting the release of her Girly-Sound to Guyville box set with an intimate, sold out concert at National Sawdust. Exile in Guyville was widely praised upon its initial release because of Phair's frank and candid lyrics and for her ability to fuse indie rock and pop together. It also put her signature low, monotone, and vibrato-free vocal stylings on the map. Up-and-coming indie songstress Soccer Mommy, whose blunt lyrics often remind listeners of Phair, is the opening act for this special concert.
Choreographer Kiani Del Valle will present the World Premiere of Catacoustic Flesh on June 9 at 8:00 pm as part of The Creative Independent x Northside Festival presents Kiani Del Valle: Catacoustic Flesh with special guest Katie Gately. A concept artist whose main form of expression is movement, Del Valle was born and raised in San Juan, Puerto Rico. She holds a BFA in Contemporary Dance Choreography from Concordia University in Montreal, and she has trained with such schools and companies as Balleteatro de Nana Hudo (Puerto Rico), Andanza Contemporary Dance School (Puerto Rico), Alvin Ailey American Dance Theater (NYC), Dance New Amsterdam (NYC), Sasha Waltz and Guest (Berlin), and Matanicola (Berlin). Catacoustic Flesh functions on the premise of symbiotic relationships between body movement and sound. Seeking to offer a mode of dance that can both lead and mislead the listener, theis piece levels the playing field between choreographing-from-music and composing-from-movement.
English singer-songwriter Beth Orton, best known for mixing elements of folk and electronics to create her Signature Sound, will perform at National Sawdust on June 17 and 18 at 8:00 pm. Over two decades, her unique and beguiling voice has allowed her to bridge the previously unseen musical gaps between artists like Chemical Brothers and Bert Jansch. Pairing her vocal instrument with a combination of both electronic and acoustic instruments, Orton has consistently challenged perceptions of her music - both as a solo artist and in collaboration with musicians and producers as diverse as Four Tet, Terry Callier, Emmylou Harris, Johnny Marr and Nick Cave. She earned a Mercury nomination for her first album Trailer Park, and she won the Brit Award for Best British Female Artist with the follow up, Central Reservation.
National Sawdust presents Women Visionaries: Inspirations from Hildegard von Bingen, Hilma af Klimt, and Agnes Martin featuring music by esteemed composer, arranger, producer, saxophonist, and multi-instrumentalist John Zorn on June 29 at 7:00 pm. This immersive event will include David Fulmer (violin) and Steve Gosling (piano) performing "Die Traumdeutung" (2017) in honor of Hilma af Klint, the Swedish artist and mystic whose abstract paintings predate the first purely abstract works by Wassily Kandinsky; Sarah Brailey, Elizabeth Bates, Eliza Bagg, Rachel Calloway, and Kirsten Sollek singing "The Holy Visions" (2012), which is one of Zorn's most beloved and acclaimed works for voice, in honor of Hildegard von Bingen; and "Redbird" (1995) played on Devialet Phantoms in honor of American abstract painter Agnes Martin.
Also on June 29, Zorn presents Essential Cinema-Live Scores to films by Maya Deren, Marie Menken and Raha Raissnia at 10:00 pm. At this event audiences will view works from three celebrated 20th century women filmmakers: Maya Deren's Meshes of the Afternoon (1943), Marie Menken's Go! Go! Go! (1964), and a new film by Raha Raissnia. As the films are screened, Zorn's original scores for the works will be performed live by musicians and collaborators handpicked by Zorn, including Ikue Mori (electronics), Erik Friedlander (cello), Kirsten Lamb (bass), Brian Marsella (keyboards), Kenny Wollesen (drums), Ches Smith (vibes, percussion, drums), and Zorn (saxophone).
Closing out Hildegard Month, Zorn presents a performance of COBRA (1984) on June 30 at 7:00 pm. This frequently performed Zorn masterwork is a piece for improvisers and prompter, and it stands as an essential snapshot of Zorn's trademark style of unpredictability. Featuring some of Zorn's most notable collaborators and featured artists from his monthly Stone Commissioning Series at National Sawdust, this special performance will be given by Ava Mendoza (guitar), Wendy Eisenberg (guitar), Zeena Parkins (keyboards, electric harp), Sylvie Courvoisier (piano), Annie Gosfield (keyboards), Ikue Mori (electronics), Okkyung Lee (cello), Kirsten Lamb (bass), Sae Hashimoto (vibes, percussion), and Ches Smith (percussion), with John Zorn as prompter.
For tickets and more information, please visit NationalSawdust.org, call (646) 779-8455, or stop by the Box Office at 80 North 6th Street, Brooklyn, New York 11249 (at the corner of North 6th Street and Wythe Avenue).