Mark Brokaw Directs Virtual Workshop Of DANGER AND OPPORTUNITY
Starring Emily Bergl, Kyle Beltran, and Ken Barnett.
Ken Barnett (Too Much Sun, Mozart in The Jungle), Kyle Beltran (The Cherry Orchard, In the Heights), and Emily Bergl (Dirty John, Shameless) will star in a virtual workshop of Ken Urban's new play Danger and Opportunity October 28th. The performance is part of Kane Repertory Theatre's New Play Lab. The workshop will be directed by Obie, Drama Desk, and Lucille Lortel winner Mark Brokaw (How I Learned to Drive,
Heisenberg) and stage managed by Marci Skolnick (The Book of Will, Public Enemy).
The digital workshop begins at 7:30 PM CT on Youtube and will remain available until November 1st at 7:30 PM CT. A live talkback with playwright Ken Urban, director Mark Brokaw, and Kane Repertory Theatre AD Daniil Krimer will follow the reading. All of our readings are free to watch, but a donation of $25 is suggested.
Danger and Opportunity: Together for a decade, Christian and Edwin are a married gay couple in a rut, when suddenly Christian's unconventional ex-girlfriend re-appears. This unlikely trio finds themselves embarking on an unexpected journey together. A comedy about throuples and life under Trump.
Since late May, Kane Repertory Theatre's New Play Lab has workshopped Sputnik in
Suburbia by Adam Kraar, Midwest Porn by Quincy Long, Ghost Story by Lia Romeo,
Invasions and Penetrations by Michael Solomonson, The Venetians by Matthew Barbot,
Mentors by Kristen Palmer, Vow Keepers by David Valdes, You Were Mine by Rachel
Lynett, The Humanities by Zayd Dohrn, Be Mean to Me by Sofya Levitsky-Weitz,
Moreno by Pravin Wilkins, and The Broken Hearts of the Corrupted White House by
Matthew Paul Olmos, and Young Love and Such Small Hands by Adam Szymkowicz.
Tune in here https://youtu.be/QJRpSDpQh1s
More Hot Stories For You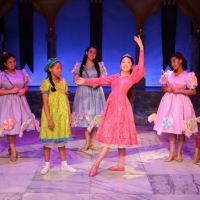 TADA! Youth Theater Announces 2023 Season In New York City

December 5, 2022

The Drama Desk award-winning TADA! Youth Theater has announced its 2023 season which includes two original musicals Princess Phooey in February 2023 and Everything About Camp (Almost) in July 2023. Performances are one-hour long, affordable, fun-filled musicals that are perfect for family audiences of ages 3 and above.
---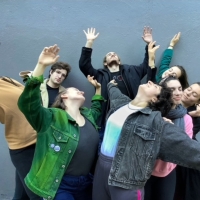 Mystical Feet Company to Present SECRET OF THE POSSIBLE at 14th Street Y This Month

December 3, 2022

Mystical Feet Company, in partnership with the Theater at the 14th Street Y, has announced December 2022 dance/theater performances of a new ensemble-created work from award-winning playwright/choreographer Yehuda Hyman, presented at the Theater at the 14th Street Y, 344 East 14th Street, Thursday, December 15 through Friday, December 23, 2022.
---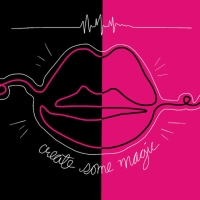 First Kiss Theatre to Close Out In-Person Season With A MIDDLE SCHOOL PLAY By Alice Nora

December 2, 2022

A Middle School Play by Alice Nora, directed by Jacqueline Keeley - December 11th and 12th at 7pm Relive the wonder years with this comedic take on the messy & outlandish time that is the middle school experience.
---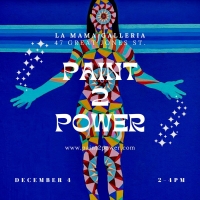 La MaMa to Host PAINT2POWER Public Art-Making Event

December 2, 2022

On Sunday, Dec. 4 at 2 p.m., LA MAMA will host PAINT2POWER,  the making of a large public art mural  at the company's Galleria in Manhattan.  The public is invited to participate.  Admission is free.
---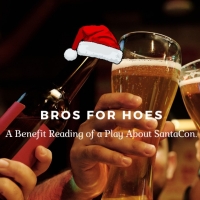 Benefit Reading Of BROS FOR HOES, a One-Act Comedy About SantaCon, To Take Place In West Village

December 2, 2022

Independent producers Emily Jeppesen, Rebecca Kane, and Taylor Thomson will present a reading of a new one-act comedy in a performance entitled 'Bros for Hoes: A SantaCon Play Benefit Reading' on December 12th, 2022.
---