MADE IN AMERICA Is Coming To Soho Playhouse Next Month
There will be 8 shows from Friday December 25th to Saturday December 3rd, 2022.
Multi-Award-Winning Solo Show, MADE IN AMERICA will be performed at SOHO PLAYHOUSE (15 Vandam Street, New York, NY 10013). There will be 8 shows from Friday December 25th to Saturday December 3rd, 2022.
MADE IN AMERICA is a funny yet shockingly raw autobiography written and performed by Japanese born artist Teruko Nakajima. She flees her homeland to escape a life filled with physical and emotional abuse. She tries surviving in America by becoming a Dominatrix, salsa dancer, and night club madame. But as the pressures in this new world overwhelm her, Teruko must learn to love herself before her own trauma destroys her.
MADE IN AMERICA is a brutally honest, surprisingly entertaining, and heartbreakingly life-affirming love letter to the human experience. It's a story for women, Asians, first-generation immigrants, and anyone who is fighting to make their dreams come true.
It shines a necessary light on the tragedies of domestic violence, mental health, child abuse, sexual assault, and suicide. But ultimately provides inspiration to anyone who suffers and needs help.
Her dog Titi performs too.
MADE IN AMERICA received tremendous accolades at the Hollywood Fringe Festival 2022. Winner: Best Solo Show, Solo Splash Award, Best One Person Show (LA Theatre Bite Award), Pick of the Fringe, The Hollywood Encore Producers' Award, and Hollywood Fringe Festival Scholarship.
| | |
| --- | --- |
| Vote Now for the 2022 BroadwayWorld Off-Broadway Awards | |
| voting ends in | |
More Hot Stories For You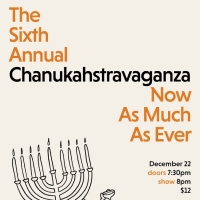 The Sixth Annual Chanukahstravaganza Comes to Littlefield This Month

December 8, 2022

Lana Schwartz and Ilana Michelle Rubin are two Jewish (you might have guessed), native New Yorkers who always get pretty lonely around the holiday season. For the sixth year in a row, they've invited some of the funniest Jewish comedians in New York City (where else?) to help them celebrate the Miracle of Lights: Chanukah. Hannukah. Hanukah. However you choose to spell it. There will be songs, there will be laughter, there will be surprises, and you know there will be gelt. Lots of gelt. Tons of it.
---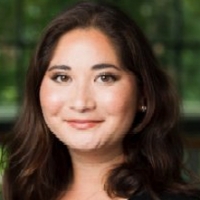 Einhorn Prize Reading Announced At Triad Theater, December 11

December 7, 2022

On Sunday December 11 at 2pm, there will be a presentation of the winners of the first David A. Einhorn Playwriting Prize The event will be held at the Triad Theater, 158 W. 72nd Street. The event will run 90 minutes and include readings of the 1st and 2nd prize winners, some words about David Einhorn, and a talkback on the topics addressed by the plays.
---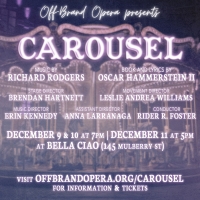 Off-Brand Opera Presents CAROUSEL, December 10 & 11

December 7, 2022

Off-Brand Opera returns this fall with a fresh take on Carousel, the beloved Rodgers & Hammerstein classic. Carousel will be presented with a fresh take on the classic work, featuring performers from a variety of artistic backgrounds in restaurant Bella Ciao's intimate basement cabaret space.
---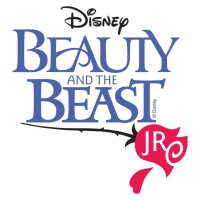 BEAUTY AND THE BEAST JR. to be Presented at AMT Theater in January

December 7, 2022

​January 18th through the 22nd is BEAUTY AND THE BEAST at AMT Theater. Wednesday through Saturday at 7pm, Saturday at 2 and Sunday at 3pm.
---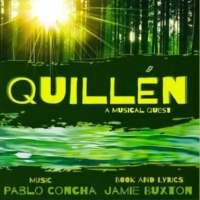 QUILLÉN A New Musical To Premiere At Winterfest, December 13-17

December 6, 2022

Latiné Musical Theatre Lab and Teatro Latea unite to present the new Chilean musical Quillén at New York Theater Festival's Winterfest, December 13-17, 2022.
---