Chinatown Soup Art Benefit Raises Funds For Human Trafficking Awareness Play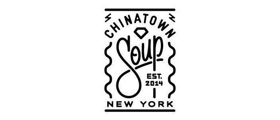 Renowned artists have joined forces with Mirage Theatre Company to raise funds in support of the development of a new theatre production, Broken Dolls, that addresses the immorality of human trafficking. This very special benefit will be held at the Chinatown Soup Gallery at 16 Orchard Street, New York on Friday, February 16, 2018 from 7:00 p.m. to 10:00 p.m. Chinatown Soup is a curated space that features the work of underserved artists of all backgrounds.
In 2017, more than 3,500 sex trafficking cases were reported to the National Human Trafficking Resource Center, and there are thousands of cases that go unreported because far too often the victims of trafficking have been silenced through a fear of recriminations and violence by their handlers. That is why Mirage Theatre is working with playwright Melisa Tien, a NY Foundation of the Arts Fellow and member of New Dramatists to create a play that gives voice to victims and survivors of human trafficking. Her script and the resulting production will confront the ordeals faced by the most vulnerable members of our society who live in a form of modern slavery that exists throughout the United States and globally.
Among the many artists whose work will be offered for sale at the benefit are Amy Kaslow, an esteemed photojournalist who has been featured in Fortune Magazine, SLATE, The Wall Street Journal, The Washington Post and on NPR, PBS, CNBC, the CBC, and many other news outlets; Nancy Mendez, whose work highlights the beauty and power of the female form in a society that was built to bring down women; Margaret Reid Boyer, a photographer who specializes in narrative realism that lends a sense of immediacy and authenticity to each image; and Tatiana Rhinevault, a Russian-born artist whose work has been exhibited and sold in Russia, France, Yugoslavia, Italy, Greece, and at the Gallery Revel in Soho, NYC.
Mirage Theatre Company's mission is to spark "creative change" through art, dialogue and collaborations with other non-profit organizations and education institutions. Its focus is on social justice themes and most recently, the company produced Cedars at La MaMa about the Native American experience and Distant Survivors about the lingering impact of the Holocaust, on tour in the Mid-Hudson Valley. For Broken Dolls, Mirage has partnered with Vassar Underground, a Vassar College student-run anti-trafficking organization. For more information about Mirage Theatre and the Chinatown Soup Gallery benefit, please contact June Prager, Artistic Director of Mirage Theatre at juneprager.mirage@gmail.com.