Beatles-Inspired IMAGINE to Play Theater for the New City
The Beatles are one of the most beloved rock bands in history. There's now a show that brings their songs and stories to life - although not by presenting their music.
Theater for the New City Executive Director Crystal Field is presenting IMAGINE, a series of scenes and stories inspired by Beatles songs.
While jukebox musicals routinely weave famous songs into shows, IMAGINE is a very different concept, seeking to bring lyrics to life - or at least present scenes inspired by them.
The show, which doesn't include Beatles music or lyrics, presents an assortment of scenes inspired by some of the band's most famous songs- as well as stories about the band.
IMAGINE is debuting for a limited run at the cabaret theater, Theater for the New City,155 First Ave., March 9-10 at 8 p.m., March 11 at 3 and 8 p.m. and March 12 at 3 p.m. Tickets will be available for $20 at Tix or by going to Theater for the New City's website.
Thom O'Connor directs this show, written by Claude Solnik, with a cast of 15, providing a treat for fans of the band and theater goers in general.
"What excited me about this show was the varied tones and themes of the scenes," O'Connor said. "The eight scenes that comprise IMAGINE could stand on their own, regardless of one's knowledge of the songs or the band that inspired them."
Solnik, a journalist, playwright and Beatles fan, said he started with the idea that songs themselves can inspire other works of art.
He then decided to "re-imagine" or at least take Beatles songs as inspiration rather than simply staging them.
"I'm not trying to take lyrics and dramatize them," Solnik said. "I wanted to take songs as a starting point and see what I could do with them, to see what ideas I could get from them."
The play was transformed in the rehearsal process. The eponymous scene, Imagine, an encounter at Strawberry Fields, originally was written for a man and a woman. O'Connor decided to present it with two women instead.
"The show's called Imagine. I was happy that Thom decided to re-imagine it and present his vision," Solnik said. "A script is a huge part of any production, but I wanted the director to stamp this show with his own vision."
Many of the scenes, like so many of the Beatles' songs, deal with one subject looked at from different angles.
"The force that created and animates our very existence - love," O'Connor said. "Everything you see in the show started with the love of an idea. When someone decided to IMAGINE."
The love of theater is another animating force behind this show, making its world premiere at Theater for the New City.
"What I love about theater is that it's not something you can watch again and again by clicking on your mouse pad," O'Connor said. "It's something you get to observe and then it's gone."
While IMAGINE won't bring the Beatles back to Manhattan, it is bringing a new type of show to the stage.
"There's not much in life that we can experience fleetingly anymore and for me that's a shame," O'Connor said. "I tend to think that we would appreciate one another more if we were aware that moments are fleeting, and that with each moment comes an opportunity to witness something new."
IMAGINE, scenes and stories inspired by Beatles songs, Theater for the New City, 155 First Ave., NY, NY. March 9-10 at 8 p.m., March 11 3 and 8 p.m., March 12 at 8 p.m. Tickets $20. 212-254-1109 www.theaterforthenewcity.net.
ABOUT THE ARTISTS:
Christina Jolie Breza (Amy in Exclamation Point...) Born and raised in Sunny South Florida, Christina is now a Big Apple New York artist. She has been a storyteller since birth, performing in plays since she was seven. Her favorite roles include Sister Prejean in Dead Man Walking, Sylvia in Sylvia and Marina in Tony and Tina's Wedding.
Ken Driesslen (Henry in Accidental Angels) A SAG-AFTRA actor, originally from Texas, Ken moved to New York to attend the American Academy of Dramatic Arts. Currently he can be seen on Investigation Discovery playing the lead detective for Shadow of Doubt and Agent Smith for College Humor's Matrix Runs on Windows.
Brandon Fox (Father Mckenzie in Elegy for Eleanor Rigby) Originally from Wall, New Jersey, Brandon is a recent graduate of the Rutgers, Mason Gross School of the Arts BFA program. New York credits include Romeo and Juliet at Gorilla Rep and Hysterical History of the Trojan War at TheAlphaNYC. Rutgers credits include playing Demetrius in A Midsummer Night's Dream at Shakespeare's Globe in London, Gabriel in Gabriel directed by Christopher Cartmill and Mink in Sardanapalus directed by Knud Adams.
Jake Mathew (Ben in The Last Romantic and Dennis in True Love) is a newcomer to New York City after having studied drama at Vassar College as well as the British American Drama Academy and is thrilled to be a part of Imagine. Jake spent his formative years performing with the North Shore Music Theater and has most recently performed in Brooklyn as a swing in Pedro Reyes' political horror piece Doomocracy. Some favorite roles include Titus in Titus Andronicus and Sancho Panza in Don Quixote.
Kathrina Miccio (Carey in Imagine) was born in Brooklyn, NY, and raised on Staten Island, NY, with an Italian Immigrant father and a Sicilian mother. She graduated from Wagner College with a BA in Fine Arts and Theater where she began her desire to act. She recently has been cast as Agent Gordan in BIRR with Sean Young and Robert Clohessy, The Fifth Borough with Cathy Moriarty, Vincent Pastore and Richard Grieco, and A Beautiful Distraction as Arielle with Robert Clohessy and Deborah Twiss. Kathrina had a recurring part on the Sopranos as Diane the bartender. She is also an acclaimed professional artist and make-up artist.
Cristina Noya (Annie in Dead Air) is excited to join the cast of Imagine after graduating from The Lee Strasberg Institute. Originally from Venezuela, she decided to establish herself in New York as an actress, writer (suspense novel Paranormal) and director (short film Happy Birthday Mr. President, which will start competing in the festival circuit).
Parvati (Eleanor Rigby in Eulogy for Eleanor Ribgy) has theater credits including Princess Winnifred in Once Upon a Mattress,Marion Hollander in Don't Drink the Water, Joan in Dames at Sea, and Mrs. Railton-Bell in Separate Tables. She started acting again in 2011 after taking a 30 year break to pursue other interests and since then has played lead and support roles in independent films and shorts, TV shows, web series and music videos. Most recently she was in the short play The Wall of Death at The Bad Theatre Festival in Williamsburg.
Morgan Patton (Love in True Love and Cynthia in Cavendish Lane) has worked with This Is Not A Theatre Company, En Garde Arts, The Flea, Between Us Productions/Take Ten, Modern Shakespeare Project, Hudson Shakespeare Company, For Love & Duty Players, Merchants Hall, Planet Connections, Primary Stages, the Gallery Players, The Midtown International Play Festival, Red Shirt Entertainment, Rising Sun Performance Company and Hudson Warehouse. Training includes Whitman College (BA), British American Theatre Academy, ESPA at Primary Stages, The Young Actor Institute, and Seattle Shakespeare Company. www.morganpatton.net.
Vongai Shava (the clerk in True Love) Born in Zimbabwe and raised in the United Kingdom and China, Vongai always knew she wanted to pursue acting. She holds a B.A (Hons) in Film and Television Studies and classically trained in acting, voice and movement at the American Academy of Dramatic Arts. Her favorite things include improv, yoga and SCANDAL. Happy to call New York City her home.
Corinne Spence (Victoria in Accidental Angels and Anne in The Last Romantic) is thrilled to be making her debut at the Theater for the New City. She has thoroughly enjoyed her time working with Thom and her fellow castmates. When not on stage, Corinne can be found drinking wine and petting all the dogs in the city.
Barbara Thomas (Sylvia, Kaye) After a career in media management, Barbara has re-entered the world of acting. She has appeared in Off-Broadway, regional theatre, TV and film. Stage: Fr. Schneider Cabaret, Mme Dubonnet The Boyfriend and Ruby Thymus Vulgarus. TV/Film: "The Blacklist", "A Perfect Murder", "Ten Buck Baton", "The Puzzle", and "Sycamore" among others.
Constantin Tripes (Bob in Accidental Angels and Jack in Exclamation Point...) Born and raised in Austria, one day he decided to move to New York City in pursuit of his dream. Most recent stage and film performances include Chief Bomden in One Flew Over The Cuckoo's Nest and the Police Officer Mike Evans in Nurturing of Men.
Gonzalo Vargas (Roby in Dead Air) After living in Los Angeles, where he studied under Brian Riese and worked on commercials, TV, and independent films, Gonzalo returned to New York City. He has since studied at the Kelly Kimball studio and with Karen Kohlhaas of the Atlantic Theater Company. Since signing with Ingrid French Management, he has shot numerous national campaigns and TV. He is best known for his work on "Chicago PD", "Law and Order" and most recently "The Blacklist".
Afton Paige Welch (Love in True Love and Emma in Cavendish Lane) hails from Dallas, Texas and is a graduate of Otterbein University. She is thrilled to be making her debut with Theater for the New City with a truly incredible ensemble.
Matt Williams (Cop in Accidental Angels, Love in True Love, and Tommy in Cavendish Lane) is a conservatory-trained actor and musician. He moved to New York City after training and working in the Southeast market for several years. Matt can be seen working on new theatre projects and indie film sets around the city. www.mattwilliamsactor.com
Thom O'Connor (director) began his formal education studying for the Roman Catholic Priesthood. Since 1995 he has worked professionally freelancing in film and television production in a variety of roles from producer to editor and director. He also enjoys acting on stage and camera.
Claude Solnik (playwright) is a journalist and playwright who leads the Textile Co., a theater group in residence at Theater for the New City in Manhattan. TNC presented his Victoria Woodhull, Lady from Limerick, The Falls, Caretaker of Corofin, Butterfly Hour and Pedro Castillo is Innocent. Studio Theater Long Island last year presented Year of the Iguana, his play about Tennessee and Rose Williams. Theater294 presented Lemon Tree as well as staged readings of numerous other works.
More Hot Stories For You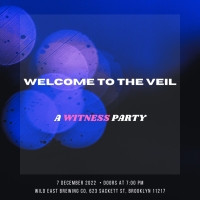 Immersive Theater Company Witness to Pop Up at Wild East Brewing in December

November 26, 2022

To celebrate their 5th year creating immersive theater in New York and beyond, Witness is throwing their first-ever party to toast to their anniversary and raise funds for future immersive projects. The party will take place at 7:00pm at Wild East Brewing Co. in Gowanus.
---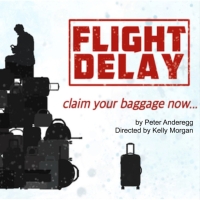 Premiere of FLIGHT DELAY By Peter Anderegg Will Open at The Tank Next Week

November 25, 2022

On December 1st Thisbe Theater Company opens Peter Anderegg's Flight Delay directed by Kelly Morgan at The Tank. The production runs until the 18th at 312 West 36th Street in New York City.
---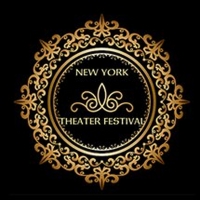 LEAVES by Victor Vauban Jr. to be Presented at Teatro LATEA in December

November 23, 2022

'LEAVES" by Victor Vauban Jr. will be presented at Teatro LATEA Nov.30th, Dec. 2nd & 4th. The primary themes of this play include assimilation, colorism, the importance of family and mental health.
---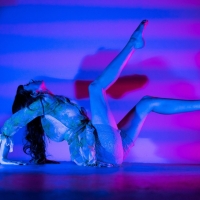 Vangeline Theater/New York Butoh Institute to Host Fundraising Gala in December

November 22, 2022

Vangeline Theater has announced a Fundraising Gala on Sunday, December 11, 2022 at 8pm at Temple NYC, Brooklyn. Proceeds from the gala will support sending dancers to Houston, Texas, from February 6-10, 2023 to make history conducting a pilot study for The Slowest Wave - the first neuroscientific study of Butoh.
---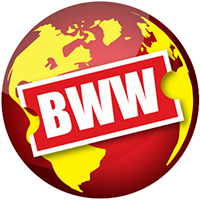 KWANZAA: A REGENERATION CELEBRATION Returns In-Person at The Apollo

November 22, 2022

The Apollo announced today its annual Kwanzaa celebration, which returns in-person for the first time in two years, offering attendees the opportunity to experience the cultural importance and collective Black joy that characterize the holiday.
---