BWW Interview: Evan Greenberg and Cardozie Jones Building Community with AfterWork Theater in WEST SIDE STORY
AfterWork Theater, a New York City nonprofit designed to make theater available to all, is magnifying the importance of community in its fall main stage production, West Side Story. While our world continues to experience conflict, uncertainty, and injustice, AfterWork Theater is that beacon of light in the darkness and brings together people of all backgrounds, ages, and walks of life to share one passion - - the joy of performing.
Founder & Executive Director, Evan Greenberg, grew up performing and after entering the professional world, felt a void in his everyday routine and that void turned out to be the lack of an outlet for creative self-expression. He created AfterWork Theater as a way to bring back the passion and invited others to do the same, while being flexible enough for even the busiest working professional's schedule. Fast-forward almost five years and numerous productions later - including plays, musicals, cabarets, and workshops, AfterWork continues to attract new members and takes pride in witnessing the beauty of inclusion with the organization as a whole, season after season.
Cardozie Jones, has been part of AfterWork since it's inception -- lending his talents, thoughtfulness, and professionalism -- and has worn a variety of hats, including performer, director, and Chair of Program Development on AfterWork Theater's Board of Directors. Jones serves as director for AfterWork Theater's current fall mainstage musical, West Side Story, and his love and commitment to the community aspect is deeply reflected in all facets of his work. Underneath the powerful story whose themes and impact remain timeless, is a dedicated group of human beings who are breaking barriers and working to make the world a better place - both on and off the stage.
BroadwayWorld had the incredible opportunity to speak with both Greenberg and Jones about the growth of AfterWork Theater, the building of community, and how AfterWork Theater's production of West Side Story will continue to generate conversations for positive change.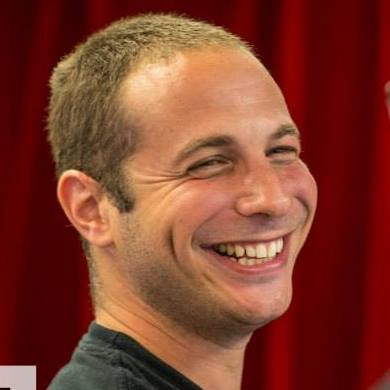 How have you seen AfterWork Theater grow from that first year?
Evan Greenberg: I can certainly say that from the beginning, the vision for AfterWork Theater was always for it to be a space of diversity and reflect the diversity in the city in which we live. Diversity has always been at the core of our mission and we've sought to reach beyond the existing group and attract all types.
As the founder, what has this accomplishment meant to you personally?
I'm tremendously proud of what AfterWork is becoming. I'm really proud that the organization is self-generating and by no means is run by one single person. The Board of Directors is extremely involved and puts in many hours in an operational capacity to grow this organization. The community itself really seems inspired to reach out to their networks and contribute to the growth of this organization and that's what makes me so proud and excited.
Can you talk about how West Side Story continues to impact audiences today?
First and foremost, I think the themes are so relevant today and I'm sure will echo with the audiences. It's always great when a piece of theater does more than entertain, but leave audiences with something to think about and West Side Story does that. At the face, it's a story about immigration, but underneath it's breaking down the barriers that we create between ourselves and people we've deemed as being outsiders and there are so many ways to speak to that.
Describe how AfterWork Theater builds community.
In terms of our community, there's a process for AfterWork participants to open up to new people joining the organization. It's human nature to stick with the same people. I always say that AfterWork doesn't belong to anyone - not me, or people who have done 8 shows in a row - it's an idea and that can't belong to any one person. It's important for AfterWork Theater, the community, to reach new people and to never close itself off or feel like new people are any less entitled to take advantage of all that our organization has to offer.
What's so incredible about theater and putting on a show together is that people are focused on the joy from singing and dancing and learning a scene, as well as the team-building exercise that is putting on a show and in the process all these new bonds are forming. What starts, as a group of strangers on Day 1 becomes a community and that is just a natural byproduct of putting on a show.
What is your wish for AfterWork Theater, looking 5 years into the future?
My greatest wish is that this idea that anyone can be in a show and that being in a show creates a byproduct of fun, community, and creative self-expression and applying that in many different ways is very exciting to me. We are using the model and brining it to community partners such as senior centers, community centers and offering free programs for underserved populations to bring our mission to them, as well as bringing the same idea into businesses and using the gift of theater to change the way we relate to each other. My vision for the future is for all of these different applications to continue to grow and bring fun, community and creative self-expression to as many people as possible.
Everybody has a story. AfterWork Theater says you don't have to be any one thing. You can wear your suit and tie and succeed in the business world and then come to AfterWork Thetaer at 6:30 p.m. and sing your heart out. You don't have to be in a box and can live your life without limits.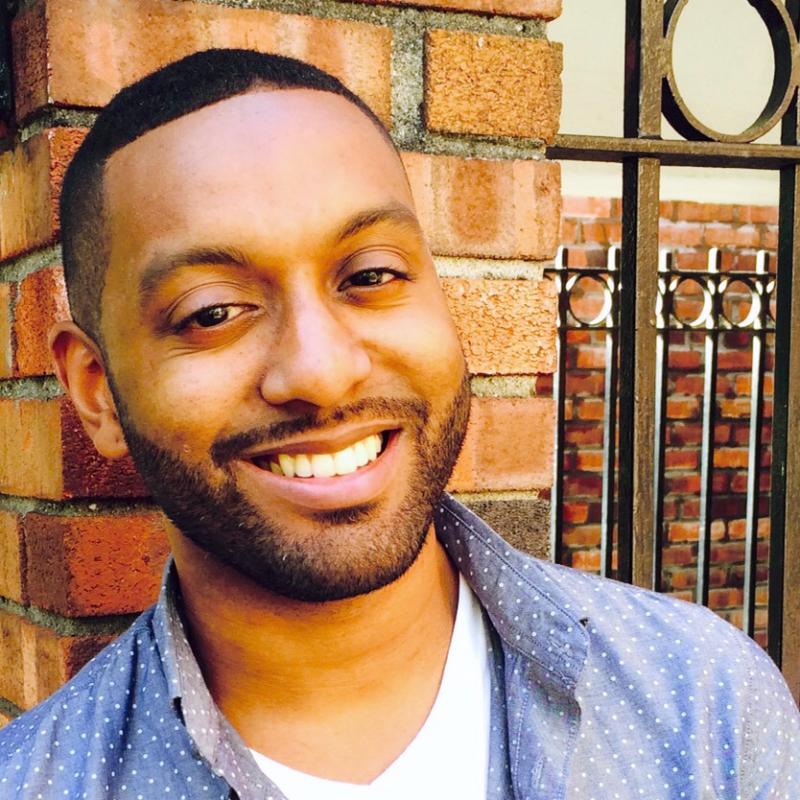 West Side Story is such a classic - - what is it about this show that has always impacted you?
Cardozie Jones: My mom introduced me to musical theatre and would sit me down to learn about the different shows she liked - like West Side Story and Bye Bye Birdie. West Side Story was particularly important because she is also Puerto Rican and born around the time period and brought up in a city - similar to the time that this show takes place. For me, growing up, it was one of those shows that I thought reflected a bit of my own culture - - and at that time, was through the eyes of a child. I realized it spoke to something I was familiar with. The music speaks for itself in terms of the way it feels - it always just has touched me in a really special way.
How do the themes play out in today's society?
I think that the themes will always be relevant because there is always a newest "other" - there's always a fear that we don't have enough to spread around and that someone is coming to take things away from us. West Side Story is interesting because while privilege and discrimination are very real and quantifiable things, the personal experience of the individual no matter what race you are, is really all that matters. In the case of the Sharks versus the Jets - the Sharks were saying the Jets have so many privileges because they were born here - not their parents, but they were so they are the Americans - all that continues to play out in the tapestry of what America continues to be.
What would you love for your cast and audiences to take away from AfterWork's production?
I want them to take away that this isn't just a love story - that part is actually secondary to what I think is most important to the story. Romeo & Juliet is about a love story because they are fictional families with no real reason for why they are fighting. With the Jets and the Sharks - there are very real, systematic issues as to why these two groups are fighting.
I also want them to see the humanity in the characters, especially with Bernardo and Anita, who are often not given much humanity in productions. Since the Sharks don't have many lines in a show about race and discrimination, you end up silencing the people you are actually talking about in the real world, and that's a flaw. It's so important to highlight the humanity and the loss of life and see the community impact here and it's bigger than just song and dance - it's about what's lost.
What is the greatest joy for you in directing?
I think the greatest joy is the sense of community within community. The reason I love AfterWork Theater because it is all about community and that aspect has always kept me involved in theater. I love watching those relationships happen and feel happy that I can facilitate a space that allows for that. I appreciate when people take on the challenge of talking to someone they don't know and finding out more about them. Participants have taken on that challenge and I really enjoy witnessing that.
Tell me a little bit about AfterWork Theater's initiative to create diversity within the organization.
Our initiative is called Strike A Chord - because for us, that name spoke to harmony. Our biggest question is how do we let people know that we exist? It's important for me that people know that we are trying to debunk the system and not cast in ways that are always traditional. It's about equity and balance and understanding that race means something and plays out in a specific way. Strike A Chord was created around addressing those issues and creating opportunities for greater diversity. We want the message to be just come and trust us to work in a way that is thoughtful and that will allow us to be sure that we are working better in the world.
To learn more about AfterWork Theater and being in a show, visit: https://www.afterworktheater.org/
Photo credit for Production Image: Shutterschmack by Jen Espensen

Related Articles View More Off-Off-Broadway

Stories

Shows