Arts Education Non-Profit, Arts For All, Celebrates Ten Years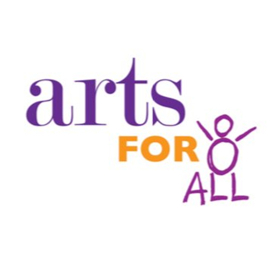 2018 marks Arts For All's 10th birthday! Arts For All (AFA) is a non-profit arts outreach organization providing free accessible art programs to children. Over the past decade, AFA has grown to serve approximately 3,000 under-served children each year in schools and youth organizations across all five boroughs in New York City.
"Arts For All has filled a huge void as far as providing a well-rounded education for our students." - Michelle Papa, 1st grade teacher at PS 15
AFA seeks to fill the gaps in arts education due to lack of funding in New York City public schools and youth organizations. AFA does this by bringing free programs into partnering organizations, bypassing physical and emotional barriers that might prevent students from attending Arts For All workshops.
AFA's programming is comprised of four branches: Artistic Residency Program, professional artists teach music, theater, dance, visual arts, and film workshops; Literacy Through the Arts, an arts literacy residency that promotes literacy skills in grades K-2; Audience Project, brings a free professional theater production to students AFA serves; and Artistic Exposure, offers extra- curricular opportunities such as Day at the Met.
" [Arts For All] continues to make a great impact in the lives of our students because it allows them to experience the arts outside the classroom." - PS 163 Annual Arts Report
Arts For All is pleased to have maintained this commitment for the last 10 years and we cannot wait for 10 more! All year, Arts For All will spotlight some of the donors, programs, student work, and partners that have embodied Arts For All's mission.
About Arts For All, Inc.: Arts For All's mission is to offer accessible artistic opportunities to children in the New York City area who face socio-economic, physical, or emotional barriers to exploring the arts. Through Arts For All, professional artists work with youth organizations to build Arts For All's Core Values: Self-Confidence, Self-Expression, Teamwork, Resilience, and Creativity.
Arts For All is funded by private and public support. Programming is made possible in part by New York City Department of Cultural Affairs in partnership with the New York City Council.
Literacy Through the Arts is also made possible in part by New York State Council on the Arts with the support of Governor Andrew M. Cuomo and the New York State Legislature.
Follow us on our website (arts-for-all.org), Facebook (facebook.com/artsforallinc), Twitter (artsforallinc), and Instagram (ArtsForAllNYC)