Click Here for More Articles on Podcasts
Podcast: BroadwayRadio's 'Tell Me More' Chats with Mark Larson About 'Ensemble: An Oral History of Chicago Theater'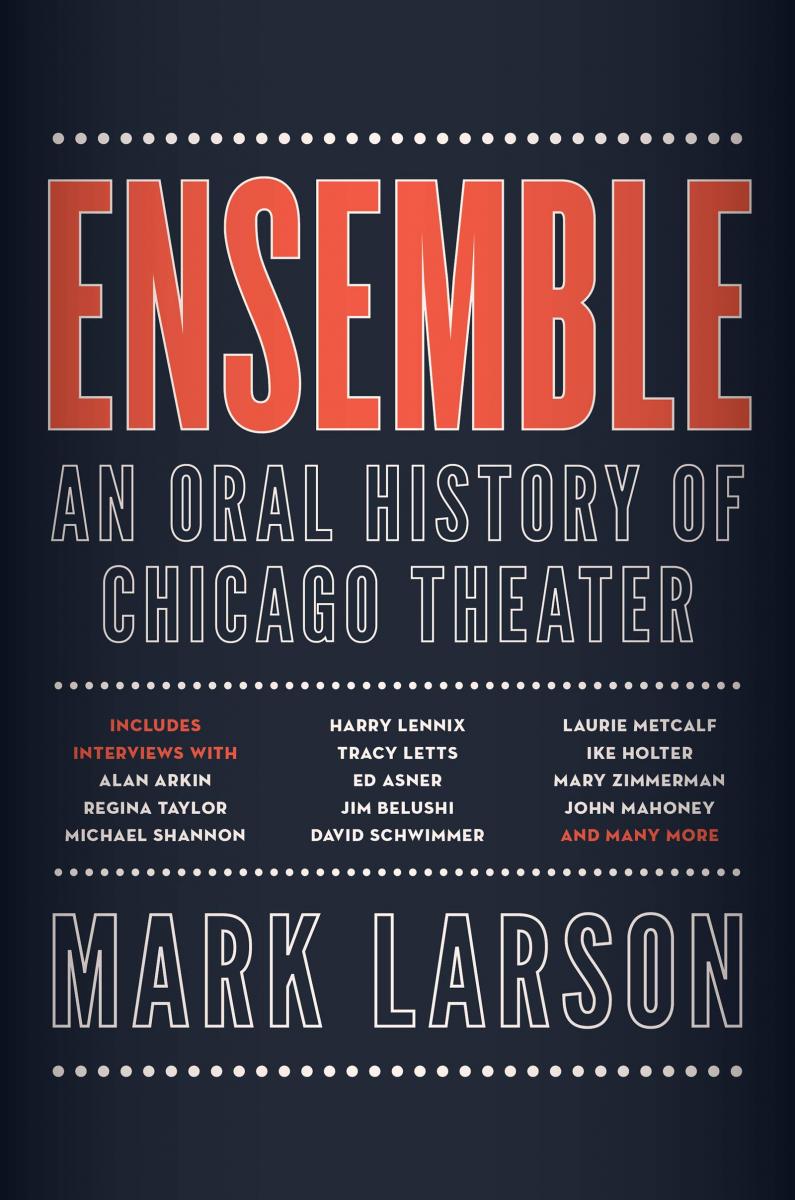 On this episode of BroadwayRadio's "Tell Me More," Matt Tamanini talks to scholar and author Mark Larson whose book "Ensemble: An Oral History of Chicago Theater" is available now. In this 650 page tome, Larson chronicles the rise of the Second City's theatre community starting with Second City and the Compass Players in the 1950s and 60s, and via over 300 interviews tells the story to Chicago's gritty climb to theatrical prominence.
In writing the book, Larson spoke to a wide breadth of figures associated with the Windy City theatre community, some of those names are familiar, and some aren't, but the truism that they all came back to was that in Chicago, it was about the work first, and about the community close behind.
The book features interviews with Laurie Metcalf, Tracy Letts, Julia Louis-Dreyfus, William H. Macy, Alan Arkin, Gary Sinise, Michael Shannon and many many more.
About the Book:
Chicago is a bona fide theater town, bursting with an explosive, innovative vitality that's fed every sector of the entertainment industry-from Hollywood to Broadway to Studio 8H-for as long as it's delighted adoring local fans. Ensemble is an in-depth, first-of-its-kind history of Chicago's internationally celebrated theater scene, spanning 65 years and told through first-person accounts from the people who made it happen.

Among many other topics, this book explores the early days of the fabled Compass Players and the legendary Second City in the '50s and '60s; the rise of internationally acclaimed ensembles like Steppenwolf in the '70s; the explosion of storefront and neighborhood companies that began in earnest in the '80s; and the enduring global influence of the city as the center of improv training and performance.

Drawing from more than 300 interviews, author Mark Larson has woven a narrative that expresses the spirit of Chicago's ensemble ethos: the voices of celebrities such as Julia Louis-Dreyfus, Ed Asner, George Wendt, Michael Shannon, and Tracy Letts comingle with stories from designers, composers, and others who have played a crucial role in making Chicago theater so powerful, influential, and unique.
---
Theme music provided by www.bensound.com
Related Articles
BroadwayRadio is the home to some of the theatrical communities best podcasts, including "This Week on Broadway," the oldest, continually running theatre podcast in the (read more...)