BWW Review: GENERATION ME Captivates at New York Musical Festival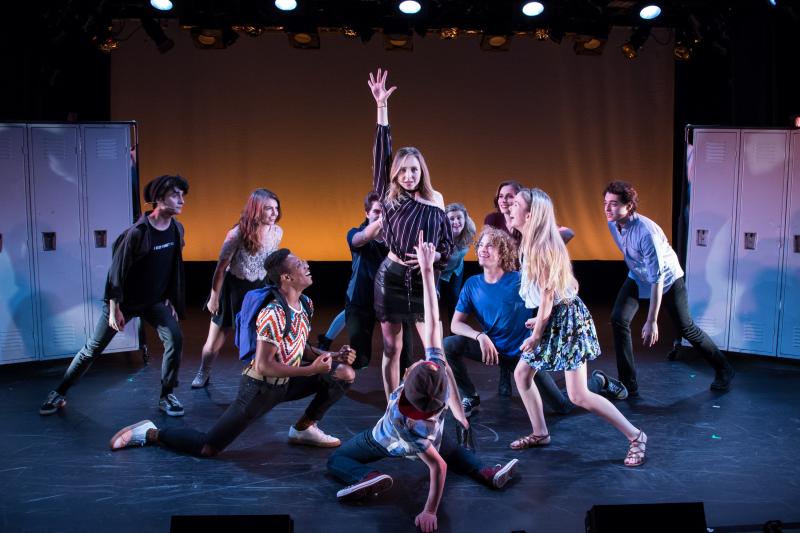 When you think of what a generation focused on "me" revolves around, a number of different ideas come to mind: greater self awareness, more emphasis placed on personal well-being, or a harbinger of an ego-driven world that shows little concern for the "not-me."
Some people are thrown into this confusion too early - the wrong circumstances, the wrong people forcing them to face an existential crisis far before their time. Sartre was very right when he said that "hell is other people," and with the first cracks of a broken heart made just thinking about it, what better way to portray the demons people face than walking through the doors of a high school. A place where consequences are not considered and second chances sometimes come at such a cost, the "me" generation forces some to flee to a place where the "me" is no more.
As part of the New York Musical Festival, Generation Me is absolute perfection in its ability to prove how kindness and cruelty are of the same unfortunate hand. How people, so certain in their anger or jealousy, are sometimes so blind to what really matters: what can you do to help me?
Presented by Second Wind Entertainment, directed by Ryan Warren and concluding performances at Playwrights Horizons' Peter Jay Sharp Theater, Generation Me has every right to boast of a beautifully heartbreaking story written by Julie Soto and emotionally stirring music by Will Finan. This show is the epitome of the high school experience, and not in the imagined way of social hierarchies, football team cheer squads and simple games of "who spiked the punch?" at prom. In what has gained more attention now than ever before, high school is seen as a place where a person must find one's self amongst peers who can barely rationalize their own emotions and motives - an almost battleground-like scenario where innocence of self must fight to even exist, where wisdom to seek help and be of help are shrouded in at-times destructive teenage angst and uncertainty.
A show like Generation Me so accurately (and therefore, so frighteningly) shows how students are forced to grow up much too fast - how they become their own wayward means of authority, caught in this web of feelings that does more harm than good. What I so loved about this production (aside from everything) is how applicable the teenage experience is to actual reality - to how people struggle with feelings and the need to feel loved throughout their entire lives; it is a desire that never disappears regardless of age, gender, income...you get the idea.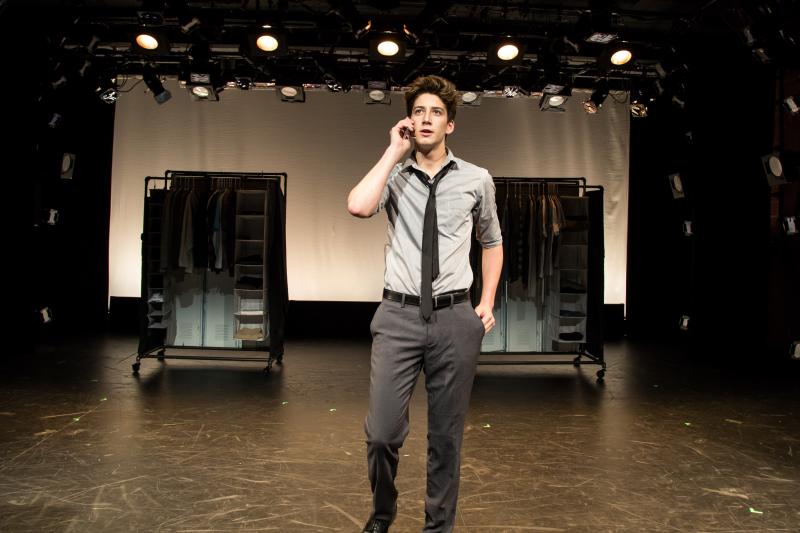 This show is so amazing because it brings to the audience characters that are slaves to their feelings, which in turn give them permission to remain shrouded in their own delusions. From a brother and sister torn apart by how much each can resemble their drunk of a father, to how the girl who has never been kissed can be the most desired and loneliest of them all. From the outcast who cuts herself in places people cannot see, to the girl who has a genuine star of a boyfriend but inadvertently pushes him away due to inexpressible inner turmoil, everyone in this show is in the same boat...but it only takes one to make the whole vessel sink.
Generation Me follows the lives of high schools that attend a school without name, equally as unimportant as the place where it all takes place. High school is a microcosm of a world that must deal with tragedy after one of their own hangs himself, where stories are told in relation to the late Milo Reynolds' fate. The audience knows very little about Milo except his choice to die, and past weaves into present, present into the past, as the reason for his death becomes known through the course of events which came before and then follow. From his friend, whom he calls out to repeatedly for help, to the blurred lines which keep his relationship with the beautiful Kaylee Summers just within his grasp - from a broken home to broken people who try so hard to just "be" without hurting or being hurt, Generation Me proves to the audience, little by little, how people can let someone down in ways that, ultimately, prove that one should bear all the fault...even if it's not true.
Just so everyone knows, I truly loved everything about this show: from the simple set, to the cast that brought these characters and the music they sing to life, there are so many thoughts that go through your head as your watch this production. Everyone understands that high school can be brutal, but what is so fascinating about this musical is its ability to show how everyone is suffering with hidden demons, and that no one should ever have to suffer alone. There is one point in the show where Marvin Ellis finds his sister Harper, by herself once again, and almost brings the audience to tears (in the form of much deserved applause) as he explains how he would miss her if she were ever to leave him. That touching moment alone had me holding back tears because of how utterly human it was; sometimes we forget what it's like to be so.
There are many more moments like this - moments that make you want to jump onto that stage and help Milo snap out of it - to help him see how precious his life is before the almost insincere final group number. Why couldn't people see how precious his life was before they became the reason to end it?
Honestly, what a beautiful show to see.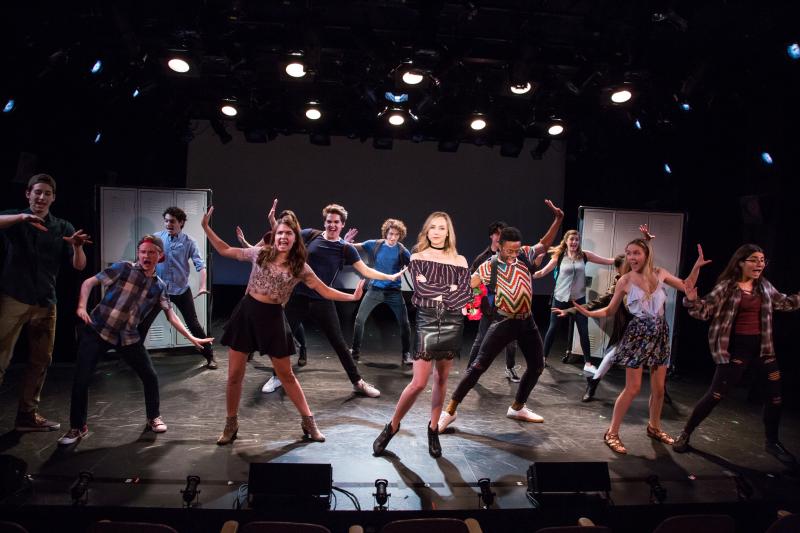 The entire cast, whether recent high school graduates themselves or those who play the part extremely well (which made me question if they were all still actually in high school) is stunning. Milo Manheim, Will Meyers, Julia Nightingale, Anabella Ronson-Benenati, Brett Hargrave, Dante Palminteri, Celia Hottenstein, Ian Ferrell, Addyson Bell, Jenna Bergman, Oscar Revelins, Laila Drew, Mateo Gonzales, Deandre Sevon and Anthony Norman painted the all-to-clear picture of high school and all the things it should and shouldn't be. Milo's (as Milo!) transformation from a sweet boy into someone he didn't want to be is really something; I don't think the audience could have felt worse for his character. Really, kudos to everyone.
Scarlet Jacobs as Scenic Designer, Wesley Cornwell as ASD, Nick Solyom at Lighting Designer, Molly Seidel as Costumer Designer, Erin Cohen as Stage Manager, Jonathan Castanien as ASM, Conor Keelan as Music Director (joined by Geoffrey Ko on keys and as Associate Conductor, Philip Norris on bass, Jared Decker on drums, Lena Vidulich on violin and Thea Mesirow on cello), Jacob Montoya as Choreographer, Matthew IP Shaw as Fight Choreographer and all others behind the scenes deserve credit for making this show something beautiful. Kevan Loney on projections allows his designs to set the mood of the show even before the characters walk on stage, which I thought was very clever.
Generation Me opened on July 28th for a strictly limited three day run at the Peter Jay Sharp Theatre (located at 416 West 42nd Street) as part of the New York Musical Festival. Please visit www.nymf.org to read more about this show, and to see which other shows will be in performances during the Festival's July 10th - August 6th run.
Photo Credit: ShIra Friedman Photography