BWW Interview: Carmel Dean of RENASCENCE on Her Compositional Debut & The Legacy of Edna St. Vincent Millay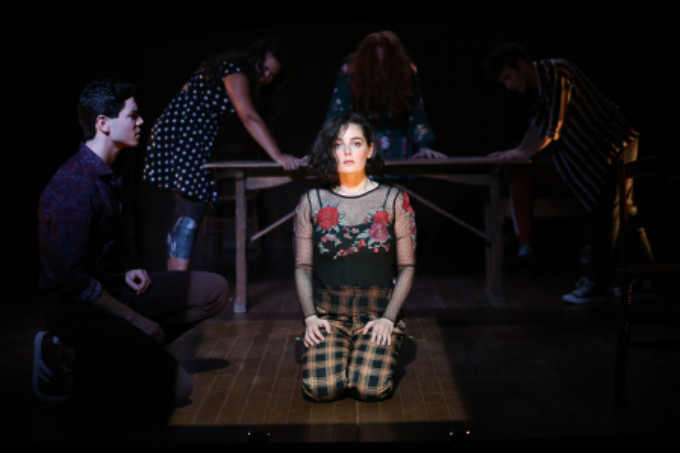 As part of The Transport Group's 2018-2019 season, the compelling and provocative musical, Renascence, premieres in New York City this fall. Broadway musical director, (If/Then, American Idiot) Carmel Dean, celebrates her debut as a composer on this captivating new musical about the story of Edna St. Vincent Millay (1892-1950) - a fearless female poet who was tremendously ahead of her time. Ms. Millay dove deep into her soul to express the rawest thoughts and feelings associated with the human experience - especially around the women's issues that still affect our society in 2018.
BroadwayWorld had the opportunity to connect with Dean about making her compositional debut; what she admires most about Edna St. Vincent Millay; and how we can learn from the powerful leaders who came before us.
---
What first drew you to the work of Edna St. Vincent Millay and what do you admire about her?
I actually stumbled upon her poetry by accident - when I was applying to graduate school at NYU and asked to look at her poetry for a portion of the application. I fell in love with Renascence and was inspired to explore more of her writing. I had a collection of her poems on my piano and would think about how her words could be turned into song.
I am so drawn to her bold and expressive language, as well as her love for nature. I'm from Australia and love the outdoors, so that stuck out to me. I'm in awe of her passionate and unapologetic nature - she was a rockstar and we want to bring her voice back to life! My goal is to have more people be aware of her - not just as a poet - but as a woman way ahead of her time.
As you said, Edna St. Vincent Millay was a true trailblazer! How do you think her legacy makes an impact in 2018?
It's so important to remember and recognize the artists who came before us. Women have been fighting to have their voices heard for centuries and we need to tune into the power of our own art. That's the great thing about theater - having our work live. I want to continue inspiring women and tracing the line of women's voices. The musical is all about rebirth and there are so many layers to that - her poems, human identity, as well as the history of the women's movement.
How would you describe the music of the show?
My process entailed reading her words and thinking about the feelings that they bring up and how they resonate. I am focused on how the music elevates her language and makes her accessible. I have many musical influences including the greats, such as Sondheim, Bernstein, and Rodgers and Hammerstein, as well as the music I listen to - jazz and R&B. It's a combo of all the music that I love -- mixing classic and modern styles -- and allowing audiences to soak in what touches their hearts.
What has been the best part about working with this talented cast and witnessing the musical come to life?
It has been the biggest blessing! I am so grateful for these talented six human beings! They are not only so gifted, but totally unique! I also have to thank our eight musicians who are also so committed and bring the gorgeous melodies into the space. The score is very demanding, but they've risen to the challenge night after night. They truly bring their hearts and souls and I couldn't begin to thank them for all that they do!
How do you hope audiences will continue to be inspired by the messages of Renascence?
There are so many messages, but one of the strongest ones is the power of human connection - there are so many layers to it - and over the course of the show, we get to explore that journey and our relationship to each other, as well as to a greater power, allowing us to create art.
Edna St. Vincent Millay was way ahead of her time and we can learn so much about how to use our voices for good and how to make decisions. She overcome so many struggles and never doubted her talents and abilities - she knew how to keep going. We all can certainly be inspired by her strength!
Renascence will run through November 17th. Visit transportgroup.org for more information and to buy tickets.
Photo by Carol Rosegg
Related Articles View More Off-Broadway

Stories

Shows