11 Superb New Theatrical Experiences from 2016
In an election year where the patriarchy's voice was full tilt, the boldest and most beautiful voices in New York theatre were mainly that of the queer and female identified theatremakers paving the way for an America we will all have to fight for. Many of these productions have an exciting musicality and broke past their proscenium strains in cathartic ways through staging and perspective. I see way too much theatre so here are my picks for the most exciting new works of the year: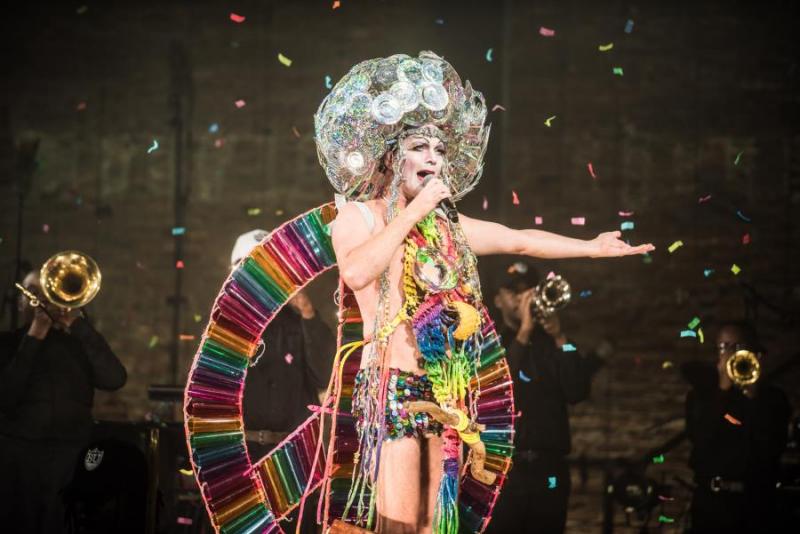 A 24 Decade History of Popular Music
After a thrilling series of open development concerts over the past few years, Taylor Mac finally unveiled judy's* full length fabulously queer tour of the world's history from 1776 to 2016. Coup de Theatrical tricks like a Civil War reenactment with a very large pillow fight, a giant inflatable star spangled c*ckrepresenting the 70's sex parties (Mimi Lien designed the innovative set touches), and an Eric Avery-designed mini visual play showing scenes from the underground railroad aided in the lessons history (and church?) should teach us. Adorned in gag worthy looks by Machine Dazzle, Mac was in very fine voice throughout judy's* eclectic setlist that had everything from "Soliloquy" from Carousel to "O Superman." Each act formed a community between Mac, judy's* dandy minions, the 24 musicians, and the seduced audience. (Presented by St. Anne's Warehouse)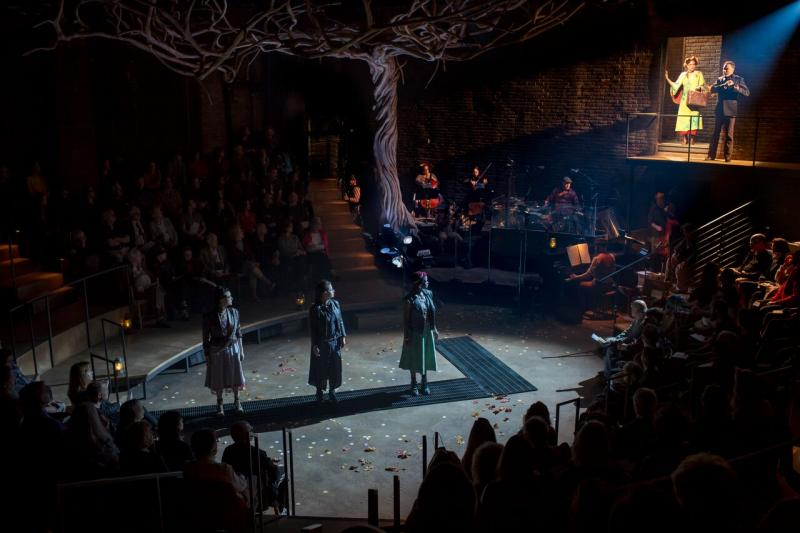 Hadestown
The intoxicating songs of Anais Mitchell's staged concept album on the mythic romance of Orpheus and Euridice expertly play at the familiar pangs and hopeful delights of love set amidst changing seasons. The staging by Rachel Chavkin, (the Queen of ensemble-driven environmental staging) was intoxicating and harmonious. Each of the cast had a fascinating sound from the crispness of every phrase from Nabiyah Be's Eurydice to the thrilling, quivering falsetto of Damon Daunno's Orpheus to the outstanding harmonies of the Fates girl-group. Amber Gray (or Amber Slay) stood out in one of the best performances of the year as the bound (by consensual marriage) Goddess Persephone- you could actually feel her powering the earth at her feet. (Presented by New York Theatre Workshop)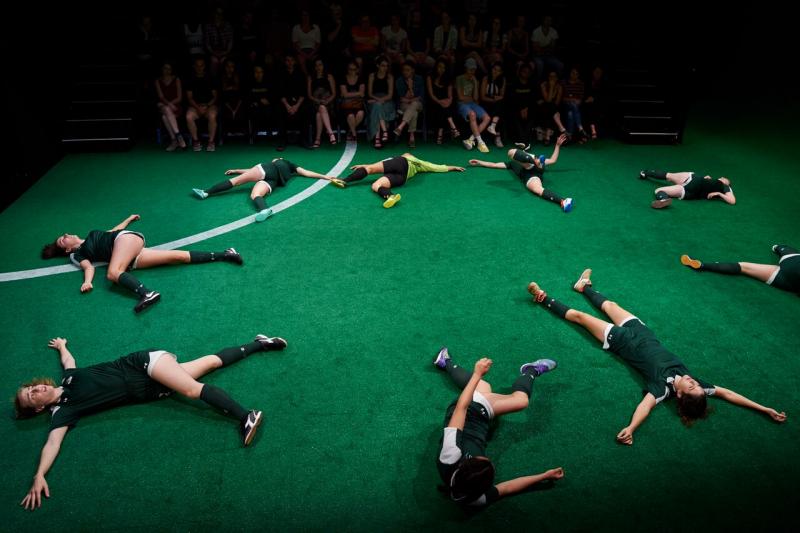 The Wolves
There was downright magical ensemble work happening on the astroturf of Sarah DeLappe's heartfelt fly on the wall look at at a women's after school soccer team. The ensemble of fully developed teenaged characters form a bond over a series of pre game warmups and stretches under the direction of Lila Neugenbauer. As the girls champion victory and overcome loss as a team, DeLappe provides riveting character development and cathartic displays of sorority. (Presented by The Playwright's Realm)
The Wildness
Strutting down the runway of Ars Nova, the electric dynamite Lauren Worsham welcomed and led us, the members of a pop-rock cult, through the riveting story of a princess and a handmaiden on a dazzling and ultimately tragic adventure. The score for the Sky-Pony musical totally rocked with the fabulously glittery (Tilly Grimes designed the punk-princessy costumes) ensemble giving all the life to newish guilty pleasure addictions like "The Watcher." Lilli Cooper served major glamazonian realness as the Princess providing the evening's emotional heft leading to the melancholily celebratory "Everyone Will Die." (Presented by Ars Nova and The Play Company)
O, Earth
The Foundry once again dropped a woke-bomb on our hurting world with Casey Llewellyn's ambitious fantasia on contemporary queerness. The deeply moving play put a rainbow of queer characters in a flexible and timeless world of dirt and doors (impeccably designed Adam Rigg) to dialogue on the queer. The central lovers of Our Town (innocently and passionately enacted by Kristen Sieh and Jess Barbagallo) run away and meet Ellen Degeneres (Moe Aneglo, an enthusiastic dead ringer) and Portia DeRossi (Emily Davis in one of the year's most intricately layered performances) while Thornton Wilder (a soulful Tommy Heleringer) befriends a whale: all under the watch of The Stage Manager (Donnetta Lavinia Grays showing dutiful authority) who is getting tired of telling stories "about these white people." Llewellyn's many threads organically meld to become an essential conversation with a diverse and spectacular ensemble.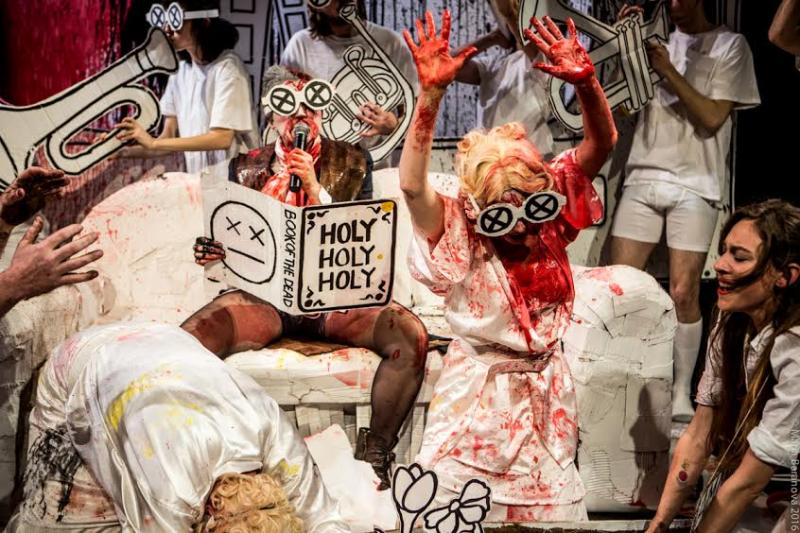 Tarzana
Downtown darlings Radiohole created a bacchanalian exploration of the loneliness of Superman that exploded all over an opulent cardboard set. There were buckets of blood, way too much milk drunk before our very eyes, and of course, an onslaught of dancing vampire cupcakes as well as edible real cupcakes! Actors (lovingly?) abused each other with archery to the unparalleled delight of the audience of the Performing Garage.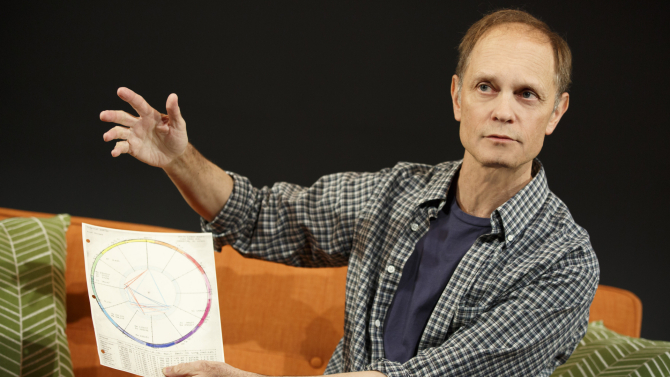 A Life
Adam Bock's personal portrait of an astrologically minded gay man's slog from life to death is expertly explored in a transforming production inventively staged by Anne Kaufman with groundbreaking set design by Laura Jellinick. As the charismatic but lonely Nate who tends to go off on tangents, David Hyde Pierce's is at the top of his game with admirable moments of stillness. (Presented by Playwrights Horizons)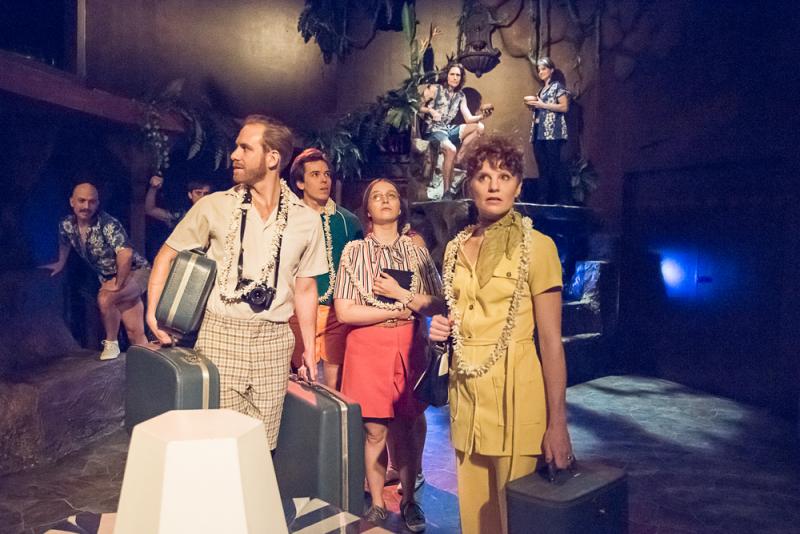 The Grand Paradise
Third Rail beckons audiences into another intricate partially guided adventure, this time through a super sexy resort built on the Fountain of Youth, in the groovy 70's [in a warehouse in Bushwick]. Overseen by the company's artistic directors, Zach Morris, Tom Pearson and Jennine Willett, The Grand Paradise is filled with gorgeous dancers grooving to sexy and interactive choreography from large ensemble numbers (I was pulled into a gorgeous man's arms during a celebratory scene in front of the fountain) to strikingly intimate scenes. Tori Sparks shines in a solo on eternal beauty and self discovery in a small room surrounded by mirrors in which two spectators provide the lighting. Third Rail pushes the immersive dance form to new heights and I can't wait to experience what they do next.
I'll Never Love Again
Clare Barron utilized the words from her own childhood diary as the central text to her opus of teenaged angst. A choir reads and sings to Stephanie Ryan Johnstone's soul filled score and arrangements including a scene on unrequited crushes with a stand out solo from the fiery but direct Kate Benson. Michael Leibenluft's stunning production features a potent transformation into realism for the final scene and the most natural, unidealized sex scene I've ever ever seen staged. (Presented by the Bushwick Starr)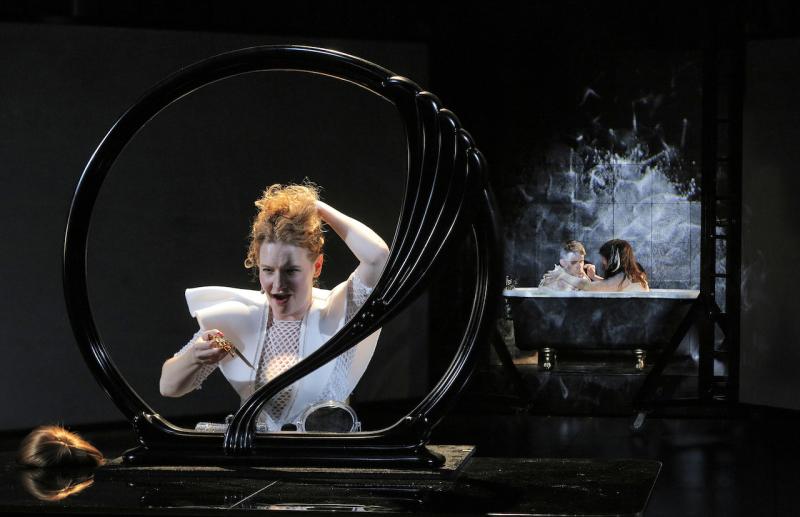 Angel's Bone
Of the offerings of Prototype's festival for groundbreaking music theatre, the majorly ambitious Angel's Bone stood out for it's thrilling, experimental score by Du Yun with a timely libretto by Royce Vavrek. As a falling angel, Jennifer Charles crushed a cabaret tinged alternative number As the vainglamorous Mrs. X.E., Abigail Fischer was the shriveled heart of the piece with a gorgeous soprano. Michael McQuilken's lavish yet intimate production was enhanced by the Kate Fry's striking costumes and Matt Saunders's sleek set. A visible production crew filming the proceedings gave a glossy, televised lens to the sinister story of the evils of greed that would consume the whole world in an apocalyptic final sequence.
Puffs
In this present moment of unmistakable evil prevailing politically, the story of Harry Potter is needed now more than ever. Luckily, indie-playwright Matt cox provided us with a nonstop hilarious take on the story through the lens of the oddball Hufflepuffs. Under the imaginative actor-driven direction of Kristin McCarthy Parker, the spirited and wacky young ensemble is constantly finding new treats in the flufftastic material. Puffs may have the most laughter to be had in the theatre this year pending basic knowledge of that certain school of magic and magic.
*Mac's prefered pronoun.