Premiere Stages to Present New Jersey Premiere of Dominique Morisseau's SKELETON CREW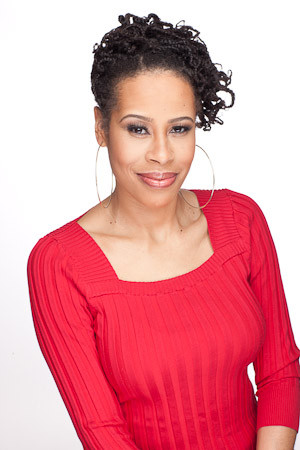 Premiere Stages will present the New Jersey Premiere of
Dominique Morisseau
's Obie Award-winning play Skeleton Crew at Kean University in Union July 13-30. In this compelling portrait of American workers struggling to hold on against the tide of technology, ambitions, secrets and conflicted loyalties threaten to destroy an automotive plant's status as a sanctuary in a rough city. Faye, the matriarch of a small family of line workers, gives her all to keep her team employed in one of the last auto stamping plants in Detroit. Skeleton Crew is the third play in Ms. Morisseau's award-winning Detroit Project (A 3-Play Cycle), which also includes Paradise Blue (
Williamstown Theatre Festival
) and Detroit '67 (Public Theater, Classical Theatre of Harlem, and National Black Theatre). Premiere's production, helmed by producing artistic director
John J. Wooten
, will feature an accomplished professional company of actors, including
Kristen Adele
, Daniel Boisrond,
Patricia R. Floyd
, and Shane Taylor.
Ms. Morisseau currently serves as Co-Producer on the Showtime series "Shameless," and is the book writer for the new musical Ain't Too Proud - The Temptations premiering at Berkeley Repertory Theatre this fall. She is the recipient of numerous awards, including a NAACP Image Award, Steinberg Playwright Award, and the Edward M. Kennedy Prize for Drama. Her most recent play Pipeline is currently in previews at Lincoln Center Theater.
Under Mr. Wooten's direction, the Premiere Stages productions of The Beautiful Dark and The Good Counselor were honored by the American Theatre Critics Association and both plays were subsequently published. Mr. Wooten also produced and directed the first production of Ms. Morisseau's Follow Me to Nellie's, which was also honored by ATCA. Other new plays Mr. Wooten has directed at Premiere include Las Cruces, The People Before the Park, Duck Crossing, Any Other Name, and ODD. New Jersey Premieres he has directed include Soldier's Heart, Rabbit Hole, Snakebit, Shmulnik's Waltz, and Boy Gets Girl.
"We are pleased to welcome Dominique back to the Premiere fold," stated Mr. Wooten. "Skeleton Crew exemplifies our mission and we could not be more excited to share this richly topical play with our audience."
The impressive cast includes Kristen Adele, whose recent credits include Portland Center Stage, Hartford Stage, and CBS's "Elementary"; Daniel Boisrond, previously seen in Premiere's iDream, the film Hickory, and MTV's "Eye Candy"; Detroit native and two-time AUDELCO Award winner Patricia R. Floyd, perhaps best known for HBO's "Show Me a Hero" and her recurring role as Judge Rochelle Desmond on "Law and Order"; and Shane Taylor, returning to Premiere Stages after his acclaimed performance in Keith Josef Adkins's The People Before the Park, whose distinguished regional credits include Orlando Shakespeare Theatre, Actors Theatre of Louisville, and Milwaukee Repertory Theatre.
Audience members are invited to further engage with the issues raised by Ms. Morisseau's poignant play through Premiere Stages' 2017 Talk-Back Series, which offers free post-show discussions with community leaders and local experts after select matinee performances (July 16, 23 and 29 at 3:00 pm). Scheduled speakers include director John J. Wooten, Dr. William M. Rodgers of the John Heldrich Center for Workforce Development, and Dr. Max Herman of New Jersey City University's Urban Studies program, among others. Premiere will also offer a series of informal pre-show talks every Saturday evening 30 minutes prior to performance in the lobby of the theatre.
Skeleton Crew runs July 13-30 in the Zella Fry Theatre on the Kean University main campus in Union, NJ. Days/times: Thursdays and Fridays at 8:00 pm, Saturdays at 3:00 and 8:00 pm, and Sundays at 3:00 pm. Tickets are $30 standard, $20 for senior citizens and Kean alumni, and $15 for students and patrons with disabilities. Significant discounts for groups of 8 or more apply. To make reservations or to order a season brochure, please call the box office at 908-737-7469 or visit Premiere Stages online at www.premierestagesatkean.com.
Tickets are also available for Premiere Stages' exclusive Skeleton Crew Opening Night Party on Friday, July 14. This event features a pre-show party with wine, hors d' oeuvres, and breathtaking views of the New York City skyline in Kean's North Avenue Academic Building event space, reserved seating for the performance, and a post-show champagne toast and dessert reception with the cast. Tickets for this exclusive event are $65.00, and may be purchased by calling 908-737-7469 or emailing ticket@kean.edu.
Premiere Stages offers affordable prices, air-conditioned facilities and free parking close to the theatre. Premiere Stages also provides free or discounted tickets to patrons with disabilities. All Premiere Stages facilities are fully accessible spaces, and companion seating is available for patrons with disabilities. Assistive listening devices and large print programs are available at all times; publications in alternate formats are available with advance notice. Please call 908-737-4077 for a list of sign-interpreted, audio-described or open-captioned performances. For more information, please visit Premiere Stages online at www.premierestagesatkean.com.
Premiere Stages is also made possible in part through funding from The New Jersey State Council on the Arts, The Shubert Foundation, The Geraldine R. Dodge Foundation, The Northfield Bank Foundation, The Wallerstein Foundation for Geriatric Life Improvement, The Hyde and Watson Foundation, The Union Foundation, E.J. Grassmann Trust, The New Jersey Theatre Alliance's Stages Festival and through the generous support of individual patrons. Discover Jersey Arts is our marketing partner. Visit www.JerseyArts.com for more information about other arts programming happening around the Garden State.

ABOUT KEAN UNIVERSITY
Founded in 1855, Kean University has become one of the largest metropolitan institutions of higher education in the region, with a richly diverse student, faculty and staff population. Kean continues to play a key role in the training of teachers and is a hub of educational, technological and cultural enrichment serving nearly 15,000 students. The University's five undergraduate colleges offer more than 50 undergraduate degrees over a full range of academic subjects. The Nathan Weiss Graduate College offers four doctoral degree programs and more than 60 options for graduate study leading to master's degrees, professional diplomas or certifications. With campuses in Union and Toms River, New Jersey, and Wenzhou, China, Kean University furthers its mission by providing an affordable and accessible world-class education. Visit www.kean.edu.

Photo courtesy of Dominique Morisseau