Photos: Andre De Shields, Murray Horwitz And More Celebrate Crossroads Theatre Company's AIN'T MISBEHAVIN' Opening Night At NJPAC
Last night, NJPAC and Crossroads Theatre Company celebrated the opening night performance of their encore production of Ain't Misbehavin', starring Johmaalya Adelekan as Armelia (Ragtime), Zurin Villanueva as Charlaine (Mean Girls and Shuffle Along), Rheaume Crenshaw as Nell (Groundhog Day), David Samuel as Ken (Ruined, Arena Stage), Borris York as Andre (Holiday Inn; Love Never Dies, U.S. tour), with musical direction from David Alan Bunn, in NJPAC's Victoria Theatre.
Two-time Tony Award nominee and Emmy-winning actor André De Shields was an original cast member of Ain't Misbehavin' when it opened on Broadway in 1978 and swept up a few Tonys, including best musical. De Shields returned to direct and choreograph this acclaimed production of the Fats Waller award-winning musical, which premiered during Crossroads Theatre Company's 2011-2012 season. The show was conceived by Richard Maltby, Jr. and Murray Horwitz.
The production, which has a limited run through February 4, opened last night with co-creator Murray Horwitz in attendance. Scroll down for the opening night photos.
Immerse yourself in the energetic, exuberant and effervescent world of the 1920s and '30s, from Manhattan nightclubs like the Cotton Club and Savoy Ballroom to Harlem rent parties with stride piano players banging out a new beat known as swing!
The remaining performances are on Saturday, February 3 at 3pm and 8pm and Sunday, February 4 at 3pm and 8pm. For tickets, please visit http://www.njpac.org/events/detail/aint-misbehavin or call 1.888.GO.NJPAC.
NJPAC is located at 1 Center Street in the heart of Newark's Arts District. The Center has convenient parking and mass transit options.
Crossroads is also currently On The Road! While Crossroads Theatre Company awaits Fall 2019 for the arrival of the state-of-the-art New Brunswick Performing Arts Center, the Company will take their productions on the road in New Jersey. After their stop at NJPAC, they will present the world premiere of the cutting-edge satire Back to the Real, by Pia Wilson, at Rutgers University on May 28.
Crossroads Theatre Company continues to lead the nation with its commitment to literary works that examine the African American experience so that it may be understood and appreciated by all people. When co-founders Ricardo Khan and L. Kenneth Richardson envisioned a space where, as actors, the two young men could work on substantive, non-stereotypical roles, little did they realize that their vision would grow into the major institution that it is today. Crossroads has filled an otherwise empty space on the cultural canvas of the country and the world, with a collective body of work that remains unparalleled by any other of culturally-specific theater in the nation by presenting over 50 world premieres. Crossroads forged its vision into reality through the development, production and touring of new works from throughout the African Diaspora where positive images of African American life, history and culture is celebrated. These honest theatrical portrayals helped move the consciousness of the nation forward. Crossroads continues to lead twenty-first century story-telling by building bridges of understanding and veracity between people of all backgrounds in this society and the world. Find out more at CrossroadsTheatreCompany.org.
Photo Credit: Lia Chang


Director/Choreographer and original AIN'T MISBEHAVIN' cast member Andre De Shields

AIN'T MISBEHAVIN' co- creator Murray Horwitz and Andre De Shields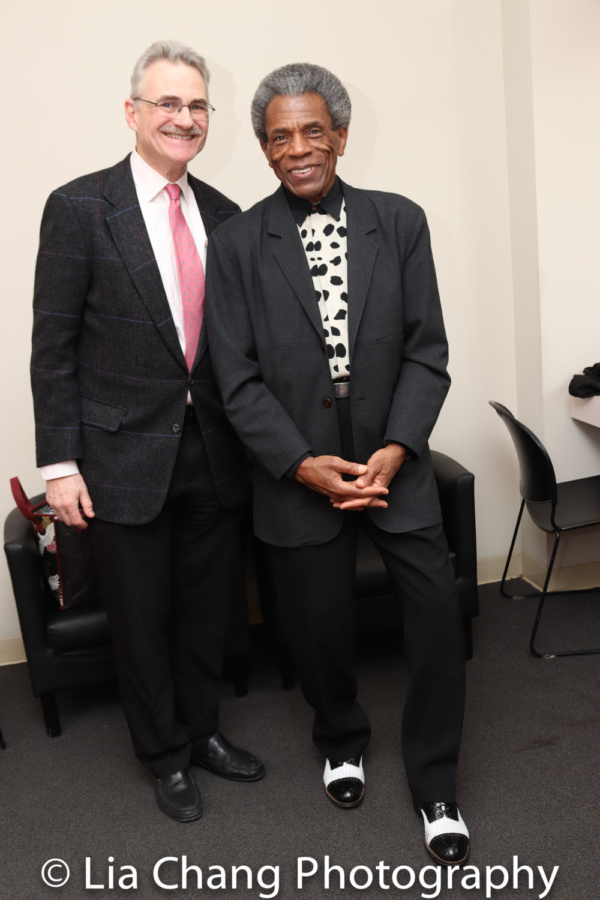 AIN'T MISBEHAVIN' co-creator Murray Horwitz and Andre De Shields

Cast members Borris York, Zurin Villanueva, Rheaume Crenshaw, David Samuel, Johmaalya Adelekan, with Director/Choreographer Andre De Shields

Director/Choreographer and original AIN'T MISBEHAVIN' cast member Andre De Shields, AIN'T MISBEHAVIN' co- creator Murray Horwitz and Musical Director David Alan Bunn

Borris York, Murray Horwitz and David Samuel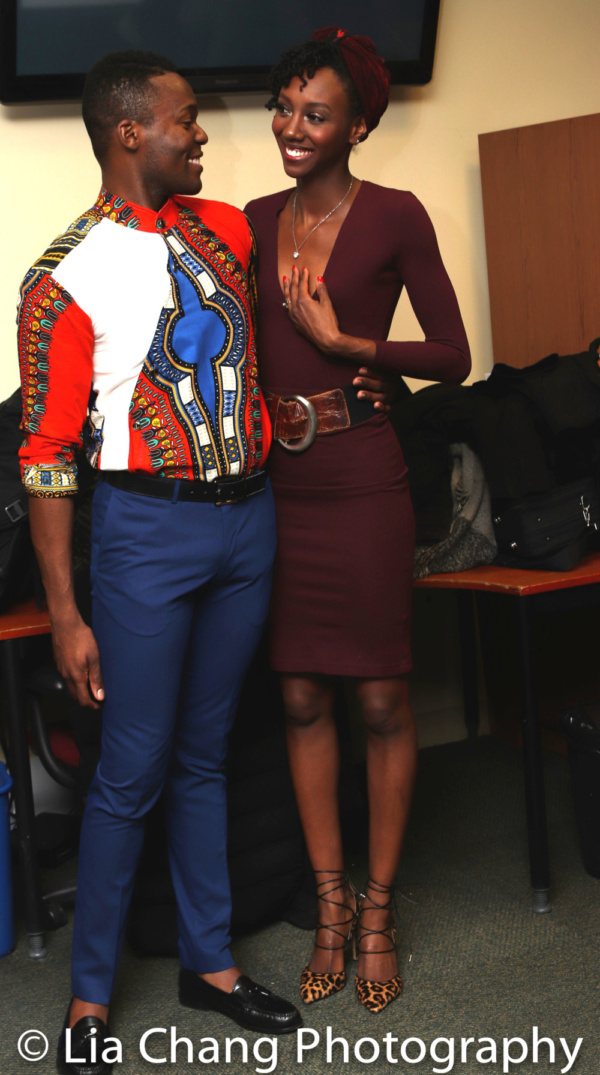 Borris York and Zurin Villanueva.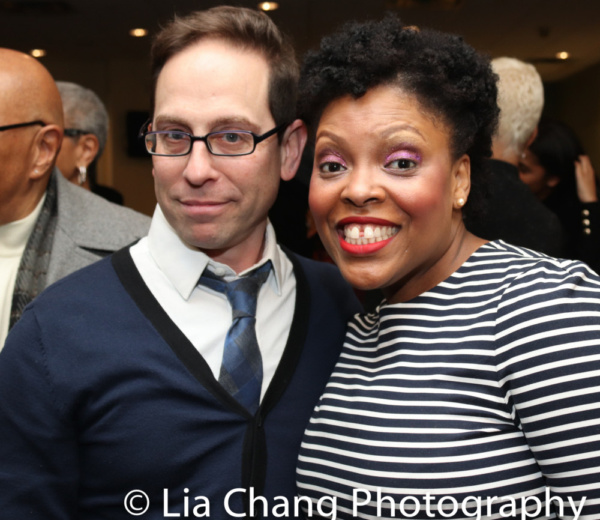 Garth Kravits and Rheaume Crenshaw

Zurin Villanueva, Murray Horwitz, Johmaalya Adelekan, Rheaume Crenshaw

Andre De Shields and Zurin Villanueva

Borris York, Sienna Jones. and her father Producer Marshall Jones, III, Crossroads Theatre Company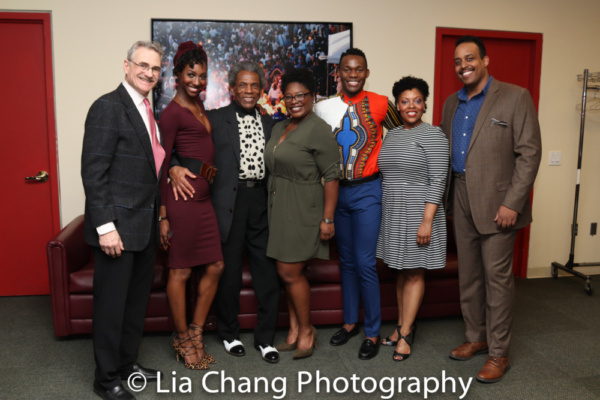 Murray Horwitz, Zurin Villanueva, Andre De Shields, Johmaalya Adelekan, Borris York, Rheaume Crenshaw, David Samuel

Murry Horwitz, Andre De Shields, Zurin Villanueva,Johmaalya Adelekan, Borris York, Rheaume Crenshaw, David Samuel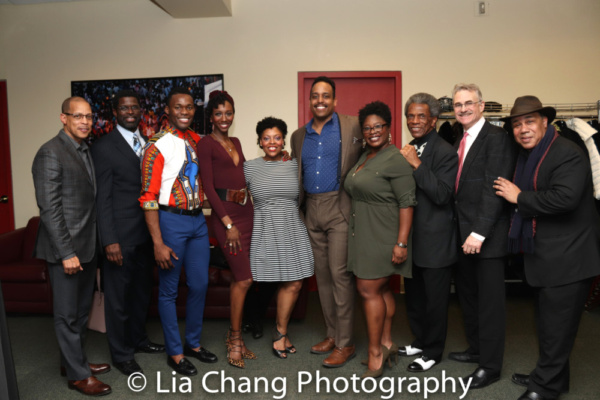 Crossroads Theatre Company Board President Anthony P. Carter and Producer Marshall Jones, III, Borris York, Zurin Villanueva, Rheaume Crenshaw, David Samuel, Johmaalya Adelekan, Andre De Shields, Murray Horwitz and David Alan Bunn