Michael Cascetta of Hoboken, New Jersey is currently one of the Swings in Broadway's 'School of Rock The Musical!'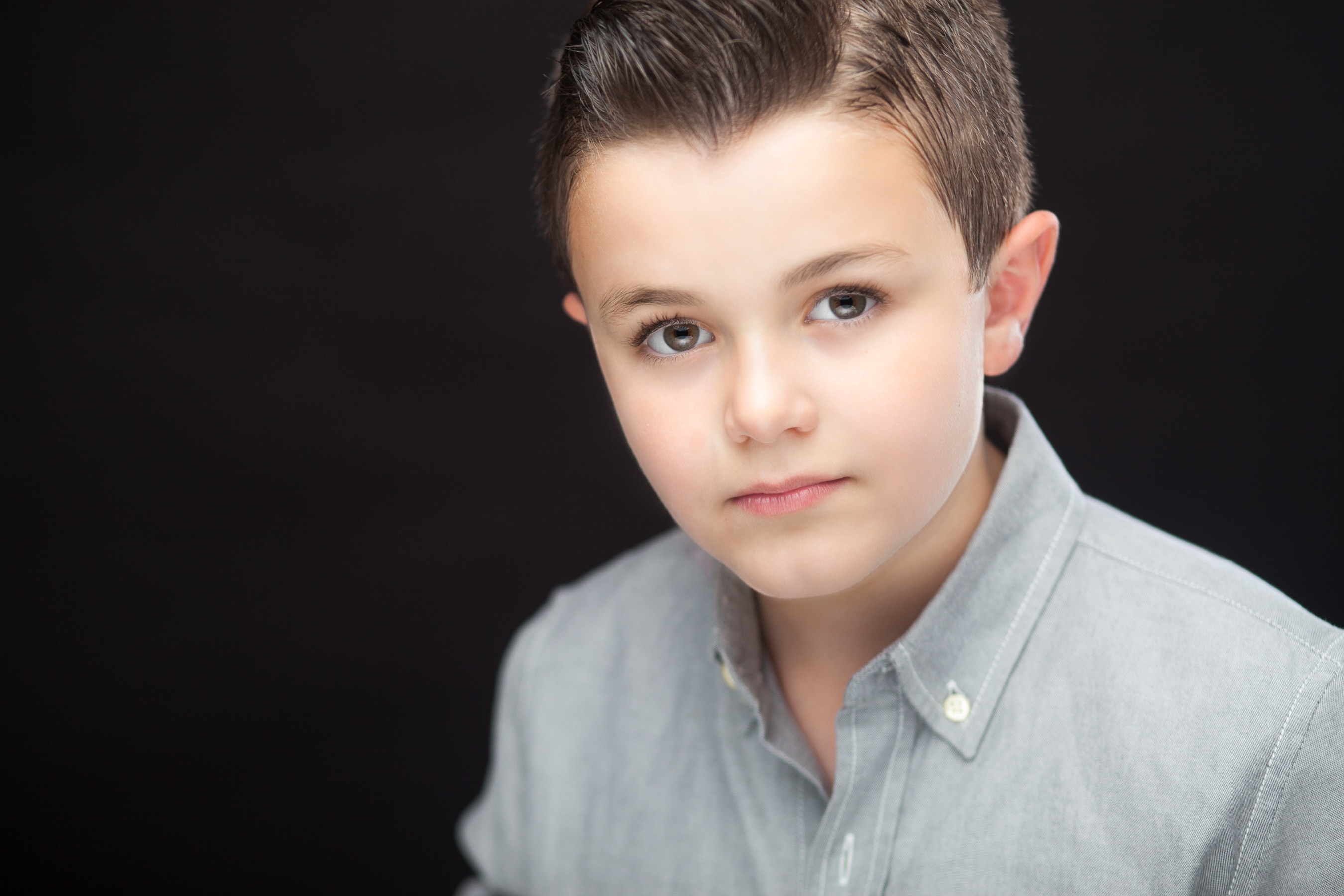 9-year-old, Michael Cascetta of Hoboken, New Jersey is currently one of the Swings in Broadway's "School of Rock The Musical!" I sat down with Michael and discussed his Broadway debut and journey to The Great White Way that began in April 2017!
Based on the hit film, this hilarious new musical follows Dewey Finn, a failed, wannabe rock star who decides to earn a few extra bucks by posing as a substitute teacher at a prestigious prep school. There he turns a class of straight-A students into a guitar-shredding, bass-slapping, mind-blowing rock band. While teaching these pint-sized prodigies what it means to truly rock, Dewey falls for the school's beautiful, but uptight headmistress, helping her rediscover the wild child within.
Michael explained the responsibilities of a Broadway Swing, "A swing goes on for different roles when someone is hurt, on vacation or sick." Cascetta had to learn 5 different parts for this show. "I learned Freddy, Billy, Mason, Lawrence and James." As a Swing, it's Cascetta's job to be waiting backstage and ready to go on in case anything should happen to another child actor onstage. He explained some of the things he does backstage when he doesn't go on, "Sometimes I do my homework and sometimes, with other Swings, I play card games or board games." He made his Broadway debut as James, but spoke about the time he needed to step onstage as Freddy The Drummer, midway through a show after the actor portraying the role at the time, was injured. "I felt like... 'This is really happening!' And my excitement and energy level went up!" Cascetta added, "I went on as Freddy about 20 times!... It's my favorite role!"
He also spoke about the audition process, "I went in, in front of choreographers and conductors and they asked me to sing songs from the show, then I hopped on the drum set and they they asked me to do 'Boy Sides.'" Cascetta remembers where he was when he received the call that he had been cast, "I was actually at my Aunt's house and I was so proud of myself when I got called to do the show because so many famous people were on that stage (The Winter Garden Theatre) like Barbra Streisand and the cast of 'Cats'!" Cascetta also stated that the was familiar with the show before auditioning. "I saw the movie about 3 years ago and the Broadway show about 2 years ago!"
While performing on Broadway, Cascetta attends school. "My typical schedule is... during the week, I get my core subjects... I get up at 6:00 AM and get to school for 8:00 AM... and I get out of school at 1:30 PM on Mondays and Tuesdays. On Wednesdays, I will get my core subjects in before 11:00 AM then I have to leave to do the Matinee. For Thursdays and Fridays, I have full days of school because Thursdays are my day off and Friday is the late show."
"My favorite thing about being in SOR as a Swing, is when they call me to go on, or even as mid show... I get so excited!... I love to perform and play instruments!" Cascetta has some advice for other kids who want to be on Broadway, "Don't give up! Follow your dreams! It's a good idea to get the hang of instruments, just in case!"
School of Rock The Musical is currently playing at The Winter Garden Theatre on 50th Street and Broadway New York, NY.
You can buy tickets online at https://us.schoolofrockthemusical.com/tickets/.
Related Articles View More New Jersey

Stories

Shows