MPAC In Partnership With Morris Arts Presents THEATRE OF LIGHT A Free Community Winter Celebration
Theatre of Light, a free MPAC Arts in the Community event takes place Sunday, December 4 at the Vail Mansion Plaza, adjacent to MPAC, at 5 pm.
The universal symbol of light will illuminate the rich cultural diversity of our community when Mayo Performing Arts Center partners with Morris Arts to transform the Vail Mansion Plaza into a "Theater of Light," on Sunday, December 4.
Theatre of Light, a free MPAC Arts in the Community event takes place Sunday, December 4 at the Vail Mansion Plaza, adjacent to MPAC, at 5 pm.
"Theatre of Light celebrates the start of winter through music, song and dance in a joyful and diverse celebration designed to bring our entire community together," said Allison Larena, President & CEO, MPAC.
The third annual Theatre of Light event has been expanded from last year. A curtain of stars and lights will welcome the community onto the Vail Plaza. Specially lit magical winged dancers will perform while an enchanted winter creature roams about in dazzling colors.
"Morris Arts is thrilled to partner with MPAC on Theatre of Light. This kind of community-wide engagement in an arts project is in alignment with our mission of building community through the arts. We're delighted to work with MPAC to help grow this event and reach even further into the community," said Tom Werder, Executive Director, Morris Arts.
Entertainment will be provided by:
Mayo Performing Arts Company
The Unity Steppers
Emedin Rivera
Fluxion Entertainment Dancers
During Theatre of Light, stop by the "Visit the Star" selfie station and the Wishing on a Star table where you can write your individual wishes for the season that will become an integral part of the evening's light display!
Be part of this very special event before and during the event! On December 3 at 1 pm and 4 pm, MPAC will hold free community engagement workshops in which the public can create stars to be featured at the event. This free workshop will take place at the Morristown Green and will be held on conjunction with the Morristown Partnership. Additionally, MPAC will hold a series of workshops with diverse organizations throughout Morristown, including Fusion Academy, Cornerstone/The Neighborhood House, MPAC's Miracle Project classes, Morristown High School and more to encourage additional participation of residents young and old of all cultural backgrounds.
MPAC's Theatre of Light is being coordinated by CORE Creative Placemaking. CORE's principles, Morristown residents Kadie Dempsey and Dan Fenelon, create experiences that Inspire, engage and connect.
The event will be held rain, or shine. Rain site will be Church of the Redeemer, 38 South St., Morristown.
More Hot Stories For You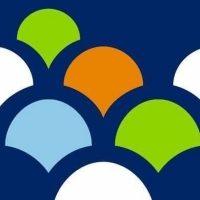 Creating Change Network Seeks Participation from the New Jersey Arts Community for National Day of Racial Healing

November 28, 2022

The Creating Change Network, a program hosted by New Jersey Theatre Alliance and ArtPride New Jersey that aims to build a more equitable, just, accessible, and anti-racist arts community in New Jersey, will faciliate participation by the state's arts community in the National Day of Racial Healing, on January 17, 2023.
---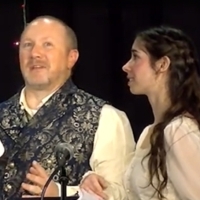 Placer Rep To Present A Holiday Variety Show Featuring Local Performing Artists 

November 25, 2022

Actors, singers, comedians, writers and more will take the stage on December 7 at  Placer Repertory Theater's annual variety show with open mic that celebrates the  completion of Season 2022 on Wednesday, December 7th at Studio E in Lincoln. 
---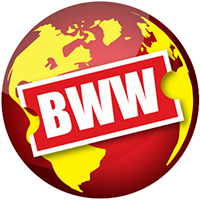 Surflight's Presents Irving Berlin's WHITE CHRISTMAS, December 3-18

November 23, 2022

Surflight Theatre, after a terrific summer and fall season is now thrilled to be presenting the festive and beloved musical White Christmas from December 3-18th.  With spectacular tap dancing and a dazzling score featuring well-known standards including "Blue Skies," "I Love A Piano," "How Deep Is the Ocean", Count Your Blessings and the perennial title song, White Christmas is an uplifting musical perfect to bring joy in the Holiday Season.
---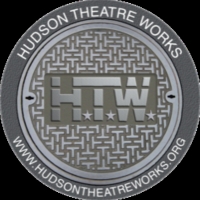 Hudson Theatre Works Presents Its Annual 10 MINUTE PLAY FESTIVAL Benefit

November 23, 2022

Hudson Theatre Works presents its Annual 10 Minute Play Festival benefitting Hudson Theatre Works including new plays by John Patrick Shanley, Richard Vetere, Barbara Blatner, Joanne Hoersch, Zach Weed, Lenny Horst, and Sarah T. Schwab with Robert Funaro of the Sopranos.
---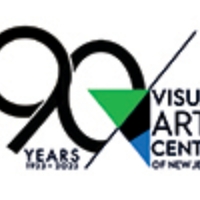 Visual Arts Center Of New Jersey Receives Multiple Grants

November 23, 2022

The Visual Arts Center of New Jersey (VACNJ) recently received multiple grant awards from several funders signifying VACNJ's continued commitment to empowering people to see, make, and learn about art. The grants awarded to the Art Center were:
---