JKC Gallery's PHOTO SHOW LIVE Welcomes Artist Wendy Ewald, September 29
Wendy Ewald is an artist who has spent more than 40 years collaborating with children, families and teachers all over the world.
"Photo Show Live," the new lunchtime photography talk at Mercer County Community College's (MCCC's) James Kerney Campus Gallery (JKCG) at 137 North Broad Street in Trenton, will take place September 29 from noon to 1 p.m.
This month, Director of JKC Gallery Michael Chovan-Dalton features Wendy Ewald, an artist who has spent more than 40 years collaborating with children, families and teachers all over the world. During this session Ewald and Chovan-Dalton will discuss Ewald's books "The Devil Is Leaving His Cave" and "Portraits and Dreams" as well as Ewald's film, "Portraits and Dreams" that aired on PBS and which will be running at JKC Gallery.
Chovan-Dalton remarked, "Wendy Ewald will be joining Photo Show Live remotely while I am in JKC Gallery. I am looking forward to discussing the details of her books and the methodology behind the creation of her film. She has an amazing story that has taken her around the U.S. and around the world."
Ewald's film "Portraits and Dreams" made its national broadcast and streaming debut on the PBS documentary series POV and pov.org in 2020. "Portraits and Dreams: Photographs and Stories By Children of The Appalachians," now being republished by MACK (UK), was the result of a unique creative collaboration between Ewald and the students she taught at three elementary schools in Letcher County, Kentucky in the 1970s. Tasked with finding authentic ways of representing the lives of these children, she gave each child a camera and followed up with interviews about their childhoods in the mountains.
The film revisits photographs created by the schoolchildren, their work as visionary photographers and the lives they have led since then.
To register for this event please visit JKCGallery.online or email JKCGallery@mccc.edu.
"Photo Show Live" is a new, live-format, lunchtime interview session hosted by Michael Chovan-Dalton on the Zoom conferencing platform that is connected to events at the JKC Gallery and other notable art, photography, written word and film events. Each show includes a discussion about the artist, a presentation and an audience-inspired Q&A. Join us live or download the podcast and video at the Photo Show Live YouTube channel.
Located at 137 North Broad Street, Trenton, New Jersey, Mercer County Community College's JKC Gallery is a gallery for photography and lens-based work from international and regionally-noted artists. To learn more about shows and registration requirements, including Zoom links, please visit JKCGallery.online.
Please call or email jkcgallery@mccc.edu for Gallery hours and in-person visits. JKC Gallery will be running virtual shows through social media accounts and its community gallery website.
More Hot Stories For You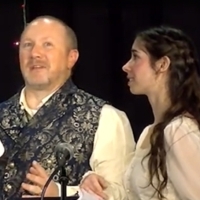 Placer Rep To Present A Holiday Variety Show Featuring Local Performing Artists 

November 25, 2022

Actors, singers, comedians, writers and more will take the stage on December 7 at  Placer Repertory Theater's annual variety show with open mic that celebrates the  completion of Season 2022 on Wednesday, December 7th at Studio E in Lincoln. 
---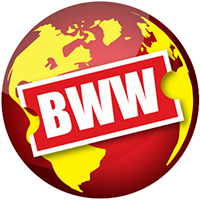 Surflight's Presents Irving Berlin's WHITE CHRISTMAS, December 3-18

November 23, 2022

Surflight Theatre, after a terrific summer and fall season is now thrilled to be presenting the festive and beloved musical White Christmas from December 3-18th.  With spectacular tap dancing and a dazzling score featuring well-known standards including "Blue Skies," "I Love A Piano," "How Deep Is the Ocean", Count Your Blessings and the perennial title song, White Christmas is an uplifting musical perfect to bring joy in the Holiday Season.
---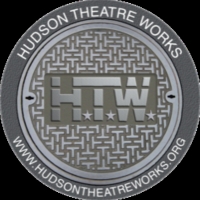 Hudson Theatre Works Presents Its Annual 10 MINUTE PLAY FESTIVAL Benefit

November 23, 2022

Hudson Theatre Works presents its Annual 10 Minute Play Festival benefitting Hudson Theatre Works including new plays by John Patrick Shanley, Richard Vetere, Barbara Blatner, Joanne Hoersch, Zach Weed, Lenny Horst, and Sarah T. Schwab with Robert Funaro of the Sopranos.
---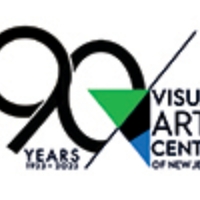 Visual Arts Center Of New Jersey Receives Multiple Grants

November 23, 2022

The Visual Arts Center of New Jersey (VACNJ) recently received multiple grant awards from several funders signifying VACNJ's continued commitment to empowering people to see, make, and learn about art. The grants awarded to the Art Center were:
---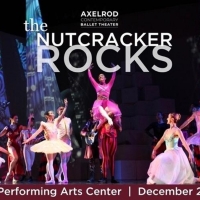 Josh Canfield Joins Axelrod Contemporary Ballet Theater's THE NUTCRACKER ROCKS Beginning On December 2, 2022

November 23, 2022

Josh Canfield, actor and former CBS Survivor contestant will reprise his role as Clara's eccentric rocker Uncle Drosselmeyer in Axelrod Contemporary Ballet Theater (AXCBT)'s THE NUTCRACKER ROCKS! Canfield has appeared on Broadway, Off-Broadway, and at A.R.T., in productions including the Tony Award-winning production of Natasha, Pierre, and the Great Comet of 1812, Doctor Zhivago and the touring Broadway production of Falsettos.
---