Thursday 5(+1): Six Gentlemen From the Nashville Premiere of THE BOYS IN THE BAND
It's the day of the show, y'all: The Nashville premiere of Mart Crowley's The Boys in the Band is tonight - at The Barbershop Theatre, 4003 Indiana Avenue in The Nations - and six of the actors portraying Crowley's now-iconic characters took time from tech week to answer questions about their processes and to offer their reasons for why you should come see the show.
Find out what they have to say in Thursday 5(+1)...then come see the show: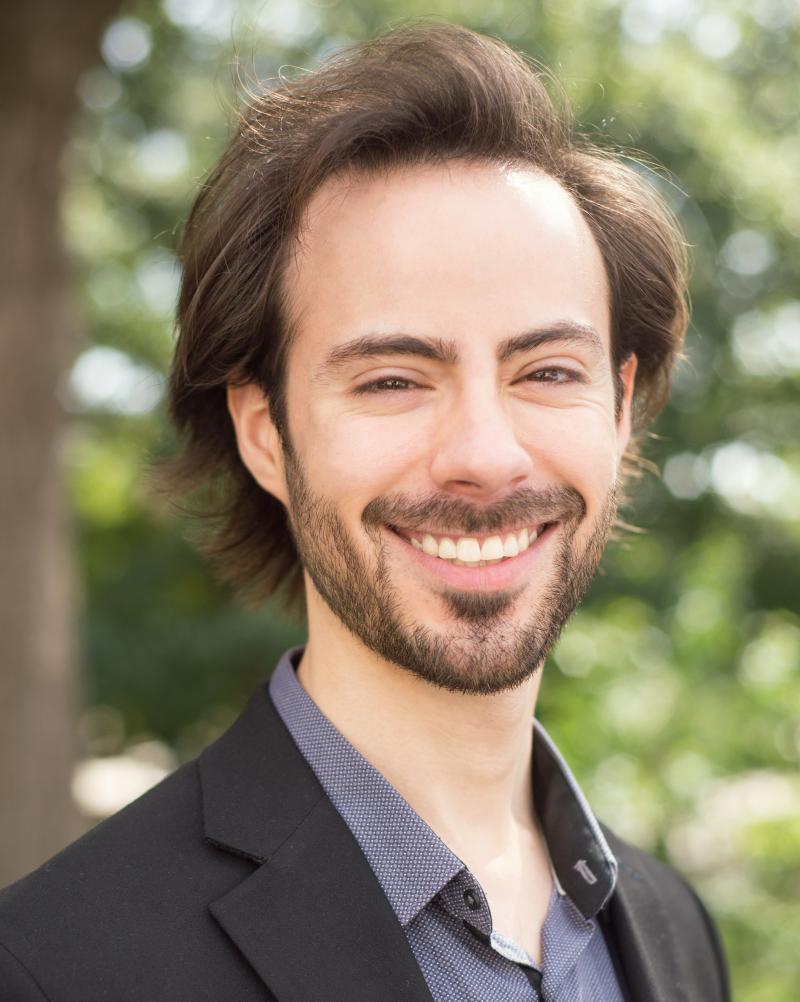 Joshua Alan Lindsay (Donald)
What was your first "live, onstage" taste of theater? I was in a little summer community acting troupe with my brother in elementary school. I changed my focus to music after that, first band, then voice and choir, and I wouldn't return to stage acting until college, singing in opera theatre at Austin Peay State University. My first legit play was God's Favorite at Towne Centre Theatre in 2013.
What is your favorite pre-show ritual? Silence is nice. Or the hand squeezing thing with everyone in a circle.
What's your most memorable "the show must go on" moment? I played Sir Marmaduke Poindextre in The Sorcerer at Austin Peay last year, and I remember going over the words in my head for the duet with Lady Sangazure right before going onstage and realizing that there was a line that I suddenly could not remember-one that I had NEVER had a problem with before. I searched around frantically for my score to look up what it was, but I couldn't find it in time before I had to go on. I tried to console myself with the idea that, in all likelihood, once I started singing the right words would come out automatically. This did not occur, and I found myself singing "blah blah blah" for a few seconds while Lady Sangazure did everything she could to prompt the right words out of me with increasingly obvious hand gestures.
It's not my proudest moment, but it is certainly the most memorable, in that it's the one that my anxious queer ass plays on loop in my head when I'm trying to fall asleep.
What's your dream role? My theatre knowledge is still pretty limited, but I'd love to play Lenny in Rumors someday. Sweeney Todd is another dream role of mine, but I worry I'm not imposing enough to be cast in that. In opera, Figaro in Le nozze di Figaro.
Who's your theatrical crush? Honestly, I don't really crush on people I've only seen onstage or onscreen and don't know personally. I'm also terrible at remembering who did what when.
Why should people come The Boys in the Band? This is the first role I've played where I'm not having to put the queer parts of me in a box backstage to reclaim afterwards. It's great letting those parts of me breathe through my character and not being constantly worried that I'm not being straight or masculine enough, which gives me a level of comfort on stage that I've never had before. I want people to see that.
Bryce Conner (Alan McCarthy)
What was your first "live, onstage" taste of theater? My first time onstage was landing the role of Tom Sawyer in Tom Sawyer: the Musical. It was a middle school production, I was terribly shy and introverted, and I think everyone was surprised I even auditioned, including myself. I sang "Happy Birthday" for my audition and learned a little choreography- and the next thing I know I was onstage. I haven't really stopped since.
What is your favorite pre-show ritual? A Diet Coke big as my leg, reading over my "trouble spots" in the show, and usually goofing off with castmates to ease nerves.
What's your most memorable "the show must go on" moment? Onstage at Chaffin's Barn, some audience members saw a snake crawling up the chair leg of an unaware patron. No one wanted to break character, or confront a snake, but a guy in the audience stood up walked right up to the stage and the lady watching the show, grabbed the snake right behind the head, it wrapped around his arm and he left to take it outside. There was applause from everyone and the show continued.
What's your dream role? I have several, but Billy Flynn in Chicago or Horton in Seuessical.
Who's your theatrical crush? Nick Adams. For obvious reasons, but also - he just seems like a really nice, talented fella!
Why should people come see The Boys in the Band? Shallow reason? I'm in it! Thoughtful reason? GLBT+ representation is certainly not readily available in productions in Nashville theatre. To have a gay director cast a mostly gay cast in a gay show is rare. The stories told in the show aren't ones that we see very often and it shows how much progress we have made, and still how much more there is to be made.
Russell Forbes (Emory)
What was your first "live, onstage" taste of theater? My first taste of theatre was a patriotic musical in the eigth grade called We the People.
What is your favorite pre-show ritual? I don't have a personal ritual, but I did enjoy before every show in The Little Mermaid, we all threw our hands together and yelled "Shark Bait ooh ha ha"
What's your most memorable "the show must go on" moment? In the middle of the bottle dance for Spamalot, my pants ripped on the inseam in the worst area possible, but I just kept on dancing.
What's your dream role? Mark in Rent.
Who's your theatrical crush? I can't say that I really have one.
Why should people come see your show? Because this show is so important. I feel it really gives outsiders a look at the struggles within the gay community and highlights that it's not always just the persecution from outside of it, but within the community as well. The problems the characters in this story face still resonate in our society today, and it's important to understand how difficult it can be.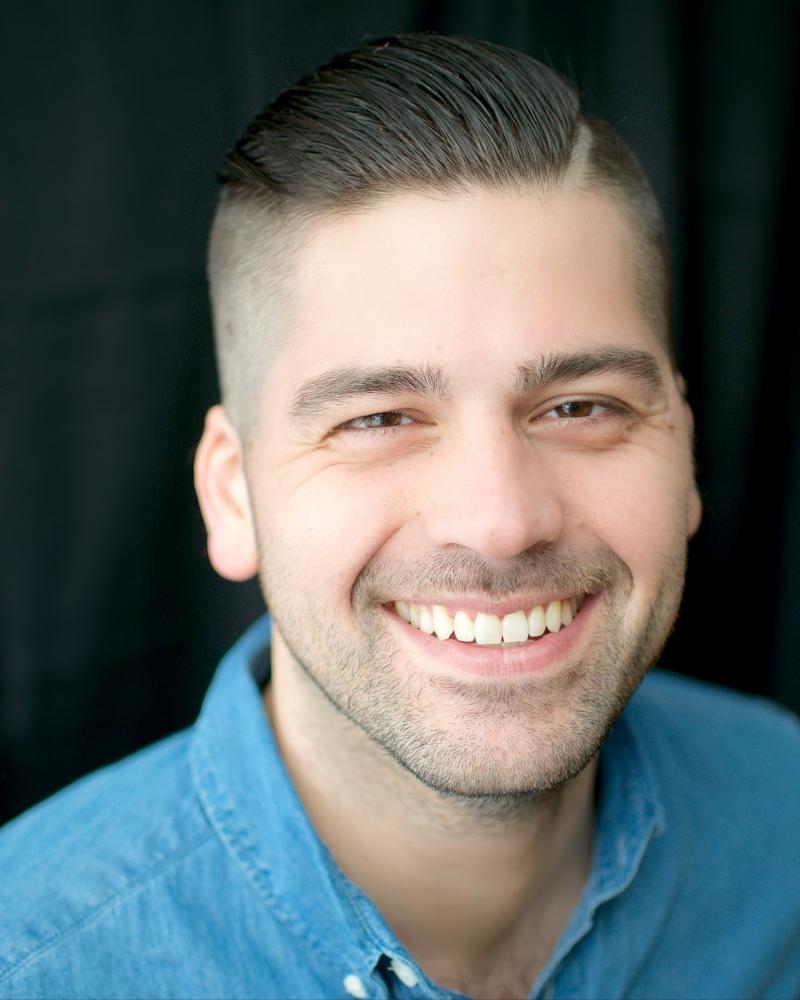 J. Robert Lindsey (Larry)
What was your first "live, onstage" taste of theater? As a child, I grew up doing a lot of plays in church - from nativity plays to Easter pageants to really weird ones about people going to hell. However, what I consider to be my first taste of theater was my fifth-grade school play. As a child, The Wizard of Oz was one of my favorite movies (no one's shocked...), and I dreamed of being the Scarecrow. I had a very special music teacher named Mrs. Coursey who I really bonded with during my elementary school years. She told me that if I would find a script, she would direct The Wizard of Oz. Of course, I did all of the research I could and found a children's theatre version of the show. And...I got to play the Scarecrow. That experience really began my theatrical journey and my love for the craft.
What is your favorite pre-show ritual? Before every show, I like to have 15-20 minutes of silent alone time backstage. Sometimes, that will be behind the curtain listening to the audience find their seats or just sitting my dressing room station. I will often meditate and think about the story I am getting ready to tell and the character I am about to portray. I will often use this time to do a mental walk-through of the show ahead as well as check my props before the show begins. Most of all, it's just really exciting to sit in my costume and experience the energy and buzz right before the show begins.
What's your most memorable "the show must go on" moment? I played Gaston in a production of Beauty and the Beast two summers ago. In one scene, Gaston is preparing to propose to Belle. He is supposed to knock on the door of Belle's cottage, and when Belle appears, the correct line is: "Belle, there isn't a girl in town who wouldn't love to be in your shoes." During one of the performances, Gaston said, "Giiiiiirl, there isn't a Belle in town who wouldn't love to be in your shoes." The actress playing Belle (the incomparable Jenna Pryor) and I locked eyes for about five seconds trying so hard not to laugh. Fortunately, that scene is incredibly goofy, so laughter is okay. Jenna exits before I do in that scene, but as soon as I walked offstage, we both collapsed into floor of the green room and laughed until we cried. Gaston was apparently feeling very sassy that night.
What's your dream role? I would love to play the following roles within the next 3-5 years: Brad in The Rocky Horror Show; The Baker in Into The Woods; and Lumiere in Beauty and the Beast.
Who's your theatrical crush? Cheyenne Jackson - hands down.
Why should people come see The Boys in the Band? People should come see "The Boys In The Band" because it captures a lot of truths about what it's like being gay. From an outsider's perspective, this play may seem campy or just really funny at times, but there are also really special moments when you see heartbreak, empathy, and friendship. Anyone who has ever been considered "different" knows what it's like to find people who are similar to you and subsequently form a bond. The characters in this show aren't perfect and their relationships with one another certainly aren't either, however, there is a true sense of connection between them. It doesn't matter who you are, who you love, what color your skin is, who you do or don't pray to - we all want to find people with whom we can connect. This show beautifully highlights what it's like to be connected to people who understand you.
Bradley Moore (Michael)
What was your first "live, onstage" taste of theater? I played Michael in Peter Pan when I was 5. And yes, we flew. I was hooked.
What is your favorite pre-show ritual? Nothing super crazy or fun. I like to have some coffee, relax backstage in the dressing room or green, and then make sure I pee when five minutes is called.
What's your most memorable "the show must go on" moment? Probably stepping into a role 10 minutes before curtain. It was last summer at Chaffin's Barn. The actor who played "Eddie" in Sister Act confused our showtimes and didn't show up for a performance. Since I directed the show, I was sort of the only option we had. We pulled a costume, I got dressed, and hit the stage. I had a script backstage and memorized my lines scene to scene, right before I went on. It was a terrifying out-of-body experience, but also kind of amazing. It was a role that I would never get to play otherwise, so naturally, I loved everything about it. The show was completely sold out so the show must go on!
What's your dream role? Che in Evita
Who's your theatrical crush? Viola Davis, Laurie Metcalfe and Laura Linney.
Why should people come see The Boys in the Band? It's a beautiful, dark, twisted, and funny piece of theatre. It is amazing to see how far we have come in 50 years, but also how far we still have to go. And because Jef Ellis directed it and he will hate you forever if you don't attend.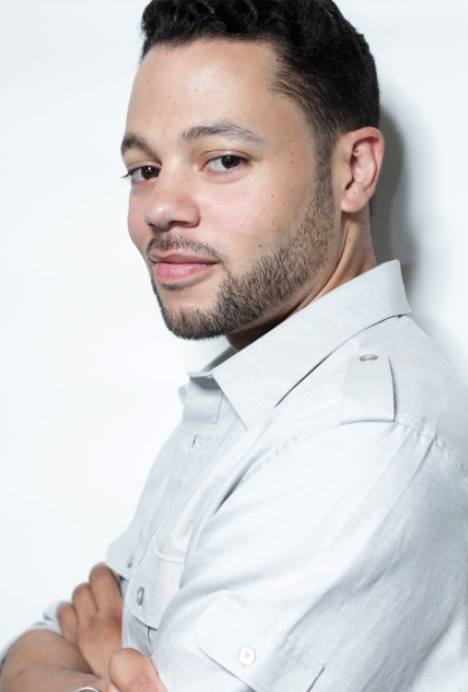 Patriq James (Bernard)
What was your first "live, onstage" taste of theater? My first live, on stage taste of theatre was: Oklahoma (fourth grade).
What is your favorite pre-show ritual? Passing the energy through the hand squeezes in a circle with the cast, a few minutes of alone time and candy.
What's your most memorable "the show must go on" moment? I was doing Ain't Misbehavin' at Fisk University and I came backstage for my gun in the next quick moment. I'm looking like crazy backstage for it. I had to rush onstage and used my hand as a gun. We found out the prop master was playing with it. There was a time when I was a dancer in NY. This was my first lead in a major work at a major event with Forces of Nature Dance Theatre Company and I had done everything right to ensure my success... or so I thought. I was rehearsing on stage, stretching and everything and then 20 minutes before stage I realized I'd forgotten the shorts of my costume. I went on stage and danced in an Indian cloth-a panel in the front and the back - and a dance belt at Brooklyn Academy Of Music with reviewers and dancers/choreographers from around the world. Yeah. My first two moves were basically flashes. I heard the packed audience take a breath with each step. The show went on.
What's your dream role? I think I played it...in my recent one-man show La Bella Noir Noir, as myself. Others would be: Seymour in Little Shop of Horrors, anyone in the off-Broadway show De La Guarda and a visually stunning hip-hop-ish Pippin.
Who's your theatrical crush? Leslie Odom (Hamilton) and Lupita N'yongo (Eclipsed)
Why should people come see The Boys in the Band? People should come see The Boys in the Band to have a good messy theatrical experience and literally be flies on the wall witnessing how familiarity breeds contempt.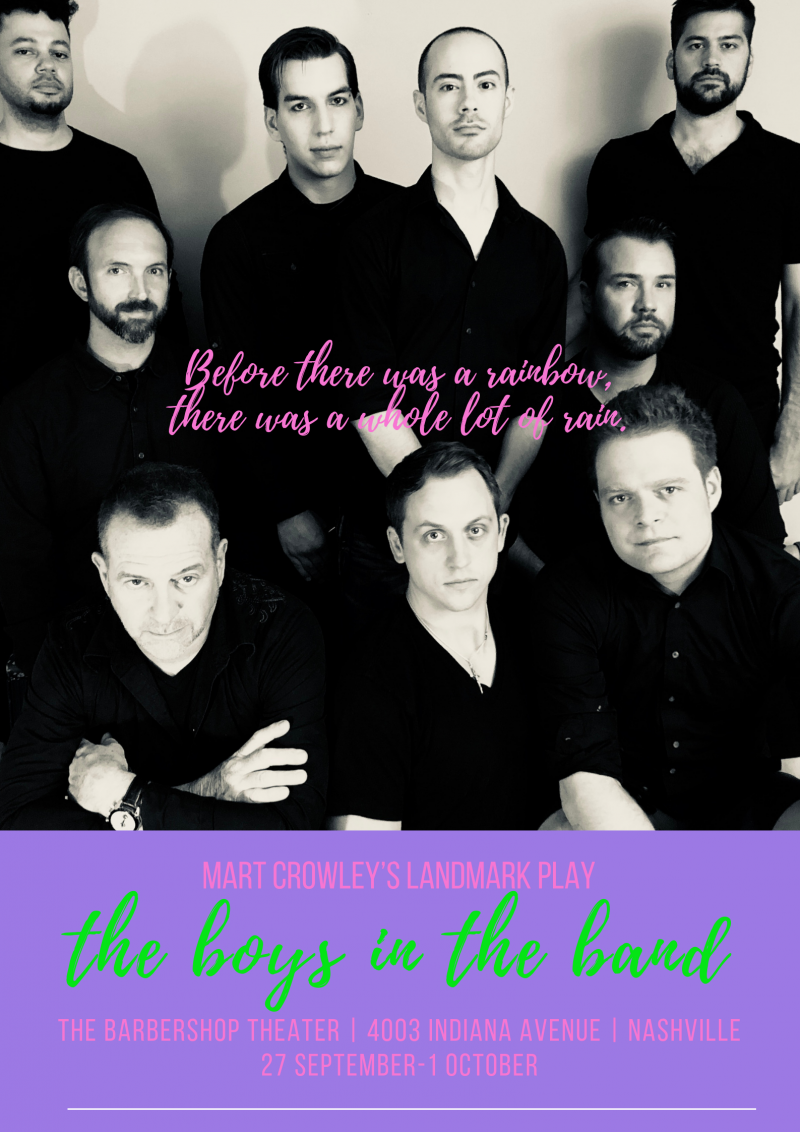 About The Boys in the Band
Nine Nashville area actors have been cast in the upcoming production of Mart Crowley's The Boys in the Band, which will play six performances at The Barbershop Theatre, 4003 Indiana Avenue, in a production helmed by veteran director Jeffrey Ellis, who is known throughout Tennessee as a leading theater journalist and critic.
The Boys in the Band, which recently closed its acclaimed revival production on Broadway, was first produced off-Broadway in 1968, thus making this year the play's 50th anniversary. Ellis is producing The Boys in the Band under the aegis of his eponymous Jeffrey Ellis Presents Production Company, which is also responsible for The First Night Honors and Midwinter's First Night.
Bryce Conner, Russell Forbes, Brad Hunter, Patriq James, Macon Kimbrough, Joshua Alan Lindsay, J. Robert Lindsey, Bradley Moore and Jon Rogers star in producer/director Ellis' staging of the iconic play. Sara Kistner is production stage manager, with Dan Hayes as production designer and Andie Sanders as associate producer. Tosha Pendergrast will choreograph the "Heat Wave" number in the show.
Ellis plans "an immersive production" of Crowley's iconic play about a group of gay men in New York City gathered to celebrate the birthday of one of the characters. The play is considered "groundbreaking" for its treatment and portrayal of gay life in the late 1960s. Described as a "true theatrical game changer," The Boys in the Band "helped spark a revolution by putting the lives of gay men at center stage - unapologetically and without judgment - in a world that was not yet willing to full accept them."
The Nashville premiere of The Boys in the Band will be presented in six performances September 27-October 1, with performances on Thursday, Friday, Saturday, Sunday and Monday evenings at 7:30 p.m., with a 2:30 matinee on Saturday, September 29, at The Barbershop Theatre.
Bryce Conner (Alan McCarthy), a graduate of Austin Peay State University, is thrilled to be back onstage with such talented folks! Some favorite roles include the Leading Player (Pippin), Orin Scrivello, D.D.S (Little Shop of Horrors), Danny Zuko (Grease), Dewey Jr. (Southern Fried Funeral), Black Fox (Bloody Bloody Andrew Jackson), and Starbuck (The Rainmaker). Bryce is proud to have worked with the Nashville Children's Theatre, Street Theatre Company, People's Branch Theatre, The Renaissance Center, Chaffin's Barn, Boiler Room Theatre, and the Elpse Festival in Lennestadt, Germany.
Russell Forbes (Emory) is ecstatic to be a part of this fabulous production. He has recently gotten back involved in theatre after a ten-year hiatus performing in Memphis (Buck Wiley/Martin Holton/Ensemble), The Little Mermaid (Flotsam), Spamalot (Prince Herbert) and Hairspray (IQ) all at the Center for the Arts in Murfreesboro. He has been involved in film and acting for several years now having featured spots on Nashville, working on many short films, and helping out in educational programs. He got his bachelor's degree in Film/Video production from MTSU where he was also involved in the MTSU dance theatre company. Other theatre shows done in the past include West Side Story (Chino), Aladdin (Genie), and Damn Yankees (Lynch).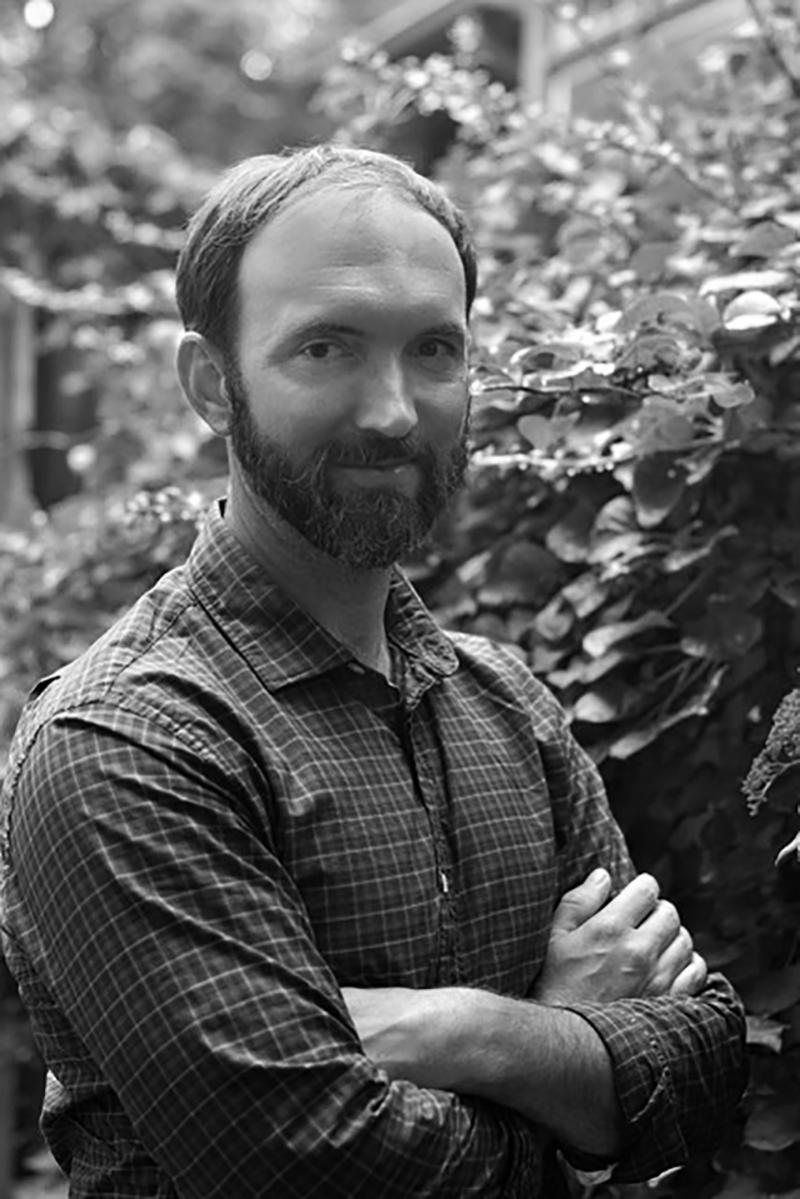 Brad Hunter (Hank) moved to Nashville from Los Angeles in 2005 to be closer to family and has really loved living here. Originally from Mobile, Alabama, he works freelance in marketing, research and the food photography world. Like Hank, he plays a lot of tennis. A lot. Brad has two nieces who make him happy to be an uncle. A theatre major at Auburn University - #wareagle - and some of his favorite experiences were performances in A Raisin in the Sun, A Tuna Christmas and For Whom the Southern Belle Tolls. This show is his return to the stage after a many year hiatus and he is super excited to be a part of this important play in LGBTQIA history. Thanks, Jef and Adam, for telling me about the audition.
Patriq James (Bernard) has a bio...like to hear it? Here goes: He's a Nashvillian. He danced six years with Forces of Nature Dance Theatre Company (Harlem, New York); Presidential Vocal Scholar at Elmhurst College; sang background vocals for Carrie Underwood, Wynonna and Marcus Hummon. He also attended Fisk and Vanderbilt Universities. This year, Patriq's film team won a NAFCA award (African Oscar) for In The Spotlight. He recently debuted his one-man show La Bella Noir Noir, an avant garde poetic journey through the importance of darkness. You can see him in the feature film titled Day 7, in Godspell at Lipscomb University Theatre and Wellesley Girls at Belmont Little Theatre. Honored to share the stage with this cast directed by the Jef Ellis. Art is the cure.
Macon Kimbrough (Harold) is thrilled to have yet another bucket list role in Boys. Some of his favorite roles include Mr. Bumble in Oliver!, Mr. Ismay in Titanic: The Musical, and Wilbur in Hairspray for Circle Players, Wardell in Sordid Lives, Brian in The Shadow Box, and Roy Cohn in Angels in America: Perestroika for ACT 1, Mr. McAfee in Bye, Bye Birdie, Paul in Kiss Me, Kate, and Oscar in Sweet Charity at The Keeton. When not drilling lines into his head, Macon paints decorative finishes and has worked in the homes of folks like Ashley Judd, Kid Rock and Taylor Swift. Many thanks to Jef for this opportunity.
Joshua Alan Lindsay (Donald) Nashville native Joshua Alan Lindsay is an operatic baritone and stage actor. He most recently played the role of Judge Turpin in Sweeney Todd as part of the Hawaii Performing Arts Festival's 2018 season. Recent opera credits include the Bonze in Madama Butterfly, Escamillo in Carmen, Sir Marmaduke Pointdextre in Gilbert and Sullivan's The Sorcerer, the dual roles of Keith and the Father in Lee Hoiby's This is the Rill Speaking, and Tobia Mill in Rossini's La cambiale di matrimonio. As a vocalist, he has taken part in young artist programs and festivals in Waimea, Hawaii; Rock Hill, South Carolina; Atlanta, Georgia; and Oberaudorf, Germany. He has sung in multiple productions with the Nashville Opera Ensemble and in concert as soloist with the Nashville Symphony Orchestra and the Nashville Philharmonic Orchestra. Lindsay is in the process of expanding his repertoire into the world of theatre, most recently playing the role of Algernon in The Importance of Being Earnest.
J. Robert Lindsey (Larry) is no stranger to the theatre. Having been on the stage ever since he played the Scarecrow in his fifth grade production of The Wizard Of Oz, he has been hooked ever since. Currently, J. Robert serves as the Dean of Culture at East End Prep in Nashville, Tennessee. Before pursuing a teaching career in Nashville, J. Robert performed for Disney Cruise Line getting the chance to travel throughout the Caribbean, South America, and Alaska. As a performer, J. Robert has performed with several theatre companies throughout the region. Favorite roles include: Gaston (Disney's Beauty and the Beast), Fredrick Fellowes (Noises Off), Curly (Rodgers and Hammerstein's Oklahoma!), and Mungojerrie (Cats). In addition to being a performer, J. Robert has served as a teaching artist and children's theatre director. He would like to thank all of his family and friends for their support and encouragement.
Bradley Moore (Michael) has acted in or directed over 150 productions in the last 30 years. Credits include: Willy Wonka in Willy Wonka: The Musical, Mike in A Chorus Line, Simon in Lilies, Louis in Angels in America: Millennium Approaches, David in Unidentified Human Remains and the True Nature of Love, and Mason Marzac in Take Me Out. In the past year, Bradley has directed Sister Act, Freaky Friday and Mamma Mia, for which he won the First Night Award for Best Director of a Musical. He is beyond excited to be a part of this thought-provoking production. Big thanks to Jef for this incredible opportunity and believing in him.
Jon Rogers (Cowboy) is a graduate of Western Kentucky University. Recently, Jon was in Radical Arts' production of Down the Rabbit Hole. Jon loves his partner, Megan, his kittens, Smoke and Ash, and his step-kitty, Vladimir.
Sara Kistner (production stage manager) most recently was production stage manager ACT 1's production of The Little Foxes, directed by Jeffrey Ellis. Sara has been the assistant to the technical director at Equity Theatre Cape May Stage, in Cape May, New Jersey. She also stage managed performer Sandra Reaves Phillips in her one-woman cabaret Me, Myself and You, part of the Monday night music series at Cape May Stage. Sara was last employed at the Firehouse Stage in Johnson City, New York, as box office manager, volunteer coordinator and technical crew. Sara is grateful for the many opportunities that the Nashville theater community has to offer and is ecstatic to be stage managing The Boys in the Band. Sara was graduated from Elmira College with a bachelor's degree in theater, and was trained and educated by professor John Kelly. Sara's education consisted of performance in musical theatre, stage-movement, Meisner, Chekhov and Stanislavski methods and styles, as well as production management and theater administration.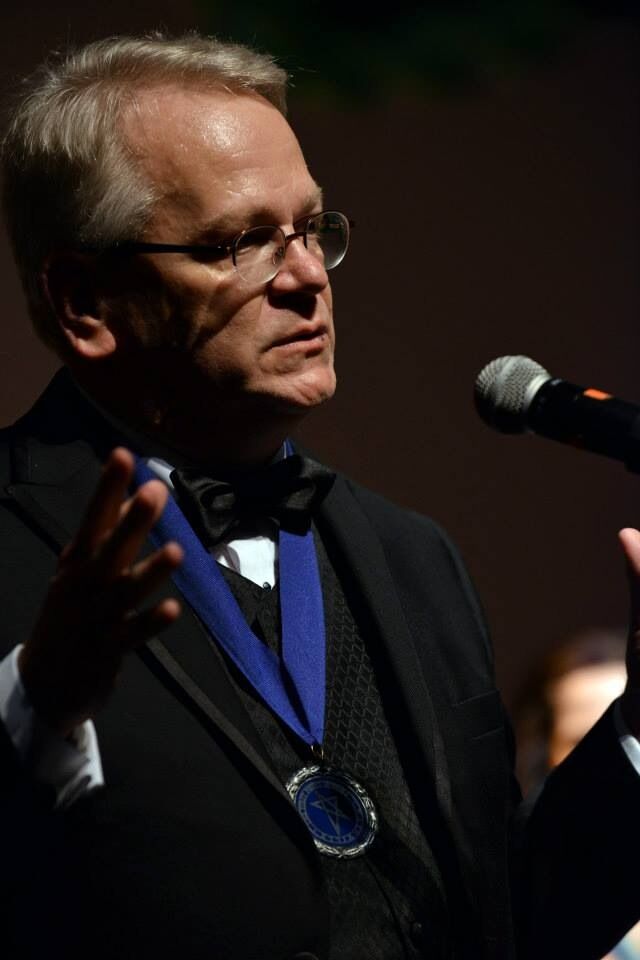 Jeffrey Ellis (director and producer) is senior contributing editor for BroadwayWorld.com and is a Nashville-based writer, editor and critic. He has covered the performing arts in Tennessee for more than 40 years. Ellis is the co-founder, with his late partner Stuart Bivin, and editor/publisher of Query, Tennessee's Lesbian and Gay Newsweekly (1988-2005), the first weekly newspaper in the Volunteer State to focus on the GLBTQIA community, and he was a member of the board of directors of the National Gay and Lesbian Press Association. He is the recipient of the Tennessee Theatre Association's Distinguished Service Award for his coverage of theatre in the Volunteer State and was the founding editor/publisher of Stages, the Tennessee Onstage Monthly. He is a past fellow of the National Critics Institute at the Eugene O'Neill Theatre Center and is the founder/executive producer of The First Night Honors, which honor outstanding theater artists in Tennessee in recognition of their lifetime achievements and includes The First Night Star Awards and the Most Promising Actors. For Circle Players, Ellis (a former president of the company's board of directors) directed the Nashville premieres of La Cage Aux Folles, The Last Night of Ballyhoo and An American Daughter, as well as award-winning productions of Damn Yankees, Gypsy and The Rocky Horror Show and William Inge's Picnic. Ellis directed Company for ACT 1 and was honored by The Tennessean as best director of a musical for both Company and Rocky Horror in the same year. In 2015, Ellis directed Jason Robert Brown's The Last Five Years for VWA Theatricals at The Darkhorse Theater. For The Larry Keeton Theatre in Donelson, Ellis has directed The Miss Firecracker Contest, Cabaret, My Fair Lady, Daddy's Dyin'...Who's Got the Will?, South Pacific and The Winter Wonderettes. In 2018, he directed a critically acclaimed production of The Little Foxes for ACT 1 and in 2019, he will be directing Singin' in the Rain for Arts Center of Cannon County, The Wizard of Oz for The Larry Keeton Theatre, The Secret Garden for Center for the Arts in Murfreesboro, as well as Terrence McNally's Mothers and Sons for his eponymous Production Company.
Jeffrey Ellis is a Nashville-based writer, editor and critic, who's been covering the performing arts in Tennessee for more than 35 years. In 1989, Ellis (read more...)