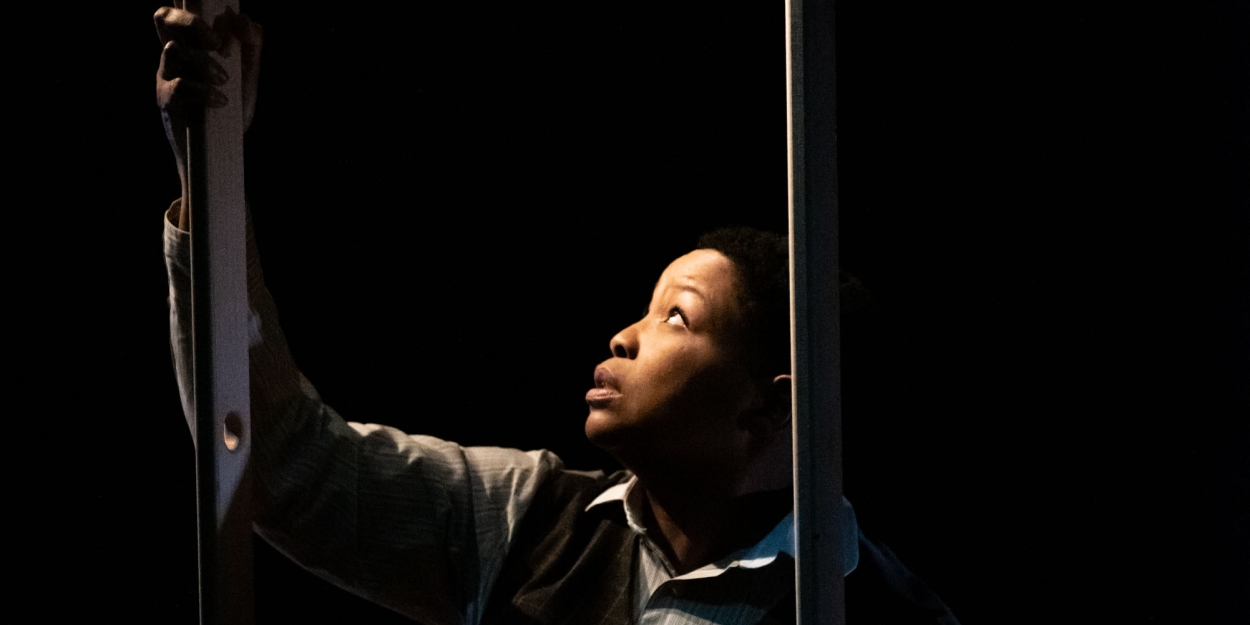 Review: THE BULL-JEAN STORIES at Pillsbury House + Theatre
This production runs now through February 5th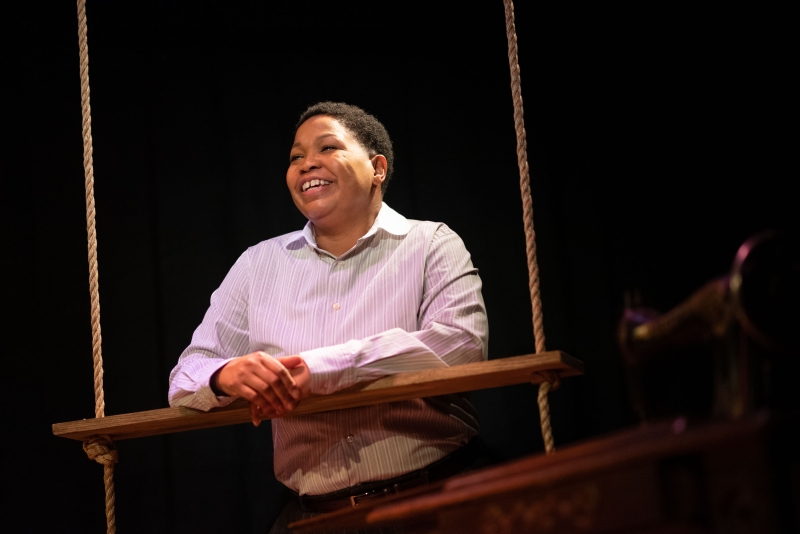 Pillsbury House + Theatre is thrilled to announce the bull-jean stories, the first show of the 2023 season, performing now through February 5, 2023. Continuing a series of Windham-Campbell prize winner Sharon Bridgforth's work at PH+T, the bull-jean stories stars Ivey award winner and PH+T
Resident Teaching Artist Aimee K. Bryant as she embodies a variety of characters that invite audiences to travelthrough the warm, hilarious, and poetic world of Bridgforth's woman-loving-woman bull-dog-jean. Celebrating African-American herstory, survival, healing, and sapphic love, the bull-jean stories navigates tales of grief whilechronicling the course of love returning again and again.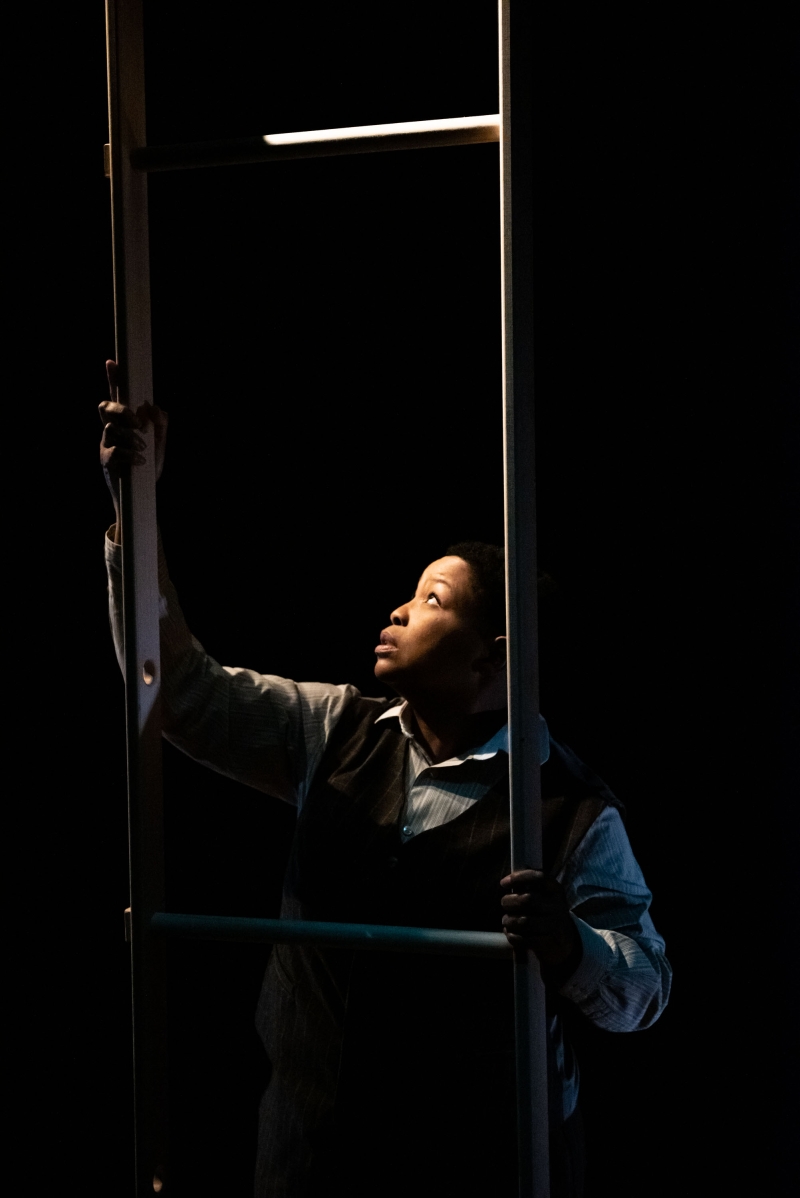 The set gave you the feel that you were in the 20th century south with a few different scenes in the intimate theater space. The use of the wooden rocking chair, ladder, and swing added to the effect and fit well with the storytelling.
This production was only one hour but it was a powerful hour of storytelling by Aimee K. Bryant took us through a journey in the 20th century of a southern black lesbian woman. It was powerful and I could've listened to more. It was poetic, emotional, charming, and funny. Aimee did a marvelous job and had singing moments throughout the story; her singing voice was so impressive! I would highly recommend seeing this production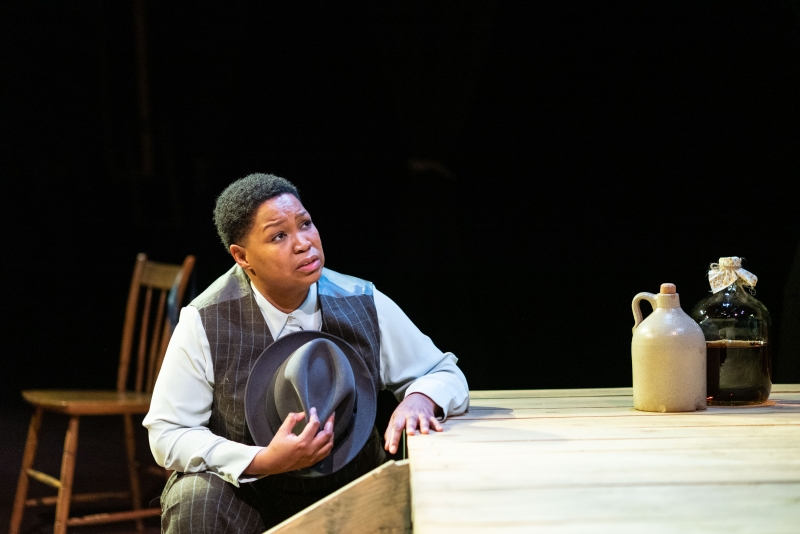 For more tickets and show information, please click the ticket link button below.
Photos by Bruce Silcox