Review: HELLO DOLLY at Theater Latte Da
this production runs now through March 19th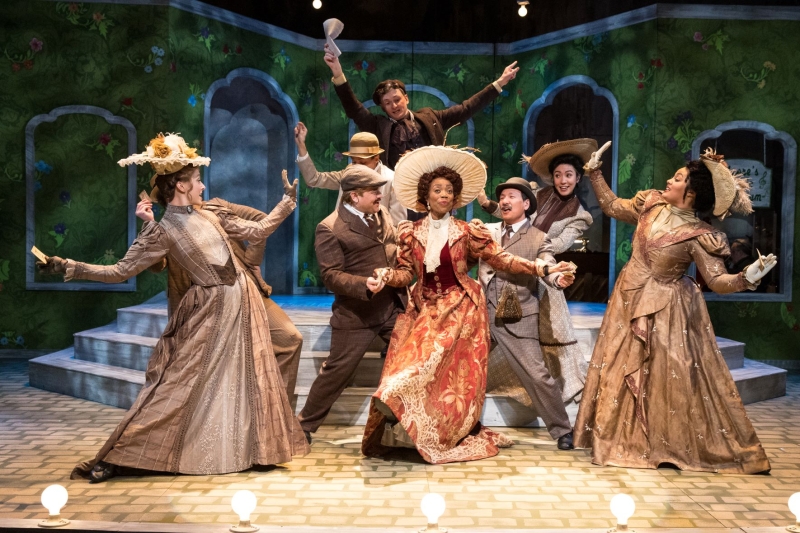 Book by Michael Stewart
Music & Lyrics by Jerry Herman
Based on the play The Matchmaker by Thornton Wilder
Original Production Directed and Choreographed by Gower Champion Produced for the Broadway stage by David Merrick and Champion Five, Inc.
Directed & Choreographed by Kelli Foster Warder
Music Direction by Sanford Moore
Featuring China Brickey, Anna Hashizume, Jordan M. Leggett, Brian Kim McCormick, Riley McNutt, T. Mychael Rambo, Janely Rodriguez, Reed Sigmund, Elly Stahlke, Regina Marie Williams, and Sally Wingert

Business woman and matchmaker extraordinaire Dolly Levi is determined to make everyone's lives richer and happier - including her own! Regina Marie Williams stars as Dolly in Kelli Foster Warder's bold new production of this beloved musical comedy, featuring some of American musical theater's most memorable songs including "Before the Parade Passes By," "Put on Your Sunday Clothes," "Ribbons Down My Back," and "Hello, Dolly!"
It was a joy to see this production of Hello Dolly by Theater Latte da. I am always amazed how they have taken productions typically with large cast and chorus and condense the size down for the intimate space. The set was nice and had converted to many different scene elements, the shop, restaurant, etc. The costumes were intricate and beautiful, they were timeless and the choreography and direction worked as there were times when cast would go out in the audience. It made us as audience members feel like we were in the scenes.
The talent of the cast was wonderful. I enjoyed seeing these characters played by BIPOC individuals. Regina Marie Williams (Dolly Levi) was outstanding. She just has this presence where she is commanding and striking and you can hear all of her dialogue clearly. Brian Kim McCormick (Barnaby) and Reed Sigmund (Cornelius) were an excellent team and played off each other well. China Brickey (Irene) and Anne Hashizume (Minnie) were wonderful. Sally Wingart (featured roles) was impressive in the multiple roles she played and the ensemble were wonderful in the servants dance in the restaurant scene. The entire cast was just stellar!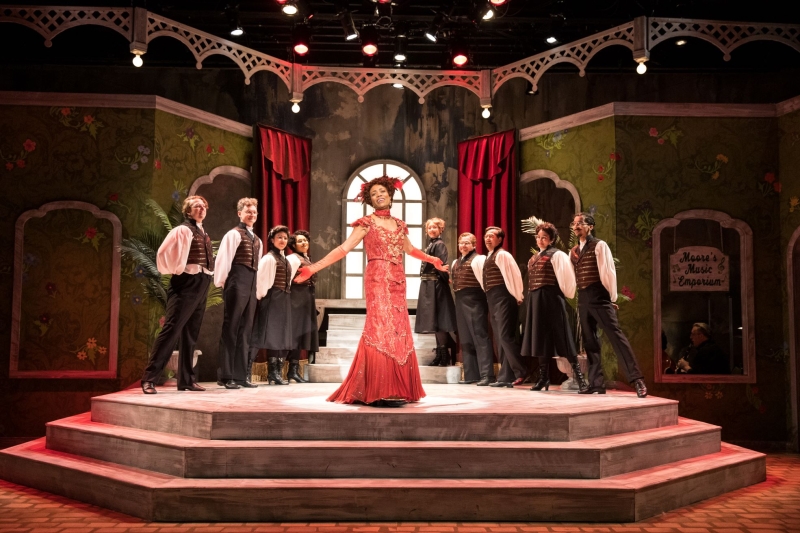 I would recommend seeing Hello Dolly at Theater Latte Da! It's wonderful production!
All photos by Dan Norman