Flint Community Players To Premier Gender-Swapped Production Of C.B. Gilford's WHO DUNIT
The play tells the story of Alexandria Arlington, a famous mystery writer who is murdered, goes to Heaven and discovers that not even St. Michaela knows who murdered her!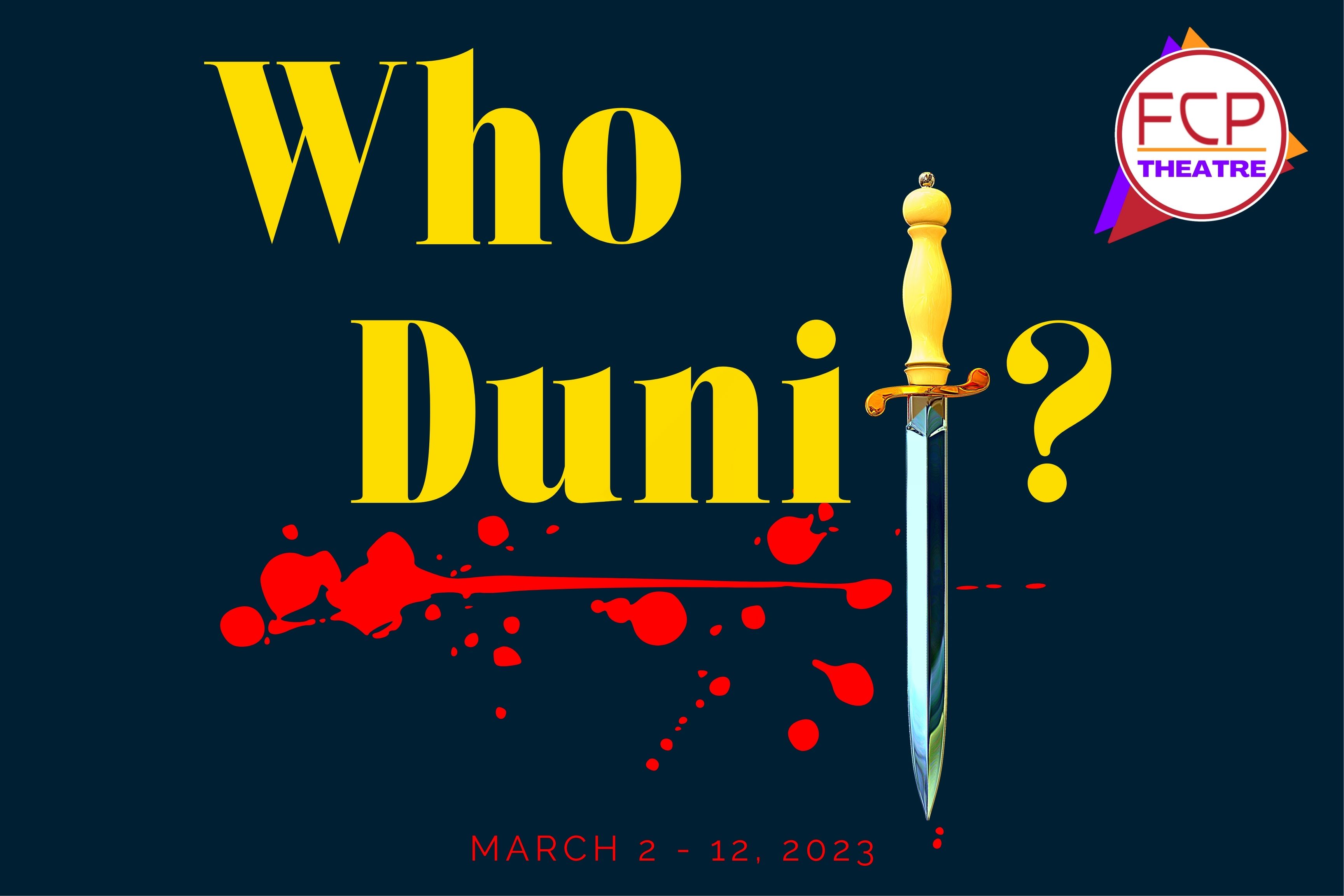 Flint Community Players, the longest running community theatre in the Genesee County Michigan area, is about to premier a brand new Gender-Swapped version of C. B. Gilford's classic murder mystery "WHO DUNIT?"
With permission from Concord Theatricals, Flint Community Players and director Dominique Eisengrueber-Hinde were given permission to gender-swap the entire cast of this classic murder mystery.
The play tells the story of Alexandria Arlington, a famous mystery writer who is murdered, goes to Heaven and discovers that not even St. Michaela knows who murdered her! There's only one answer to this dilemma and one solution to allow Alexandria to rest in peace: Saint Michaela sends her back to earth to relive the past twenty-four hours of her life in order to solve the murder before it is committed! But when Alexandria returns to Earth and begins to relive her last twenty-four hours, she comes to a frightful conclusion. Everyone in her life has a reason to want to murder her!
Who Dunit is a classic murder mystery that puts a fun twist on the genre. It first ran as a short story in Ellery Queen's Mystery Magazine, and was later a hit on "Alfred Hitchcock Presents," translated into a dozen foreign languages, reprinted in several anthologies.
Director Eisengrueber-Hinde says that this is an excellent opportunity for representation in a genre dominated by strong male characters. "I wanted to showcase the really great talent the women of Flint, Michigan have of course. But I also wanted people to be able to take a step back and realize, this genre is dominated primarily by male characters. The women are relegated to parts like the girlfriend, the ditzy comedic relief, the maid, and things like that. This change lets the girls have a chance to shine as leading detectives, comedically charged characters, strong stoic heroes, right-hand women solving the crimes, and even more parts they might not get to be a part of in most murder mysteries. But its not just all for the women, our male identifying actors have been having a blast playing parts they never get the chance to! For instance, Gender-Swapping the young love interest has brought a fun new energy, and the actor portraying Vinny Odell has even found some great beats that come from these gender-swapped changes! This team and the theatre have all been really supportive of the changes, and I am so happy Concord let us do this."
Flint Community Players is very excited for this Gender-Swapped adaption to hit the stage this March, where it will be a part of their 94th season. "It is a fantastic opportunity for FCP. We wanted our current 94th season to feature some awesome role opportunities for the female-identifying actresses in the area. When Dominique brought this idea to us, I knew it would fit perfectly into the season, and would be a fantastic way to help us celebrate 94 incredible seasons of theatre in Flint! I think that audiences are going to enjoy the Gender-Swapped nature of the show, and I hope that this might help open the door for more Gender-Swapped show opportunities in the future."
Performance Dates:
WEEKEND #1: March 2, 3, 4, 5.
WEEKEND #2: March 10, 11, 12.
Tickets are $15. You can get your tickets by calling the box office or visiting the website.