Miami City Ballet Announces Spring Season
Learn more about the performance lineup here!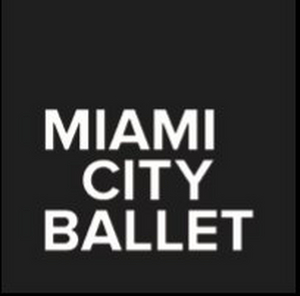 Under the steadfast artistic direction of Lourdes Lopez, Miami City Ballet (MCB) concludes its 37th season of dance with three distinct programs over the course of Winter and Spring 2023. Firmly making its mark as one of the country's premier dance companies, MCB also welcomes new Executive Director Juan José Escalante into the fold as they embark on an ever-ambitious spring season that includes three world premieres from as many noteworthy choreographers, including choreographic stars Amy Hall Garner and Pontus Lindberg, works from greats George Balanchine and Jerome Robbins, and the addition of the company's first Martha Graham work to its repertoire.
Additionally, the company will present free performances throughout South Florida of a second Amy Hall Garner work, Rita Finds Home, a family-friendly collaboration with the Joffrey Ballet. The annual MCB Gala, hosted by "So You Think You Can Dance" Executive Producer Nigel Lythgoe and celebrating Lourdes Lopez's decade of accomplishments with MCB, will feature excerpts from Robbins' glorious West Side Story Suite on Thursday, March 30. For more information, please visit www.miamicityballet.org.
The culmination of a hallmark year of bold dance innovation and honoring the vast history of the art form, Miami City Ballet is poised to deliver program after program of dance at the highest level throughout South Florida. Tickets, starting at $30, are available online miamicityballet.org/subscriptions or by phone at 305.929.7010 or toll-free at 877.929.7010.
Current Executive Director of National Dance Institute Juan José Escalante makes a Miami homecoming as he steps into the role of Miami City Ballet's Executive Director this spring. Not only does Mr. Escalante have a history with the company-having worked with MCB early in his career, during its formative years-but also brings more than 30 years of artistic leadership to help guide Miami City Ballet further along its meteoric path to success. In addition to his tenure as Executive Director for José Limón Dance Company in New York City, he has previously served in the same position for two other Florida-based companies: Ballet Florida and Orlando Ballet.
"I am beyond grateful to return to the place where it all started," says Escalante. "South Florida has always embraced me with open arms, and to help usher in even more artistic achievements for the incomparable Miami City Ballet is an opportunity I couldn't pass up."
With the start of Escalante's tenure, MCB kicks off a spring itinerary filled to the brim with exciting new works-both world premieres and new to the company's repertoire-as well as sure-fire hits from some of the world's greatest dancemakers. February and March see the company perform its first-ever Martha Graham work, the joyous Diversion of Angels, as part of a mixed bill entitled Modern Masters. The evening will also include José Limón's pivotal The Moor's Pavane, based on Shakespeare's Othello, as well as world premiere works from two of the dance world's most inventive choreographers: Resplendent Fantasy by Black American choreographer Amy Hall Garner, and Petrichor by in-demand Swedish dancemaker Pontus Lindberg.
April's action-packed triple bill, Fresh & Fierce, is for the fashion lovers, musical theatre fans, and dance aficionados alike. Jerome Robbins' West Side Story Suite brings the magic of the classic musical to the concert dance stage, while Balanchine's Divertimento No 15, set to Mozart's eponymous music, will dazzle audiences. The stunning program is rounded out by Sentimento, a new commission by Miami City Ballet School alum Durante Verzola, set to music by Ernesto Lecuona with costumes designed by fashion icon Esteban Cortázar.
The season concludes in May with a double dose of more Balanchine and Robbins in a program entitled Entradas, this time featuring Robbins' famed Afternoon of a Faun and the company premiere of his Greek-inspired work Antique Epigraphs. The pair of Balanchine pieces, Symphony in Three Movements and Square Dance, perfectly demonstrate the company's artistic prowess and see them finish the season with the technical attack and fiery spirit for which they are known.