Mickey and Minnie Are Coming to Overture Center in DISNEY JUNIOR LIVE ON TOUR: COSTUME PALOOZA
The event is on Friday, Sept. 30 at 6 p.m.
Dress up and join the party with "Disney Junior Live On Tour: Costume Palooza" coming to Overture Center on Friday, Sept. 30 at 6 p.m. Tickets ($28-$58) are available at overture.org.
The 80-city "Disney Junior Live On Tour: Costume Palooza" national tour, geared toward Disney Junior's most beloved super fans, offers an immersive, interactive concert experience that includes singing, dancing, 3D special effects and acrobatics with cirque-level performances, including incredible trampoline routines from renowned acrobatic director John Brady.
In addition to fan-favorites Mickey, Minnie, Goofy, Doc McStuffins, and the Puppy Dog Pals, the all-new show incorporates Alice from "Alice's Wonderland Bakery" and Bo from "Firebuds" as well as characters from Disney Junior's hit series "Marvel's Spidey and his Amazing Friends," with Team Spidey also making their official debut on the tour. Lastly, the show features songs from several popular Disney Junior series and the new original song "Green Gobby Party," written by "Marvel's Spidey and his Amazing Friends" composer/songwriter Patrick Stump (Fall Out Boy).
"Green Gobby Party" and the full playlist from "Disney Junior Live On Tour: Costume Palooza" can be found here.
For additional information about the tour schedule and tickets, visit www.disneyjuniortour.com.
More Hot Stories For You
Overture's 'Kids In The Rotunda' Presents Three Action-Packed December Shows

November 28, 2022

Kids in the Rotunda, Madison's favorite family-friendly Saturday arts performance series, presents three fun-filled Saturdays of action-packed performances on Overture Center's Rotunda stage in December. Three popular artists and groups return this month: Stuart Stotts, Handphibians and David Landau.
---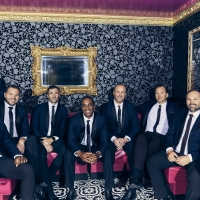 Straight No Chaser to Bring 25th Anniversary Tour to Overture Center in December

November 23, 2022

The a cappella group Straight No Chaser, from Indiana University in Bloomington, Ind., is touring in celebration of their 25th anniversary with a stop at Overture Center on Wednesday, Dec. 7 at 7:30 p.m. in Overture Hall.
---
Players Have A Chance To Win Fantastic Prizes At WHEEL OF FORTUNE LIVE, December 6

November 22, 2022

Wheel of Fortune LIVE!, an all-new theatrical experience, is touring across North America and will stop in Madison at Overture Center on Tuesday, Dec. 6 at 7:30 p.m. with host Mark L. Walberg.
---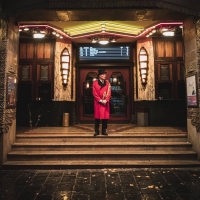 THE MAGNANIMOUS LOVER & THE CRITICS to Debut In Wisconsin This Month at Falconbridge Players

November 16, 2022

Two classic plays by a key figure of the Irish literary renaissance of the early 20th century make their Wisconsin debut when Falconbridge Players presents Critics and Lovers on November 29th at Arts + Literature Laboratory in Madison.
---
Joe Gatto NIGHT OF COMEDY Tour To Stop At Overture Center In March

November 15, 2022

Joe Gatto has announced dates for his ongoing Joe Gatto's Night of Comedy tour. The comedian and television personality's live shows are scheduled for the spring of 2023, with a stop at Overture Center on Saturday, March 11 at 7:30 p.m. in Overture Hall.
---