BWW Review: CONSTELLATIONS Brings Brilliant Chaos to the Wisconsin Union Theater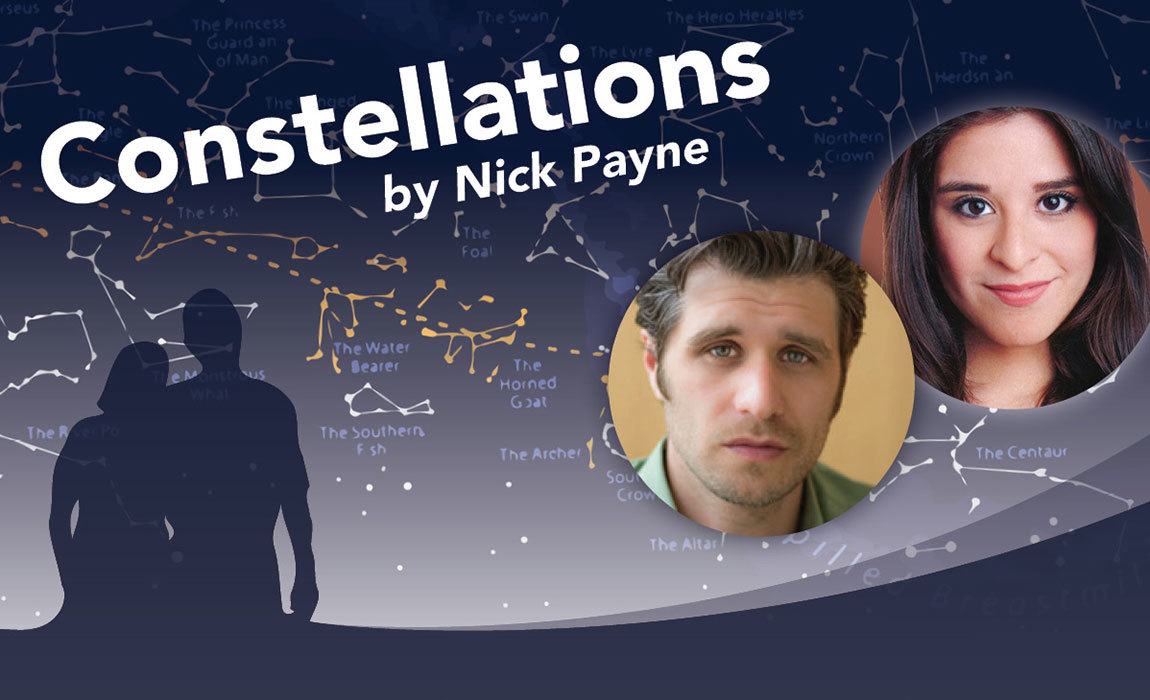 Theatre Lila's CONSTELLATIONS is chaos at it's brilliant best. Written by British Playwright Nick Payne, CONSTELLATIONS examines the multiple paths of life and love based on String Theory, in which several outcomes can co-exist in parallel universes.
The quirky Marianne (Andrea San Miguel) a confident theoretical physicist, explains this theory to Roland (Marcus Truschinski), a scruffy, kind beekeeper, and takes the audience on a whirlwind journey from meet cute, through relationship highs and lows, to an emotional and touching end, while seamlessly playing each vignette multiple ways, enforcing the idea that we are all living only one version of our lives.
The 80-minute one act play at the Fredric March Play Circle of the Wisconsin Union Theater in Madison, is a real test of skill for San Miguel and Truschinski. With simple lighting and no set beyond a low circular stage, the two artfully maneuver around the small space with nary a prop or set piece to aid them.
San Miguel and Truschinski succeed, in this personal and often raw piece of theatre in transporting us across time and logic again and again as they switch tracks with a mere flicker of lights and musical chord, each time revealing another version of their character's lives, including one version performed soundlessly in sign language.
San Miguel excels with a poignant performance as the honest and often intense powerhouse Marianne, while Truschinski reveals vulnerability and sensitivity portraying the laid back and quiet strength of Roland.
Together the actors, under the direction of Tyler Marchant, mesmerize in an always moving, constantly changing marathon of life's events, where as Marianne says, "time is irrelevant."
And when CONSTELLATIONS ended, the audience didn't rush to the exits to get home, but sat quietly contemplating the piece they just witnessed.
CONSTELLATIONS plays at the Wisconsin Union Theater through Sunday, February 4th.