THE ROCKY HORROR SHOW Comes To Cypress College
A humorous tribute to the science fiction and horror B movies of the 1930s through to the early 1960s.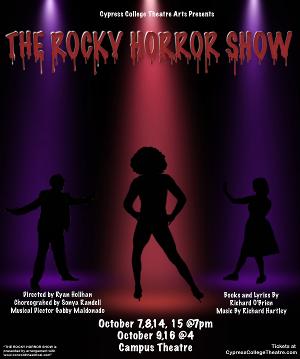 Richard O'Brien's cult classic musical about Brad, Janet and the "sweet transvestite" Frank N Furter, comes to Cypress College Theatre Department.
A humorous tribute to the science fiction and horror B movies of the 1930s through to the early 1960s, the musical tells the story of a newly engaged couple getting caught in a storm and coming to the home of a mad scientist, Dr Frank-N-Furter, unveiling his new creation, a sort of Frankenstein-style monster in the form of an artificially made, fully grown, muscle man.
Audiences are encouraged to dress for the occasion and do the traditional shout-outs (but the throwing of any items is prohibited). The directorial team includes director Ryan Holihan, choreographer Sonya Randall and musical director Gabrielle Maldonado. The design team includes Bradley Lock (Costumes), Marci Alberti (Makeup/Hair), Heather Harless (Lighting), Avery Tang (Scenic), Samantha Lehotai (Props), Ray Gibson (Sound) and Austin Allen (Projections). Tickets can be purchased at www.CypressCollegeTheatre.com
Please note: the show contains adult language throughout, explicit sexual humor, and violence.
The Cast:
JANET- Angie Chavez
BRAD- Lukas Marvin
RIFF-RAFF- Naomi Groleau
COLUMBIA- Maya Mendoza
MAGENTA -Terra Ace
FRANK- Diego Huerta-Gutierrez
ROCKY-Josh Martinez
EDDIE-Preston Harris
DR. SCOTT-Ryan Park
NARRATOR/ENSEMBLE Emily Ambroise ,Chrisna Chhor, Kyle Cunningham, Vincent Gaspar, Erick Guijarro, Precious Montgomery, Carla Marie Ongpauco, Steve Phan, Ashley Zarate
More Hot Stories For You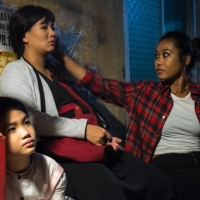 THE BRILLIANT DARKNESS! Film Wins 5 Vietnam Golden Kite Awards

November 26, 2022

The Brilliant Darkness!, the critically acclaimed dark horse of this year's Vietnam box office, has defied cultural odds when its authentically raw depiction of the systemic problem of domestic abuse in Vietnam took home the highest national cinema honors with five Vietnam Golden Kite Awards, including Best Feature Film, Best Screenplay and Best Actress.
---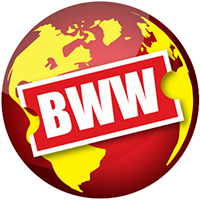 25th Anniversary Season Announced At Chance Theater

November 25, 2022

Chance Theater, Anaheim's official resident theater company, has announced its 2023 Season, which includes four musicals, three plays, and five staged readings of new shows.
---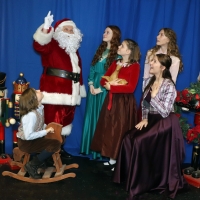 HOLIDAY IN THE HILLS Comes to Sutter Street Theatre

November 25, 2022

Holiday in the Hills brings its holiday cheer to Historic Folsom for the 17th year. Holiday in the Hills is by Mike Jimena & Connie Mockenhaupt, directed by Connie Mockenhaupt & Mike Jimena, with Musical Direction & Choreography by Connie Mockenhaupt, and features Accompanist John Wilder.
---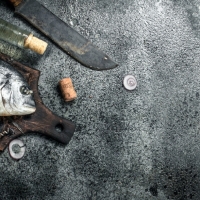 Open-Door Playhouse Debuts SIX ITALIANS, SEVEN FISHES Next Month

November 25, 2022

In the play Six Italians, Seven Fishes, an Italian-American family is gathered at the home of Joe and Marie for Christmas Eve dinner prior to Midnight Mass. Dinner (the seven fishes, a family tradition) is on hold because Vinnie and his Polish wife Peony have not yet arrived.
---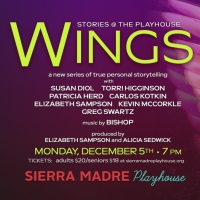 Sierra Madre Playhouse Presents 'Stories @ The Playhouse: Wings' Next Month

November 25, 2022

Sierra Madre Playhouse presents the second event in a projected series, Stories @ The Playhouse on Monday, December 5, 2022 at 7:00 p.m. The event consists of true personal storytelling.
---