THE ROCKY HORROR SHOW Comes To Cypress College
A humorous tribute to the science fiction and horror B movies of the 1930s through to the early 1960s.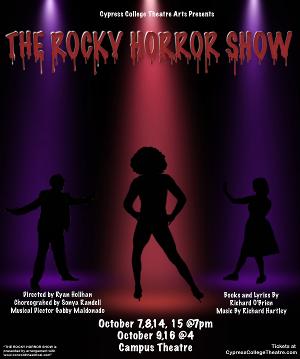 Richard O'Brien's cult classic musical about Brad, Janet and the "sweet transvestite" Frank N Furter, comes to Cypress College Theatre Department.
A humorous tribute to the science fiction and horror B movies of the 1930s through to the early 1960s, the musical tells the story of a newly engaged couple getting caught in a storm and coming to the home of a mad scientist, Dr Frank-N-Furter, unveiling his new creation, a sort of Frankenstein-style monster in the form of an artificially made, fully grown, muscle man.
Audiences are encouraged to dress for the occasion and do the traditional shout-outs (but the throwing of any items is prohibited). The directorial team includes director Ryan Holihan, choreographer Sonya Randall and musical director Gabrielle Maldonado. The design team includes Bradley Lock (Costumes), Marci Alberti (Makeup/Hair), Heather Harless (Lighting), Avery Tang (Scenic), Samantha Lehotai (Props), Ray Gibson (Sound) and Austin Allen (Projections). Tickets can be purchased at www.CypressCollegeTheatre.com
Please note: the show contains adult language throughout, explicit sexual humor, and violence.
The Cast:
JANET- Angie Chavez
BRAD- Lukas Marvin
RIFF-RAFF- Naomi Groleau
COLUMBIA- Maya Mendoza
MAGENTA -Terra Ace
FRANK- Diego Huerta-Gutierrez
ROCKY-Josh Martinez
EDDIE-Preston Harris
DR. SCOTT-Ryan Park
NARRATOR/ENSEMBLE Emily Ambroise ,Chrisna Chhor, Kyle Cunningham, Vincent Gaspar, Erick Guijarro, Precious Montgomery, Carla Marie Ongpauco, Steve Phan, Ashley Zarate
| | |
| --- | --- |
| Vote Now for the 2022 BroadwayWorld Los Angeles Awards | |
| voting ends in | |
More Hot Stories For You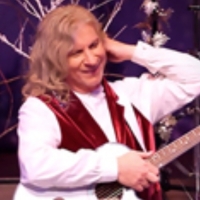 El Portal Theatre Presents Three Special Shows For The Holidays!

December 7, 2022

El Portal Theatre presents three special shows to celebrate the holidays onstage at the historic El Portal Theatre Debbie Reynolds Mainstage, 5269 Lankershim Blvd. in the NOHO Arts District, North Hollywood, CA.
---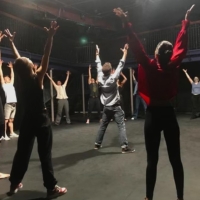 Free CHARACTER TRANSFORMATION WORKSHOPS: With World Renown Acting Teacher Giles Foreman Announced In NYC And LA

December 7, 2022

Free three hour character transformation workshops with world renown acting teacher Giles Foreman will be held in person in New York City and Los Angeles. 
---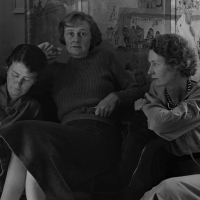 Langson IMCA Presents New Exhibition BRUTON SISTERS: MODERNISM IN THE MAKING

December 7, 2022

UCI Jack and Shanaz Langson Institute and Museum of California Art (Langson IMCA) is presenting The Bruton Sisters: Modernism in the Making, a new exhibition organized by guest curator Wendy Van Wyck Good.
---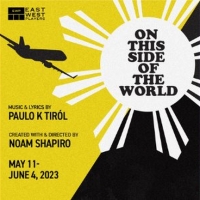 World Premiere of ON THIS SIDE OF THE WORLD & More Announced for East West Players 57th Anniversary Season

December 7, 2022

East West Players, the nation's longest-running Asian American theater and the largest producer of Asian American theatrical works, is launching its 57th anniversary season.
---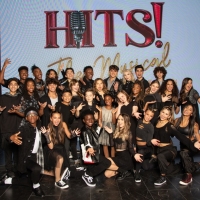 Full Cast Announced for HITS! THE MUSICAL Featuring 29 Young Singers and Dancers

December 7, 2022

"HITS! The Musical" has announced the cast of 29 singers and dancers who will deliver an unforgettable 90 minutes of non-stop, foot-tapping fun and excitement for music lovers young and old.
---