THE ROCKY HORROR SHOW Comes To Cypress College
A humorous tribute to the science fiction and horror B movies of the 1930s through to the early 1960s.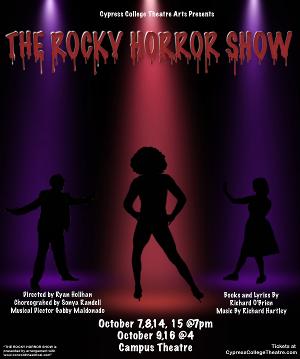 Richard O'Brien's cult classic musical about Brad, Janet and the "sweet transvestite" Frank N Furter, comes to Cypress College Theatre Department.
A humorous tribute to the science fiction and horror B movies of the 1930s through to the early 1960s, the musical tells the story of a newly engaged couple getting caught in a storm and coming to the home of a mad scientist, Dr Frank-N-Furter, unveiling his new creation, a sort of Frankenstein-style monster in the form of an artificially made, fully grown, muscle man.
Audiences are encouraged to dress for the occasion and do the traditional shout-outs (but the throwing of any items is prohibited). The directorial team includes director Ryan Holihan, choreographer Sonya Randall and musical director Gabrielle Maldonado. The design team includes Bradley Lock (Costumes), Marci Alberti (Makeup/Hair), Heather Harless (Lighting), Avery Tang (Scenic), Samantha Lehotai (Props), Ray Gibson (Sound) and Austin Allen (Projections). Tickets can be purchased at www.CypressCollegeTheatre.com
Please note: the show contains adult language throughout, explicit sexual humor, and violence.
The Cast:
JANET- Angie Chavez
BRAD- Lukas Marvin
RIFF-RAFF- Naomi Groleau
COLUMBIA- Maya Mendoza
MAGENTA -Terra Ace
FRANK- Diego Huerta-Gutierrez
ROCKY-Josh Martinez
EDDIE-Preston Harris
DR. SCOTT-Ryan Park
NARRATOR/ENSEMBLE Emily Ambroise ,Chrisna Chhor, Kyle Cunningham, Vincent Gaspar, Erick Guijarro, Precious Montgomery, Carla Marie Ongpauco, Steve Phan, Ashley Zarate
| | |
| --- | --- |
| Vote Now for the 2022 BroadwayWorld Los Angeles Awards | |
| voting ends in | |
More Hot Stories For You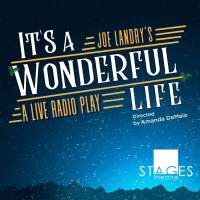 STAGEStheatre Presents IT'S A WONDERFUL LIFE: A RADIO PLAY At The Curtis Theatre

December 6, 2022

Curtis Theatre & STAGEStheatre present Joe Landry's IT'S A WONDERFUL LIFE A Live Radio Play directed by Amanda DeMaio, running December 15 - 18, 2022.
---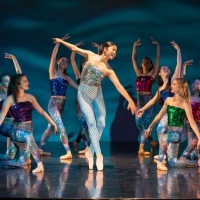 Idyllwild Arts Presents A Westside Ballet Masterclass With Robyn Gardenhire On January 15

December 6, 2022

For students aged 12 to 17 years old who are interested in exploring dance, Idyllwild Arts (www.idyllwildarts.org) will present a ballet masterclass with Robyn Gardenhire, the Founder and Artistic Director of City Ballet of Los Angeles.
---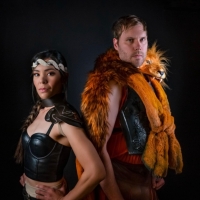 Pacific Opera Project Presents US Premiere Production Of ERCOLE SU'L TERMODONTE

December 6, 2022

Pacific Opera Project (POP) presents the US premiere production of the rare Vivaldi opera, Ercole su'l Termodonte, almost 300 years to the day from its original premiere with eight performances at The Highland Park Ebell Club from Friday, January 6, 2023 to Saturday, January 21, 2023.
---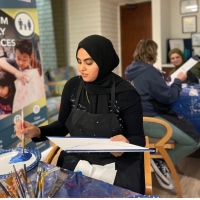 The Laguna Playhouse Receives Funding from Bank of America for the Our Stories Outreach Program

December 6, 2022

Laguna Playhouse has received support from Bank of America for the Our Stories program for the third consecutive year. Bank of America has voiced its support of this mental wellness outreach program that seeks to improve the lives of local underserved youth.
---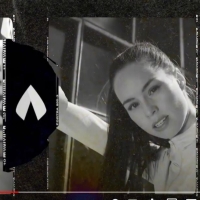 Filmmakers Academy And Musicbed Announce Make It Epic 2.0 Winners

December 6, 2022

Filmmakers Academy and Musicbed announced the winners of the 2022 MAKE IT EPIC 2.0 challenge.
---