THE ROCKY HORROR SHOW Comes To Cypress College
A humorous tribute to the science fiction and horror B movies of the 1930s through to the early 1960s.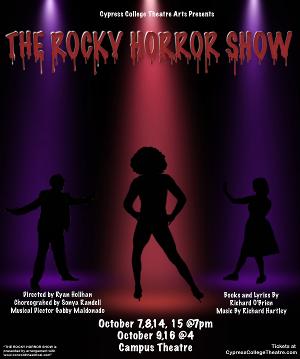 Richard O'Brien's cult classic musical about Brad, Janet and the "sweet transvestite" Frank N Furter, comes to Cypress College Theatre Department.
A humorous tribute to the science fiction and horror B movies of the 1930s through to the early 1960s, the musical tells the story of a newly engaged couple getting caught in a storm and coming to the home of a mad scientist, Dr Frank-N-Furter, unveiling his new creation, a sort of Frankenstein-style monster in the form of an artificially made, fully grown, muscle man.
Audiences are encouraged to dress for the occasion and do the traditional shout-outs (but the throwing of any items is prohibited). The directorial team includes director Ryan Holihan, choreographer Sonya Randall and musical director Gabrielle Maldonado. The design team includes Bradley Lock (Costumes), Marci Alberti (Makeup/Hair), Heather Harless (Lighting), Avery Tang (Scenic), Samantha Lehotai (Props), Ray Gibson (Sound) and Austin Allen (Projections). Tickets can be purchased at www.CypressCollegeTheatre.com
Please note: the show contains adult language throughout, explicit sexual humor, and violence.
The Cast:
JANET- Angie Chavez
BRAD- Lukas Marvin
RIFF-RAFF- Naomi Groleau
COLUMBIA- Maya Mendoza
MAGENTA -Terra Ace
FRANK- Diego Huerta-Gutierrez
ROCKY-Josh Martinez
EDDIE-Preston Harris
DR. SCOTT-Ryan Park
NARRATOR/ENSEMBLE Emily Ambroise ,Chrisna Chhor, Kyle Cunningham, Vincent Gaspar, Erick Guijarro, Precious Montgomery, Carla Marie Ongpauco, Steve Phan, Ashley Zarate
More Hot Stories For You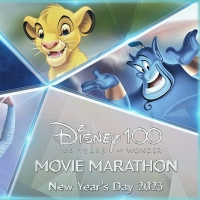 The El Capitan Celebrates Disney 100 Years With A DISNEY 100 MOVIE MARATHON

December 2, 2022

Tickets are on sale now to see the Disney 100 Movie Marathon at The El Capitan Theatre in Hollywood on January 1, 2023.
---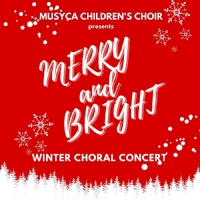 MUSYCA Children's Choir To Present Holiday Concert MERRY AND BRIGHT

December 2, 2022

Join MUSYCA Children's Choir on Sunday, December 18 for our Winter Choral Concert, Merry and Bright!
---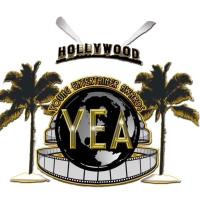 Young Entertainer Awards To Take Place In-Person For the First Time Since 2019

December 2, 2022

The 7th annual Young Entertainer Awards will take place on Sunday, December 11, at the Sheraton Universal Hotel in Studio City. It will be the first time the event has been held in person since 2019, before COVID forced most public gatherings to be canceled in Los Angeles.
---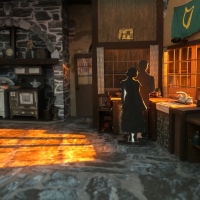 Conrad Prebys Theatre at Dea Hurston New Village Arts Presents THE FERRYMAN Next Month

December 2, 2022

New Village Arts (NVA), North County's cultural hub, will present playwright Jez Butterworth's masterful international Tony Award winning  Best Play (2019) "The Ferryman" January 27-March 5, 2023 – in the first United States production after Broadway – and the first in the newly renovated and renamed Conrad Prebys Theatre at the Dea Hurston New Village Arts Center.
---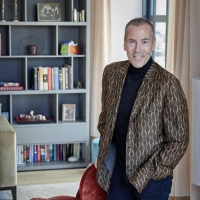 Nelson Aspen Returns to Los Angeles With WELCOME HOME

December 2, 2022

Nelson Aspen returns to Los Angeles for a pre-Oscars engagement of his new cabaret offering, Welcome Home, a celebration of his latest book, 'Your Home is Your Castle: Live Like an A-Lister in a Post Pandemic World.'
---