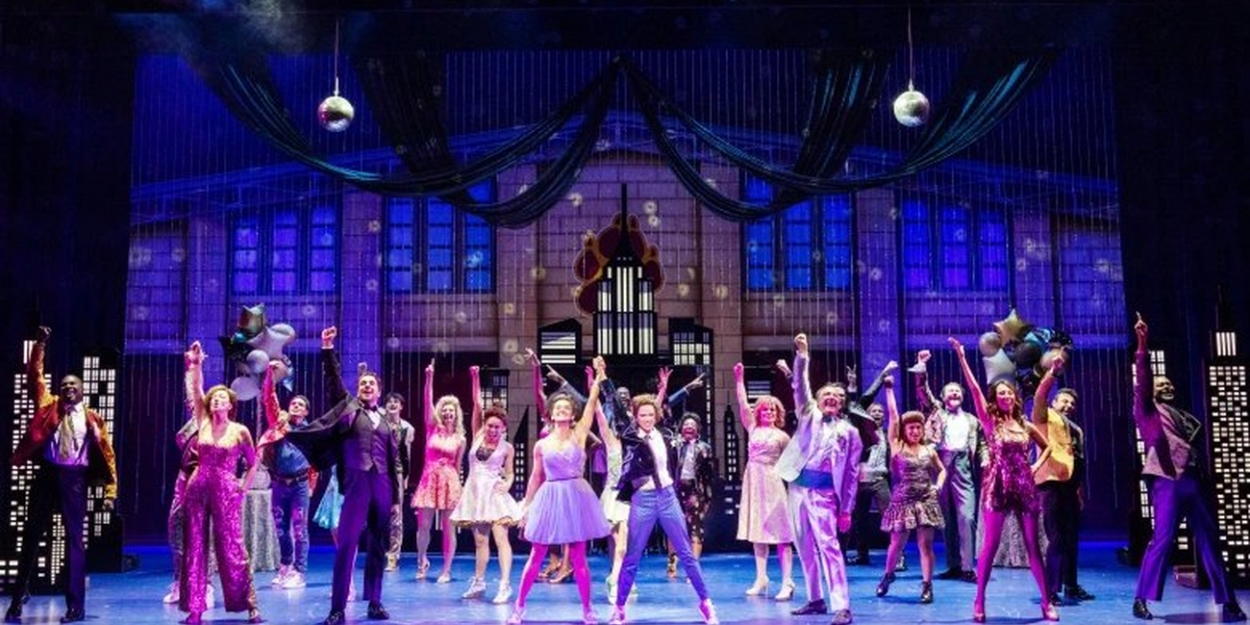 Review: THE PROM at Center Theatre Group
The National Tour Comes to Los Angeles
The Prom, which is playing the LA leg of its tour at Center Theatre Group's Ahmanson Theatre, is an old-fashioned, joy-filled gem of a contemporary musical. Though fused with the pop sounds of the latest Broadway grab toward tween-friendly franchises, Matthew Sklar and Chad Beguelin's score has a heart that leans more toward the unabashed sincerity of The Pajama Game or The Music Man than the more saccharine offerings from the current scene. The tender "We Look to You" lands toward the end of Act I with all the tenderness of Guys and Dolls' "More I Cannot Wish You", and hand-delivers an unashamed love letter to an art form by way of Sinclair Mitchell's delicate passaggio. Patrick Wetzel's Act II triumph with "Barry is Going to Prom" seems as jubilant and infectiously alive as Charity's "I'm a Brass Band"-- and a few of the dance moves he executes during the number might even impress Gwen Verdon. As our protagonist sings "Unruly Heart", I feel we get a glimpse of what Pasek and Paul wanted to do with Dear Evan Hansen's "You Will be Found" but could not quite muster without eliciting my gag reflex.
With some of the names on the marquee, it is no wonder the show sits so comfortably on the shoulders of the great classic American musicals. Bob Martin's book-- just as with his Drowsy Chaperone-- is a case study in old-timey fun. The parodying ballad "The Lady's Improving" could indeed exist within any number of fabled flops, and is stylistically perfect. Just as with The Drowsy Chaperone, however, Martin is able to replicate the style of a Broadway with a storied past, but he comes to the subject with so much respect that I find myself craving more teeth. There are tropes of how to parody golden age musicals and Martin never relies on them, but I wish his keen eye could take him a step further and land a punch at the expense of Irving Berlin and Frank Loesser. Nothing too harsh, and nothing too negative, but even the obnoxious characters in The Prom are written with kid gloves and never really land in an unlikable place from which they can grow. Rather than leaving the audience with a conflicting view of the intensely political situation unfolding, we know who the good guys are because their liberal pastiche is funnily effete, therefore forgivable. How much more nuance could we muster if we had to sit through a conflict between homophobes and truly detestable do-gooders? I will say this: no one could really say Of Thee I Sing holds any real nuance and I'd rather sing along with The Prom than clutch my stomach through the "both sides are equal" nightmare of Bekah Brunstetter's The Cake. Still, there seems to be potential for more within this subject matter.
Casey Nicholaw is also no stranger to flashy, classic fun. His choreography is characteristically punchy and precise, but I wish his staging could be elevated to an equally stylized world. The opening scene at a swank, New York restaurant becomes indicative of later issues with the show overall. As protagonists stand in straight lines and gesture broadly (as asked for by the style of comedy), the ensemble amorphously mills about, ostensibly aiming at some level of realism. Repeatedly throughout the piece, crowds at PTA meetings, school hallways, and even outside of a convenience store become distracting and ugly. It is as though Nicholaw staged the main narrative and a team of parent volunteers fresh off their joint directorial debuts (Anything Goes! Jr. at St. Bernadette's vacation Bible school) came in to fill in the rest. Even the most amateur staging of Footloose must place a crowd in a way that supports the story at hand, and here, it seems endless waiters, concierges, and other extraneous beings pace through and distract our eye.
Kaden Kearney's Emma is exactly as they need to be- a very real character within a very ridiculous universe. Like Charlie inside the chocolate factory, they give us some touchpoint of Tumblr-informed, familiar sanity. They are delightfully awkward and silly in the role, exuding all the quirky charm of Elliot Page and belting with all the tinny resonance of Liz Callaway. (If producers are reading this review, I'm a huge fan of supporting theatre that centers gender-expansive casting and would pay large sums to see Kearney headlining Peter Pan or How to Succeed!) Courtney Balan is simply off the charts as the narcissistic Dee Dee Allen. She exudes star quality beyond what is written into the script and, amidst a remarkable cast, steals the show. After seeing her performance, it would be difficult to imagine another star ever being so funny in the role. Sorry, Meryl. (If LA producers are reading this review, let's get her back out here soon for Dolly.) The odds are stacked against Bud Weber as Trent and no level of Book of Mormon nasal singing could fill a role written to feature Christopher Sieber. The songs are still fun, but the whole character lands as annoying and the butt of only the cheapest gags.
As with so many tours, the orchestrations sound canned and the mix is not quite right. Overall, the whole evening is way too loud and many of the younger cast members struggle to be heard over the orchestra (which is a bummer because the punchlines in Beguelin's lyrics are wittier than anything spoken in the script). However, The Prom is still a triumph and a joy to have caught while it's in town.