Photo Flash: First Look at Collaborative Artists Ensemble's THE LADY FROM THE SEA
Collaborative Artists Ensemble presents a new adaptaion of Henrik Ibsen's THE LADY FROM THE SEA, directed by Steve Jarrard, beginning this Friday, November 6, for a November 13th opening night. BroadwayWorld has a first look at the cast in action below!
Raised in a lighthouse, a childhood spent largely in solitude, a lifelong bond with the water, a marriage to a doting husband and visits from a mysterious stranger lead to a life of quiet chaos for Ellida, the Lady from the Sea. In one of his most complex plays, Henrik Ibsen blends his trademark naturalism with a mix of Nordic folklore and dreamlike symbolism to explore the complex nature of love and marriage. Against the backdrop of the sea, and perhaps from it, come ghosts of the past, threatening to tear Ellida's family apart.
Performances play The Actors Workout Studio, 4735 Lankershim Blvd, North Hollywood, CA 91602.

Meg Wallace as Ellida Wangel, Sverre Soenderland Almedal as the Stranger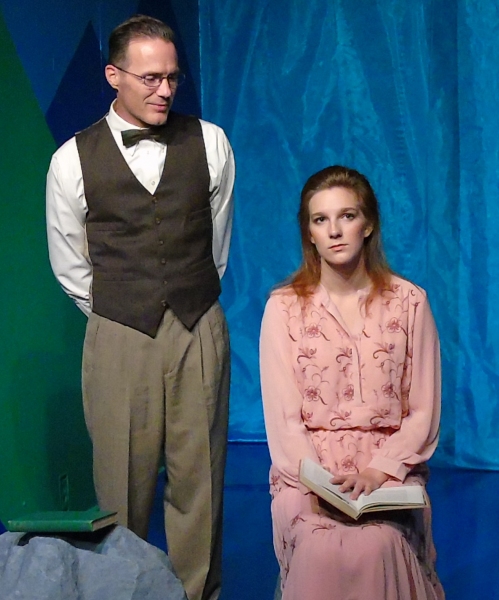 Dan Belzer as Arnholm and Marielle Nilsson as Bolette

Connor Linnerooth as Lyngstrand, Meg Wallace as Ellida and Dan Belzer as Arnholm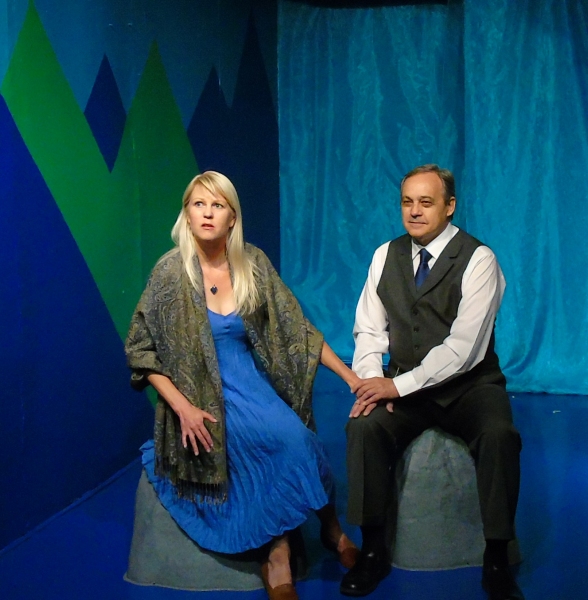 Meg Wallace as Ellida, John Ross Clark as Dr. Wangel

John Ross Clark as Wangel, Meg Wallace as Ellida

Marielle Nilsson as Bolette, Samantha Hodges as Hilde and Connor Linnerooth as Lyngstrand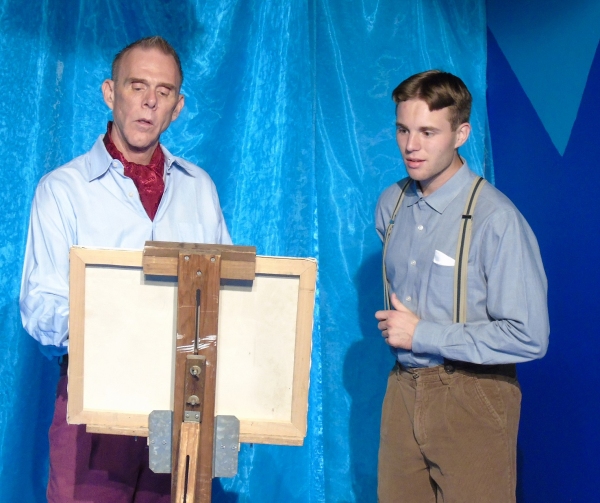 Richard French as Ballestad and Conner Linnerooth as Lyngstrand

Sverre Soenderland Almedal as The Stranger and Meg Wallace as Ellida