BWW Reviews: Intimate FOOL FOR LOVE Draws You Into the Characters and Their Physical Conflict
FOOL FOR LOVE by Sam Shepard is about romantic obsession, although that may be redundant: Romance IS obsessive. It is feisty, muscular, sexually charged, and often based in fantasy, creating a dream lover where no such person exists.
Chalk Repertory Theatre has created a very intimate way to experience the show, setting it in the backhouse of a West Los Angeles/Beverlywood area home transforming it into May's 1980s hotel room as she attempts to untangle herself from Eddie on the night their hearts reach their breaking points. With only 20 audience members at each performance, you can't help but be drawn into the story and characters since you are sitting in the hotel room with them, watching them run in and out of the room, slamming doors, hiding in the bathroom, drinking, and of course wrestling on the floor right at your feet. Director Charlie Oates uses the space so well that the hotel room becomes more than just a set - it is a real place and we are all part of the action.
Shepard's short, relentless depiction of the relationship between May and Eddie who are irresistibly drawn to each other yet unavoidably pulled apart, centers on the immense passionate sexual energy between the two lovers, coupled with their painful and violent past.
Teri Reeves embodies May in her body and soul, finding places to demonstrate her innate sexiness which draws Eddie to her. From where I was sitting, I could see her posing provocatively in the motel room door, letting me see the May she is trying to keep away from Eddie. At another point, she slides down in a doorway, reduced to tears. Being so close to her, I had to remember not to reach out and offer her some comfort as May really seemed to be a real person in that moment, just as her crawling across the floor and scratching at the carpet opened up her animalistic nature that is unable to resist the pull to Eddie.
Brian Slaten is the kind of man any woman would find hard to resist, so it is no wonder his Eddie drives May to the point of distraction and madness. With just a flash in his eyes or the sneer at the side of his mouth, Slaten dominates the small room with his inner sexy beast. And as Eddie continues to drink tequila, the action gets more heated both physically and emotionally. With the anger Slaten expresses, it is a wonder Eddie has any self control at all as May drives him to the point of insanity as she first rejects his advances and then begs him to never leave her.
You see, Eddie has traveled 2,400 miles to get May and take her away with him, realizing he can no longer live without her. But the day he arrives, May is waiting for Martin (hunky Desean Kevin Terry) to arrive for their planned date. By the time Martin arrives, Eddie is on the brink of madness and now must deal with the green-eyed monster engulfing his tequila-clouded mind. Poor Martin gets drawn into a situation he is not prepared for at all, and his physical confrontations with Eddie are totally overwhelming to the senses.
As the combustion builds, it is revealed that the Old Man (Richard Wharton) watching the action from a rocking chair led a double life and is an integral part of both May and Eddie's lives, his hidden past actions putting up what should be an immoveable roadblock. Wharton often shares tales of his own fantasy lover, so real in his own mind it will make you think that it would have been better for Eddie and May to think of their attraction that way. No such luck.
They're together, then they're apart, they're together, and the fire, obsession and overwhelming need for possession never abates. He is like a disease to her, and Reeves tour-de-force breakdown when she realizes how stuck she is in their dismal situation, will grab at your heartstrings. Slaten's pure carnal appeal is breathtaking, making it easy to see how May cannot resist him. Their bravery in taking on these two challenging roles and bringing them to such artistic heights is not to be missed.
FOOL FOR LOVE by Sam Shepard, presented by Chalk Repertory Theatre from June 14 to July 6 on Saturdays and Sundays at 2pm and 7pm, set it in the backhouse of a West Los Angeles/Beverlywood area home. With only 20 audience members per show, advance ticket purchase is required at which time the exact address will be provided.
Tickets are $20 and may be purchased in advance at www.chalkrep.com
| | |
| --- | --- |
| Vote Now for the 2022 BroadwayWorld Los Angeles Awards | |
| voting ends in | |
Shari Barrett, a Los Angeles native, has been active in the theater world since the age of six - acting, singing, and dancing her way across the boards all over town. After teaching in secondary sc... (read more about this author)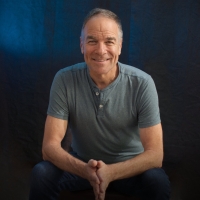 Interview: Cirque du Soleil's Stefan Haves, Creator and Director of SHAMBLES

December 7, 2022

The Actors' Gang is excited to present their family friendly holiday show, Shambles, an unbridled concoction of seasonal charm and sassy cunning all rolled up in a cirque-infused panto, blurring the lines between audience and performers. When I read that this immersive experience will drop theater goers into a 60's NASA holiday party complete with alien abductions, ugly Christmas sweaters, and free-flowing champagne offered as theatergoers meander through curated rooms of wonder, I knew I had to speak with the production's creator and director, Cirque du Soleil's Stefan Haves about his vision to bring such fun family fare to the stage.
---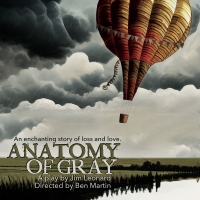 Interview: Playwright Jim Leonard on the L.A. premiere of ANATOMY OF GRAY

November 17, 2022

Jim Leonard has published eight plays, including The Diviners, And They Dance Real Slow in Jackson, and Battle Hymn, with his theatrical honors including the Outer Critics Circle Award, an Ovation Award, the Dramatists Guild Award, and an LA Weekly Award for best play.
---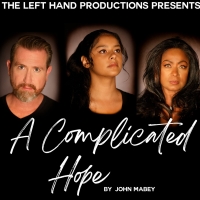 Interview: Shawn Lefty Plunkett on presenting the West Coast premiere of John Mabey's A COMPLICATED HOPE

November 15, 2022

John Mabey's three-person play A Complicated Hope centers around Marie and her daughter Rose Marie who are left adrift after their husband and father, Michael, passes away. But it's how he leaves that alters the lives of the family forever, especially after they meet Arnie, Michael's boyfriend. Mirroring the erratic path of grief itself, A Complicated Hope flashes between the moments in time that changed them all, exploring the challenges of both finding a family of choice and letting yourself be found. Earlier this year, Kentwood Players presented a reading of Mabey's play in which Shawn Lefty Plunkett portrayed the role of Arnie. I was curious to find out what led to his decision to produce the fully-staged West Coast premiere of A Complicated Hope as well as take on the role of Arnie again.
---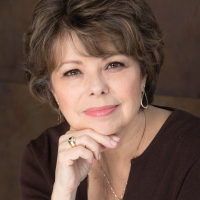 Interview: Anne Marie Ketchum, Founding Artistic Director of the Verdi Chorus, on their Upcoming VERDI PUCCINI FEST

October 30, 2022

As an early holiday present for opera lovers, On November 12 and 13, the Verdi Chorus' 39th season culminates with a Verdi Puccini Fest for two performances only at the First Presbyterian Church in Santa Monica. Under the direction of Founding Artistic Director Anne Marie Ketchum, who promises the program will include "some of the most exciting moments from two of the greatest operatic composers who ever lived," I decided to speak with her on its inception, creation, and what makes the Verdi Chorus such a special part of our city.
---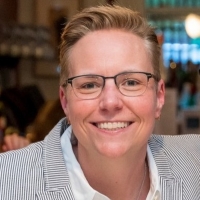 Interview: Playwright Cyndy A. Marion on the West Coast Premiere of BROKEN STORY

October 28, 2022

A serial killer's backstory always seems to fascinate people more so than that of their prey. But what is it about these vicious murderers that inspires works of art being written about them? That question popped into my head when I heard about the West Coast premiere of Cyndy A. Marion's play Broken Story, which was inspired by the murder of writer Susan Berman and her close relationship with serial killer Robert Durst. I knew I wanted to find out what inspired Cyndy to create the play and how she conducted her research.
---