Review: YELLOW FACE - A Strong FACE to Be Reckoned With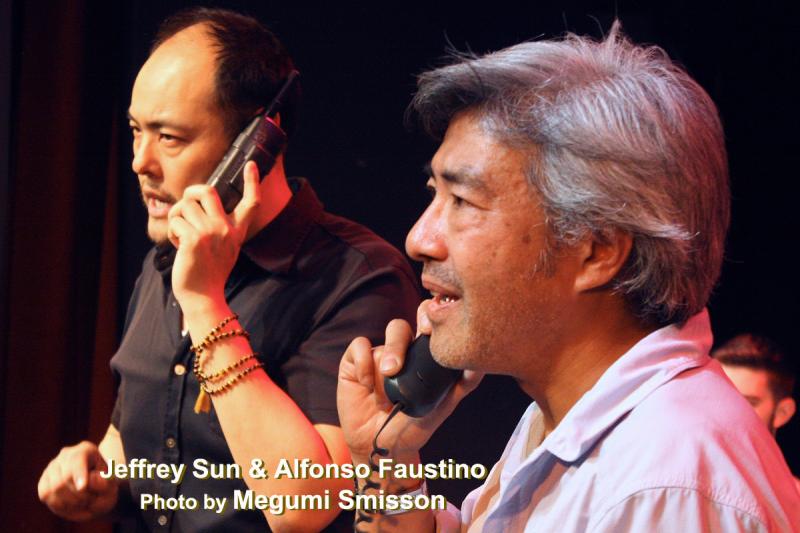 YELLOW FACE/by David Henry Hwang/directed by Robert Zimmerman/Beverly Hills Playhouse/thru September 26, 2018
Playwright David Henry Hwang's YELLOW FACE receives a most sturdy mounting from co-producers Firescape Theatre and Yolk Productions in association with the Beverly Hills Playhouse. Director Robert Zimmerman guides his talented cast of seven with a sure hand, mining the maximum laughs and feels from Hwang's very clever script, with Hwang as the pivotal character. Hwang's so meta, so self-depreciatingly, so candid of his own flaws. Hwang's own experiences with the MISS SAIGON casting issues, his dutiful relationship with his father Henry, and his misstep in a very short-run play of FACE VALUE seem as relevant today in 2018 as when he wrote it in 1970.
YELLOW FACE progresses chronologically clearly via the stage device of an announcer narrating and various cast members reading newspaper headlines with publication dates. Jeffrey Sun fully embodies the playwright DHH, smoothly exhibiting Hwang's quick wit, his bubbling-on-the-surface frustrations, and his sometimes-reverential, but always-loving feelings for his father.
Roman Moretti demands center stage each time he enters as Marcus, the Caucasion actor DHH hires, then fires for his FACE VALUE. Moretti totally grabs your sympathy (and your laughs) as a self-absorbed actor so proud of his really bad audition. (You have to be really good, in order to be really bad convincingly!)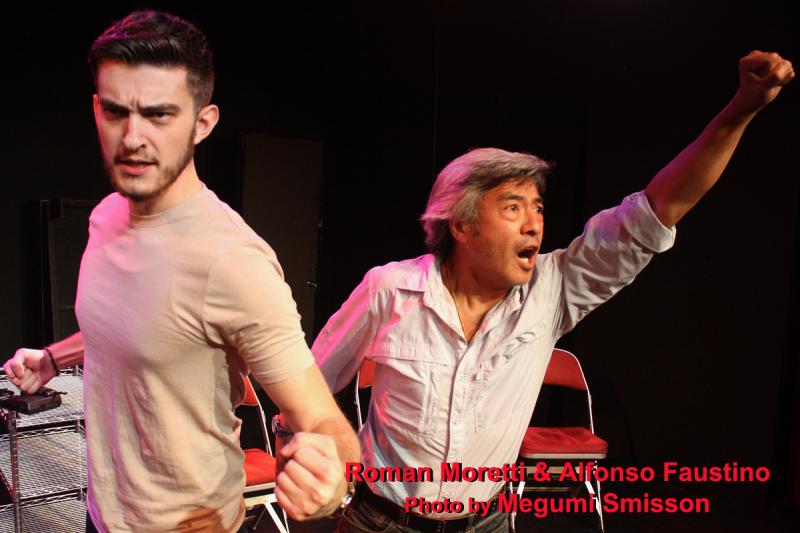 Alfonso Faustino imbues David's father HYH with much charm, wistfulness, and paternal support and pride. One can undoubtedly visualize what Faustino's HYH's dreaming about when he waxes poetic on his idols Jimmy Stewart and Frank Sinatra.
Hwang has the brilliant way of manipulating the audience to laugh, laugh, laugh; then pull the rug out from under; introducing a very important message or serious scene. Faustino and Sun 's heartfelt father-and-son scenes' really the soulful core of YELLOW FACE.
Faustino also plays multiple roles, effortlessly switching personae and accents, as do all the others in their multiple characters - Jennifer Vo Le as Leah, the realistic ex-girlfriend of DHH, now passionate girlfriend of Marcus . Among Vo Le's various roles, her hilariously mono-toned reading partner at the auditions slayed!
Lisagaye Tomlinson differentiates all her assorted characters, while giving her Jane Krakowski a nice playful sensuality.
Chameleon Dennis Nollette morphs from an offended Cameron MacIntosh; to DHH's supportive, but realistic producer; to a hard-ass government interrogator grilling an understandably scared Dr. Wen Ho Lee (Faustino showing another grappling faucet of his acting skills).
John Pendergast gives solid connecting support as the Announcer. Then as a reporter "with no agenda," Pendergast oozes snake-oil salesmanship in interviewing DHH "off the record."
If you want to see why David Henry Hwang deservedly won his third Obie Award for Playwriting, go to the Beverly Hills Playhouse to see YELLOW FACE.