Review: WOMEN WITHOUT WALLS Takes Four Incredible Actresses to Their Final Destination
What is it about existential theatre that draws us into a plot line that may or may not be clearly defined or result in an ending that makes sense initially? Thought-provoking theatre has always been and will continue to be a great reason for experiencing this type of play, allowing audiences to examine their own thought processes and reason for being. Such is the case in the World Premiere of Robin Rice's
WOMEN w/o WALLS
, presented by Broads' Word Theatre at The Lounge Theatre 2 in Hollywood. The group made a splash with their inaugural production, FIFTY SHADES OF SHREW at the 2015 Hollywood Fringe Festival, winning the Encore! Producers Award. In that production, an all-female cast allowed actresses to successfully play roles traditionally portrayed by men - with more than a touch of feminine sexuality. Their sophomore World Premiere production
WOMEN w/o WALLS
is based on the myth of Charon the ferryman on the River Styx, inspired by Dante's
Inferno
and Sartre's
No Exit
. It is an exploration of the fine line between life and death, decision and non-decision, and the intense human experience of connection. While there is no doubt from the moment you meet the four characters that they are on a trip to their final destination, each must find a way to fulfill her destiny before the train reaches its destination. Pamela (Esther Mira), a spoiled woman from the Upper East Side, steps onto her first New York Subway train and is confronted by a Nurse (Kristin Carey) who quickly makes it clear that all is not as it seems and time is irrelevant. They are joined by the homeless, deteriorating Inez (Jen Albert) and music obsessed, street-wise Tank (Natalia Ochoa). Through the course of an accelerating journey from the underworld of NYC to the Underworld of myth and legend, the true realization of what this journey entails dawns on them through their interactions with each other. While not giving away too many of the important plot details, I can tell you that the show is perfectly cast with each of the actresses fully embodying their character's persona and physicality. Kristin Carey's calm, reserved and knitting Nurse takes on the role of Charon, guiding her passengers with care and insight, allowing us to see her patience as well as exasperation with their ranting, raving and shenanigans as she attempts to ease their individual paths to self-examination and acceptance. Jen Albert, who wowed audiences a Katharina in
FIFTY SHADES OF SHREW
, again takes full possession of her role, this time as the one-legged and sickly Inez who at first seems to be on the inside track with the Nurse, having taken this ride before and doing her best to keep the two newcomers on the train. Her often evil gap-toothed countenance along with her ability to balance on one leg while realistically using a crutch, at first made me think this could be a train to Hell, especially when stage lighting often shifted to red in her presence. The two new passengers both have lessons to learn, thanks to the Nurse and Inez. Esther Mira/s Pamela appears to be on the train to visit her over-bearing father who has basically given her anything she wants in life. Toting her boxed clarinet with her, she seems totally disgusted by the train's dirty environment, wiping down the seats before sitting on them. But the first clue of her journey takes place when she removes her sunglasses, allowing us to see her vulnerability, even though she admits to hiding her shortcomings from her father. As she explores her life, Mira smoothly transitions from uptight snob to a caring and supportive friend to the other strangers. Natalia Ochoa takes on the role of angry, music-obsessed street urchin Tank with her entire soul, allowing the intern
Al Anger
to explode over and over again as her frustration with life and the others on the train consume her. When she finally appears to calm down and exposes a more kindly nature with the others, you know the time bomb inside her is ready to explode at any moment thanks to the Ochoa's edgy portrayal. Director Frances Loy is to be commended on her small-set direction, especially for the illusion of a moving train via
Aaron Lyons
set and sound design, the swaying motion of the actresses throughout their journey which allows the train to be perceived as all the more real. Kudos to scenic painter Caitlín S. McCarthy for adding real depth to the otherwise empty train. The World Premiere of Robin Rice's
WOMEN w/o WALLS
continues on Fridays and Saturdays at 8:00 pm and Sundays at 4:00 pm through Saturday, December 12, produced by Tara Donovan, Artistic Director Danielle Ozymandias, and associate producer Esther Mira, and is a co-production with The Lounge Theatres. Tickets are $22, available through
Plays411.com.
Running time is 85 minutes without an intermission. Broads' Word Theatre will host Talk Backs after the performances on Sunday, November 15 with the Artistic Director, Director, and cast and on Sunday, December 6 with the Writer, Director, and cast.
Photo credit: Alex Moy

The Nurse (Kristin Carey-Hall) awaits her passengers.

The Nurse (Kristin Carey-Hall) assists Pamela (Esther Mira) in examining her life

The Nurse (Kristin Carey-Hall), Pamela (Esther Mira), and Inez (Jen Albert)

Pamela (Esther Mira) and Inez (Jen Albert)

The Nurse (Kristin Carey-Hall) comforts Tank (Natalia Ochoa)

Inez (Jen Albert)

Inez (Jen Albert) and Tank (Natalia Ochoa)
Shari Barrett, a Los Angeles native, has been active in the theater world since the age of six - acting, singing, and dancing her way across the boards all over town. After teaching in secondary sc... (read more about this author)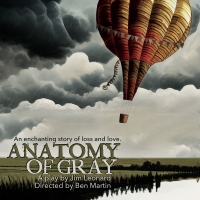 Interview: Playwright Jim Leonard on the L.A. premiere of ANATOMY OF GRAY

November 17, 2022

Jim Leonard has published eight plays, including The Diviners, And They Dance Real Slow in Jackson, and Battle Hymn, with his theatrical honors including the Outer Critics Circle Award, an Ovation Award, the Dramatists Guild Award, and an LA Weekly Award for best play.
---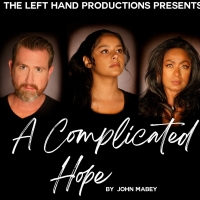 Interview: Shawn Lefty Plunkett on presenting the West Coast premiere of John Mabey's A COMPLICATED HOPE

November 15, 2022

John Mabey's three-person play A Complicated Hope centers around Marie and her daughter Rose Marie who are left adrift after their husband and father, Michael, passes away. But it's how he leaves that alters the lives of the family forever, especially after they meet Arnie, Michael's boyfriend. Mirroring the erratic path of grief itself, A Complicated Hope flashes between the moments in time that changed them all, exploring the challenges of both finding a family of choice and letting yourself be found. Earlier this year, Kentwood Players presented a reading of Mabey's play in which Shawn Lefty Plunkett portrayed the role of Arnie. I was curious to find out what led to his decision to produce the fully-staged West Coast premiere of A Complicated Hope as well as take on the role of Arnie again.
---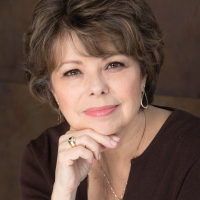 Interview: Anne Marie Ketchum, Founding Artistic Director of the Verdi Chorus, on their Upcoming VERDI PUCCINI FEST

October 30, 2022

As an early holiday present for opera lovers, On November 12 and 13, the Verdi Chorus' 39th season culminates with a Verdi Puccini Fest for two performances only at the First Presbyterian Church in Santa Monica. Under the direction of Founding Artistic Director Anne Marie Ketchum, who promises the program will include "some of the most exciting moments from two of the greatest operatic composers who ever lived," I decided to speak with her on its inception, creation, and what makes the Verdi Chorus such a special part of our city.
---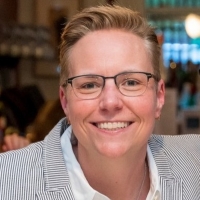 Interview: Playwright Cyndy A. Marion on the West Coast Premiere of BROKEN STORY

October 28, 2022

A serial killer's backstory always seems to fascinate people more so than that of their prey. But what is it about these vicious murderers that inspires works of art being written about them? That question popped into my head when I heard about the West Coast premiere of Cyndy A. Marion's play Broken Story, which was inspired by the murder of writer Susan Berman and her close relationship with serial killer Robert Durst. I knew I wanted to find out what inspired Cyndy to create the play and how she conducted her research.
---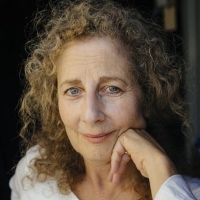 Interview: PRT Artistic Director Marilyn Fox on Directing ALBEE/PINTER

October 27, 2022

Tony Award winning playwrights Edward Albee and Harold Pinter, who have left indelible marks in world theatre, both give voice to the outlandish and amusing behavior of humans in many of their dark comedies. Pacific Resident Theatre is offering a retrospective of two of their early one acts in tandem, both first produced in 1960. Albee's Fam and Yam, set in an upper Eastside penthouse, examines an encounter between two unnamed playwrights, one famous, one not, offering Albee's biting wit and incisive satire at its best. In Pinter's The Dumb Waiter, two working-class hitmen wait in a basement for their next assignment. I decided to speak with Pacific Resident Theatre's Artistic Director, Marilyn Fox, about the production.
---