BWW Review: LA BELLE ET LA BETE at The Theatre at Ace Hotel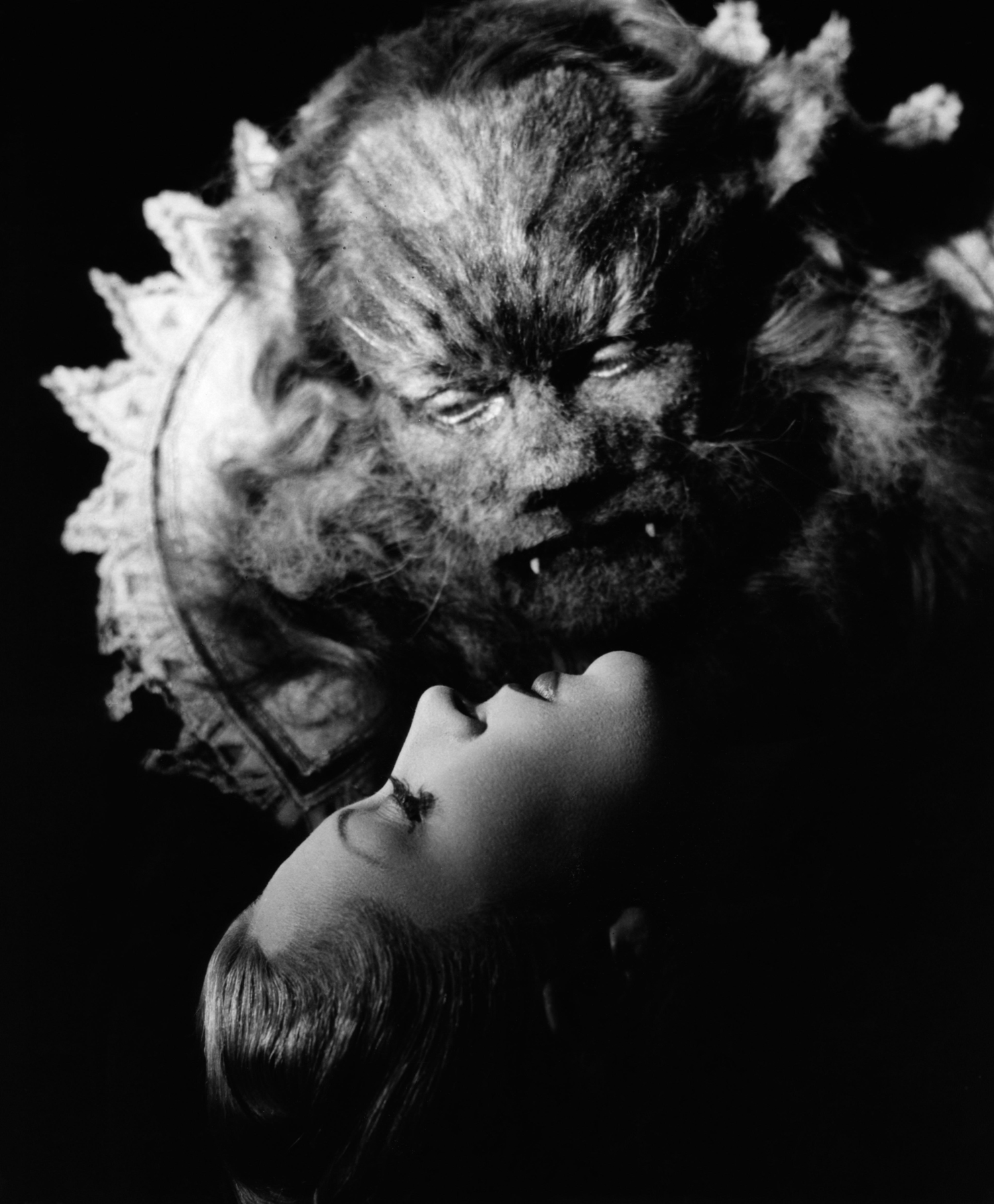 LA BELLE ET LA BÊTE is a post World War II romantic fantasy film written and directed by Jean Cocteau. For the Los Angeles Opera version, Philip Glass replaced Georges Auric's original sound track with a complete opera score. On October 28, 2017, L. A. Opera presented the work, sung live and coordinated with a screening of the film, at the beautifully restored 1920s movie theater in the city's Ace Hotel. The opera was sung in French but the audience could read the English text on the screen
Michael Riesman conducted the Philip Glass Ensemble. Jean Marais/Gregory Purnhagen, baritone, portrayed The Beast, Ardent, and Avenant; Josette Day/Hai-Ting Chinn, mezzo-soprano, was Beauty; Mila Parléy/Marie Mascari, soprano, Adélaide, Nane Germon/Marie Mascari, soprano, Félicie; Michel Auclair/Peter Stewart, baritone, Ludovic, and Raoul Marco/Peter Stewart, baritone, The Father.
I wonder if Cocteau's choice of this subject was his reaction to the evil and ugliness of World War II, which had just ended. Beauty is always a good person. Like Cinderella, even when her sisters treated her as a servant rather then a sibling, she was good to them. Although The Beast was frightening to look at, he was actually an innocent young man who suffered under a spell cast on him because of his parents' unbelief. Considering the technology available to Cocteau in the 1940s, the film is a marvel. The Beast, in particular, had fur all over his face and only his eyes looked human. He walked like a man but ate like a wild animal. Beauty's Father was ill and his other daughters reviled Beauty. One young man was interested in her but she turned him away because he was too aggressive.
Costumes and sets in this film were often reminiscent of famous paintings such as Vermeer's farmhouse scenes and his Girl with a Pearl Earring. At least one set and other costumes were inspired by the works of Gustave Doré. Most fascinating was Beauty's entrance into The Beast's palace. Numerous human arms holding candelabras reached out through a wall to show her the way to the palatial room he had prepared for her. Each candle lighted as she passes it. Later, in some scenes, gentle breezes turned light-weight fabrics into rococo draperies.
The singers, who were dressed in black and seated on the stage with the instrumentalists, could be identified as they stood to sing their parts. Hai-Ting Chinn made Beauty sound as glorious as she looked. Marie Mascari managed to define each sister as a different, if equally unpleasant, personality. Gregory Purnhagen's vocal interpretation grew as Beauty got to know his true character while Michel Auclair's/Peter Stewart's Ludovic provided occasional comic relief. The timbre and tonal quality of the voices was beautiful and expressive but much of their French pronunciation did not sound nearly as authentic as what we just heard in LA Opera's The Pearlfishers.
Conductor and keyboard player Michael Riesman drew lucid, cohesive playing from the small orchestra on stage below the screen. His well-paced interpretation brought out the movie's dramatic contrasts while clarifying the structural elements of Glass's music. Although none of the music was sentimental, its flowing repetition underscored the romantic moments in many of Cocteau's scenes and its solid tonality reinforced the iconic fairytale ending of this wonderful French classic film.
Maria Nockin attended Fordham University at Lincoln Center while studying voice, piano, and violin privately. For many years she taught English as a Second Language (read more about this author...)