Review: Artists & Activism: Lights, Camera, Action! A Powerful Film And Movement Using The Arts As A Conduit For Change At The Art Of Elysium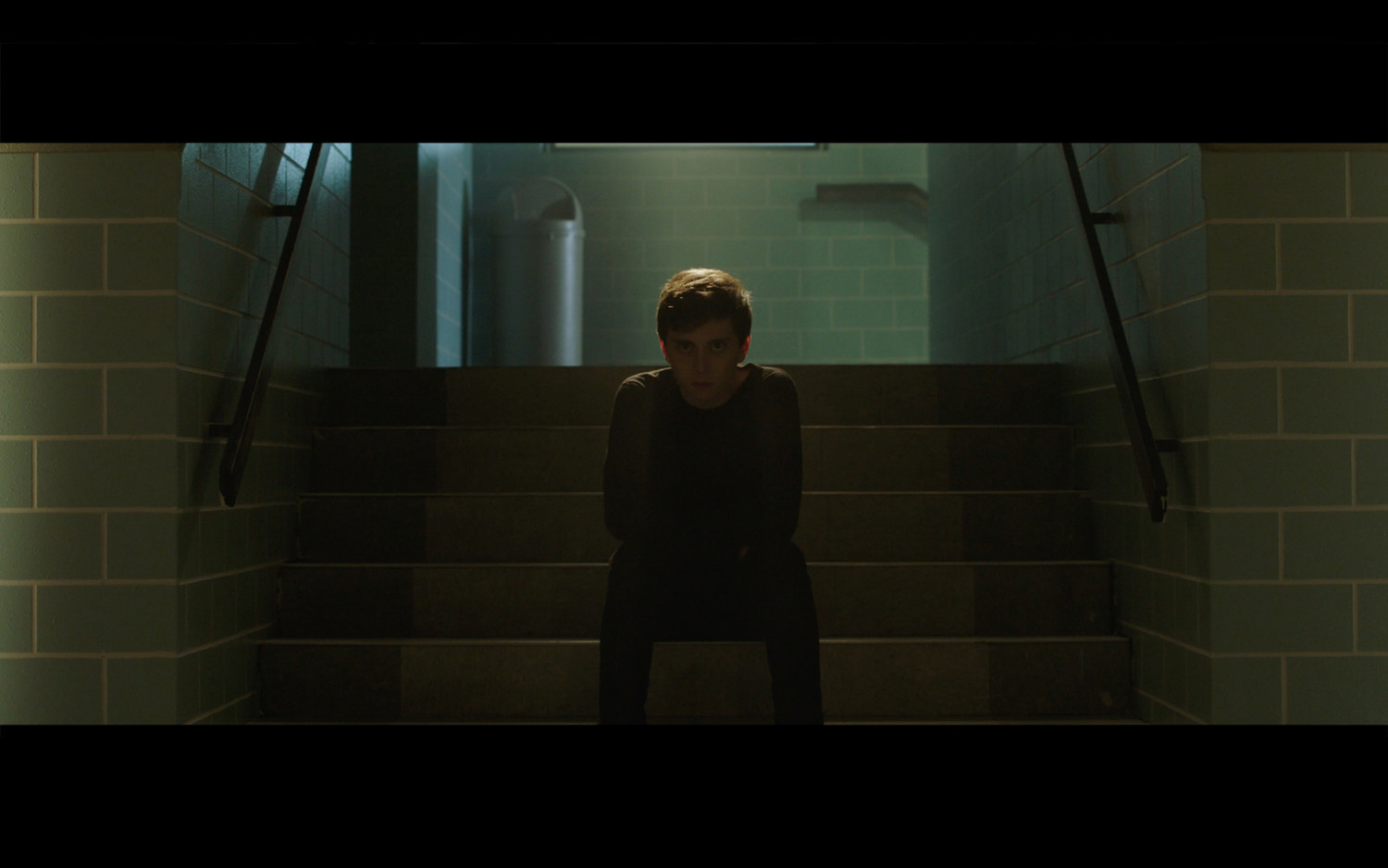 TooManyBodies.Org: Artists United to make America safe again
Wednesday, September 26, 2018 marked the launch and premiere of an extremely well-done and effective music video entitled "Too Many Bodies." It addresses gun reform through music and dance, combining the song "Place Called Us," composed by Alex Mackey with very moving and expressive choreography by Nancy Dobbs Owen. Directed and Produced by Reena Dutt, as well as co-Producers Puppett, Danielle Phelan and Penelope Wong, it gives an unusual portrayal of a school shooting; beginning immediately after the shooting, and by means of going back in time, recreating the moments before and afterwards with quite a potent effect.
You Hear two Gunshots, and see mostly darkness except for a young woman's face.
As the shot widens out, you see she is inside a closet. She crawls out of it along the floor and huddles, holding herself tightly in a ball behind a desk in an empty classroom. As the musical intro to the song "Place Called Us" begins, the shot widens even further and we begin to see young bodies lying, lifeless, on the floor. As the lyrics begin, we move through an empty hallway,
then back to the classroom, where, as the girl steps over the bodies, they rise and begin to dance slowly, passionately, starting to carry on activities done at school, and help each other to get up, supporting each other thru subtle dance moves and caresses. It is a very loving, caring dance and the lyrics are hauntingly beautiful.
The dance is carried out into that once deserted school hallway and becomes more joyous,
then slowly returns to the busy hallway between classes that came before the shooting occurred. Near the end, there are some statistics flashed on screen, and most impactful were the pictures of countless real-life victims flashed one by one, many of them young children, students in caps and gowns, people of all ages and ethnicities that really brings home how horrific the realities of gun violence is in our lives today. If you are not usually a crier, believe me this will make you weep. Please click on this link to view the video for yourself:
https://www.youtube.com/watch?v=I9n4NAohvKw. The parting words are: VOTE YOUR CONSCIENCE.
The dancers in the video were lovely, fluid and performed with clear intent. They included Nate Odell, Amir Yorke, Mia Lind, Malcolm Buchanan, Alexandra Woodley, Agnes Anglade, Eryn Orsburn, Kelly Perez and Jason Vu. Bravo to Nancy Dobbs Owen for her creative contribution in crafting the steps that made the lyrics so meaningful.
Also part of the event, was an Arts and Advocacy Panel after the viewing of the video, which was
eye-opening and informative, concluding with questions from the attendees to the panel that were extensively answered and explanatory. It was moderated by the esteemed
Joanne DiVito
, a mentor and
treasured dancer, choreographer, producer, responsible for many advantages for professional dancers thru CTFD, the LEAP Program and other organizations.
The panelists were a crucial part of this presentation ~ they spoke immediately after the video was viewed. Alyssa Milano was set to appear, but, since the Kavanaugh Hearing was the very next day, we learned that she had flown out to Washington, D. C. to attend.
Nurjahan Boulden was the first to speak, and the impact of her words cuts to your heart. When Nurjahan was a 21-year-old aspiring dancer, she was shot in a nightclub shooting by an assault rifle. Her life changed forever. Not until 10 years later did she speak publicly about the ordeal, suffering silently with depression, anxiety and complications from the bullet wound. Her bravery to share her story resulted in her finding support, empathy and truly caring people surrounding her. Since the shooting she has become a teacher, mother of three and travels the country helping survivors of gun violence heal, hosts online support groups and can be located online at www.shootingsurvivor.com.
Ben Jackson was next to address the crowd. He is the co-founder of NoRA, one of the sponsors of this event, who's mission is to reduce the impact of NRA money in American politics. He has a quite diverse background and was a fountain of information, opening up the floor to questions from the audience, which was also highly informative. He is a writer and activist and very dedicated to this cause. (www.NoRAnow.org)
There were many sponsors involved with this video launch, because it really does take a village to
get something of this magnitude of importance off the ground and up and running. Besides NoRA, other sponsors included eTECH Rentals, Capital Arts, The Performing Arts Center, This Bar Saves Lives, Edge Performing Arts Center, CineFemme, The Art of Elysium, where the event was held, CartoonaDay.com, The Camera Division, Studio Unknown, Quixote and We Make Movies. Their involvement and participation is an affirmation to the power of change when many come together for a worthy cause.
TOO MANY BODIES ' purpose with this film is to stir something within each and every American who sees this important and necessary video to become advocates for common sense gun laws in our country, and to offer help and support to survivors, their loved ones, and anyone suffering directly or indirectly from the violence caused by guns. You can reach the Too Many Bodies team by e-mailing bodiesmusicvideo@gmail.com. They have workshops and hold discussions, many of them centered around how the arts can be used to educate, advocate and heal. The non-profit foundation The Art of Elysium has many diverse programs monthly, and works alongside Children's Hospital Los Angeles, Cedars-Sinai Medical Center, UCLA Santa Monica, Skid Row's Union Rescue Mission, as well as numerous special ed schools and elder care facilities to help individuals of any age in need deal with social, emotional and mental health issues through the arts.
Photos and Cinematography by Daphne Wu.