Review: A Mother of A Performance Given By Two Female Powerhouses In An Involving THE MADRES
THE MADRES/by Stephanie Alison Walker/directed by Sara Guerrero/Skylight Theatre/thru April 29, 2018
The Skylight Theatre Company's National New Play Network Rolling World Premiere of THE MADRES most effectively succeeds in personalizing the plight of Argentinean mothers of 'disappeared' children during the height of La Guerra Sucia (The Dirty War) in 1978. Anchored by the two incredibly strong performances of Margarita Lamas as Josefina and Arianna Ortiz as her daughter Carolina, THE MADRES involves and mesmerizes whenever these two interact. Sara Guerrero very ably directs these two enormously skilled actresses as if
they were in an extreme fighting ring, continuously building the clashing tension, alternately circling each other, doing bits of housecleaning, and then lashing out in biting verbal attacks and accusations. But underneath all this arguing and disagreements, the mother-daughter love's quite evident, though sometimes deeply, deeply buried.
Playwright Stephanie Alison Walker's very smart script with her depictions of her two leading ladies would be dream roles for any Latina actress looking to sink her teeth into a meaty part. And for a younger Latina, the part of Belen, the 'disappeared' pregnant daughter of Carolina (and granddaughter of Josefina), boasts some strong moments amidst her weakened condition as an ill-treated detainee. Natalie LLerena readily displays all the varying, widely opposing emotions Belen goes through in finally coming face-to-face with her family. Llerena allows Belen's love and loyalty to her family sneak through her almost-completely brain-washed facade.
However; Walker, intentionally or not, skews in favor of the women. The two male characters appear hardly sympathetic or effectual. Gabriel Romero essays Padre Juan as a nosy, former religious confessor of Josefina and her family. He's powerless (or too afraid) to stand up for these women against the realities of the 'disappeared' or subversives, despite his previous warnings to them.
As Diego, the character seemingly in control; Alexander Pimentel nails his portrayal of the devoted soldier of the reigning military junta with a pouting lip, a still existing 'crush' on Belen, and no redeeming qualities whatsoever.
Walker's profound script illustrates just how far a mother must go through in those troubled times.
Kudos to set designer Christopher Scott Murillo for Josefina's lived-in living room set, and costume designer Jojo Siu for her appropriate period outfits on the women and the suitable uniforms on the men. Always good when 'normal' lighting or sound goes unnoticed. So a round of applause to lighting designer Wesley Charles Chew and sound designer Corinne Carrillo for being efficiently, mistake-free invisible.
Go see THE MADRES for the two actresses, at the very top of their game, going at it with each other, and learn some important history as a welcomed plus.
From This Author - Gil Kaan
      Gil Kaan, a former Managing Editor of the now-defunct Genre magazine, has had the privilege of photographing and interviewing some major divas of film, television, and stage in... (read more about this author)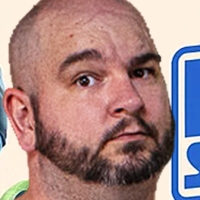 Interview: Chatting With Russall S. Beattie On THE EMPIRE STRIPS BACK At Montalban Theatre

November 28, 2022

The U.S. tour of the hit Star Wars burlesque parody The Empire Strips Back has begun previews at the Montalban theatre, with opening night on November 30, 2022. This unique show is best described by its creator Russall S. Beattie who let me beam into his creative brain a little.
---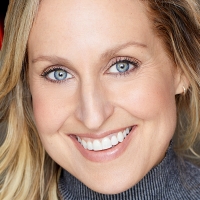 Interview: Annie Sertich Finds A NIGHT OF FAMILY & A Creative Home At The Groundlings

November 23, 2022

Adding to their already extensive line-up of impro shows, The Groundlings will be presenting A Night of Family for one-night only December 5, 2022. This show features Main Company member Annie Sertich with three Groundlings alumni Tim Bagley, Michael Hitchcock and Mindy Sterling. I got a chance to pick Annie's creative mind, a long-time Groundling.
---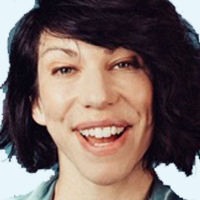 Interview: Jessica Pohly's Always Dancin' & Improv-vin' In & Out of A COZY WINTER CABIN

November 23, 2022

The Groundlings brand new Friday/Saturday holiday show Groundlings Cozy Winter Cabin opens December 2, 2022. Chris Eckert directs Main Company members Sam Desurra, Chris Kleckner, Laird Macintosh, Karen Maruyama, Jessica Pohly, Jay Renshaw and Annie Sertich. Jessica very pleasantly surprised me with her quick responses to my queries.
---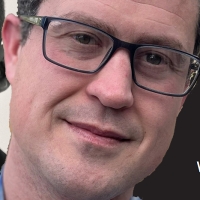 Interview: Director Andrew Neisler Making Sense In The Story Of MINDPLAY

November 21, 2022

The Geffen Playhouse is world premiering mentalist Vinny DePonto's latest show Mindplay. The run (already started) plays through December 18, 2022. I got the chance to chat with Vinny's long-time collaborator director Andrew Neisler.
---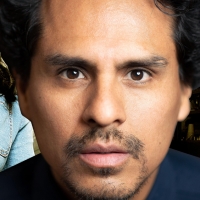 Interview: Making Great Sandwiches Makes for a Great Life for CLYDE'S Reza Salazar

November 15, 2022

Clyde's, the latest work of two-time Pulitzer Prize winner Lynn Nottage, just opened at the Mark Taper Forum November 15, 2022. Clyde's centers around a truck stop (Clyde's) staffed by rehabilitating ex-cons. Kate Whoriskey directs the cast of Kevin Kenerly, Tamberla Perry, Reza Salazar, Nedra Snipes and Garrett Young. Reza managed to squeeze out some time in between rehearsals to answer a few of my queries.
---