BWW Interview: Behzad Dabu DISGRACED Again As He Repeatedly Gets It Right In Chicago, & Now L.A.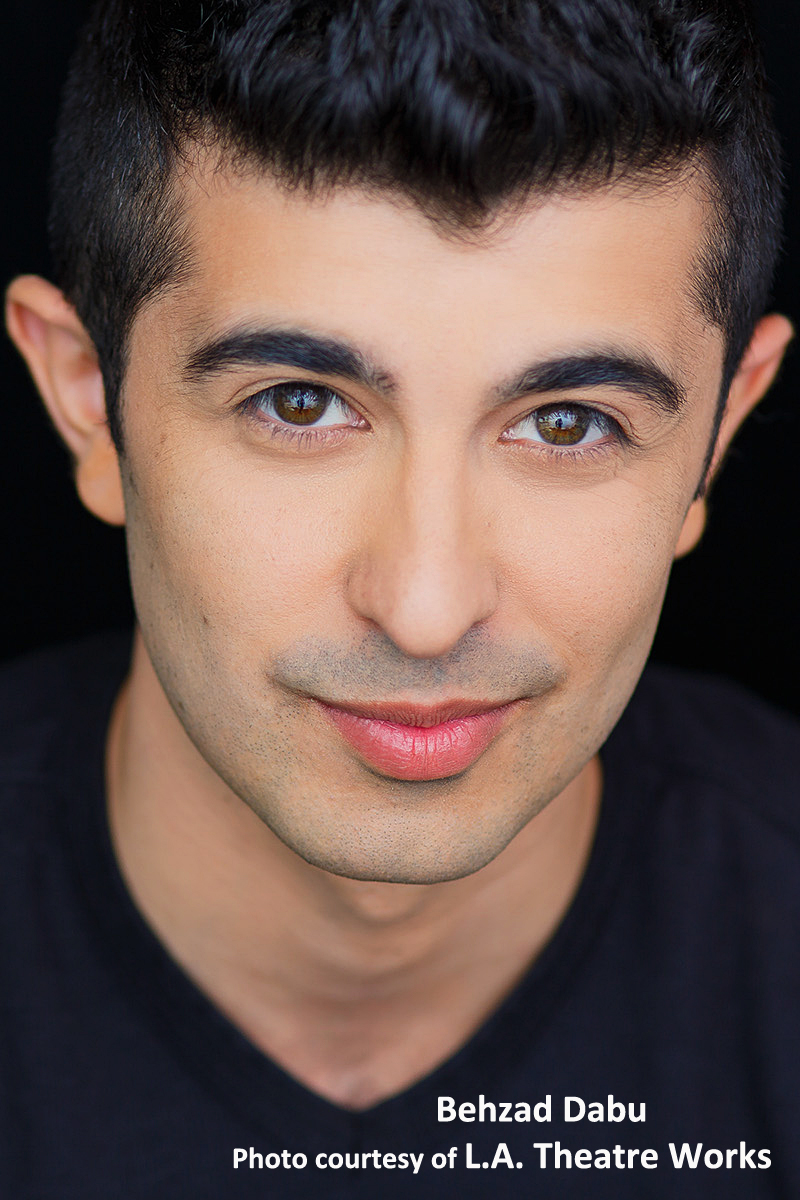 Playwright Ayad Akhtar's Pulitzer Prize-winning DISGRACED will be preserved for wide audience accessibility in a series of live performance recordings by Susan Albert Loewenberg's L.A. Theatre Works April 19 through April 22, 2018. We had the chance to pick the mind of a very frequent collaborator of Ayad Akhtar, actor/producer/activist Behzad Dabu who will be reprising 'Abe' at the L.A. Theatre Works production, in the role he originated.
Thank you for taking the time for this interview, Behzad!
Were you familiar with the live-in-performance recordings that L.A. Theatre Works produces? Or is this your inaugural experience with Susan's group?
I was familiar with the group because I saw BETWEEN RIVERSIDE AND CRAZY a couple months ago. It was an awesome experience!
You originated the role of Abe at Chicago's American Theatre Company in 2012, with this being the sixth production of DISGRACED you've been in, right? (American Theatre Company, Goodman Theatre, Berkeley Repertory, Seattle Repertory, and the Mark Taper Forum at Center Theatre Group)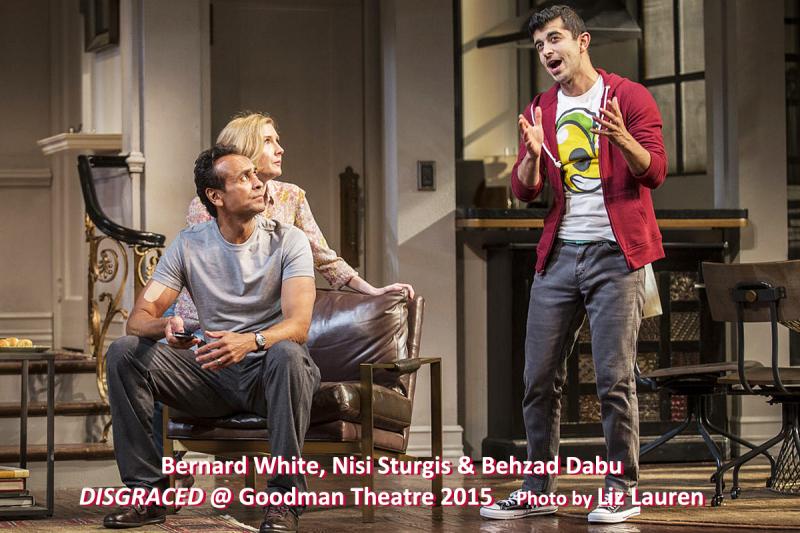 Yes, I have done the play a LOT. I love it. But each production in each city was completely unique with different casts and set design.
To say the political climate has changed a bit since playwright Ayad Akhtar won the 2013 Pulitzer Prize for Drama for DISGRACED would be such an understatement. For you to re-visit the role of Abe all these times, did you find different motivations or provocations that tweaked your subsequent performances of Abe?
Yeah, the play is very solidly set ten years post 9/11. Yet, for the viewer, the optics surrounding the play have changed as our climate does. But mostly, any actor's performance is molded by their own identity. And since I am such a different person than I was in 2012, the character of Abe has changed with that throughout my journey with this play. Theatre is always a dialogue with the audience as well, so the political temperature of the city has an effect on the show, as well as current events.
DISGRACED deals with issues of racial and ethnic prejudices. Did you have to deal with any of this ugliness growing up in Syracuse, New York?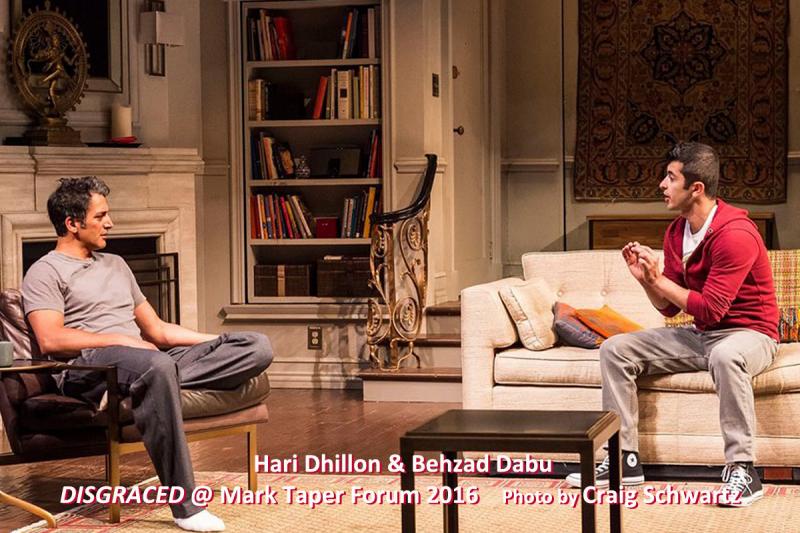 Absolutely, but it wasn't just growing up, it's also doing theatre in Chicago and also being an actor in Hollywood. I think all people of color in America deal with micro-aggressions on an almost daily basis, but in this industry, it's not always so subtle, sometimes the ugliness can smack you in the face. Representation for POC in the media is something really important to me that I work to improve daily, and since it's so close to my heart and mind, it informs how I play Abe.
Were those experiences the impetus for starting The Chicago Inclusion Project?
Absolutely. Emjoy Gavino, myself, and other artists were all talking about it, and she suggested we do something about it. So we did.
Do you think Amit the fetus you played in Lauren Yee's SAMSARA would have grown up to be anything like Abe?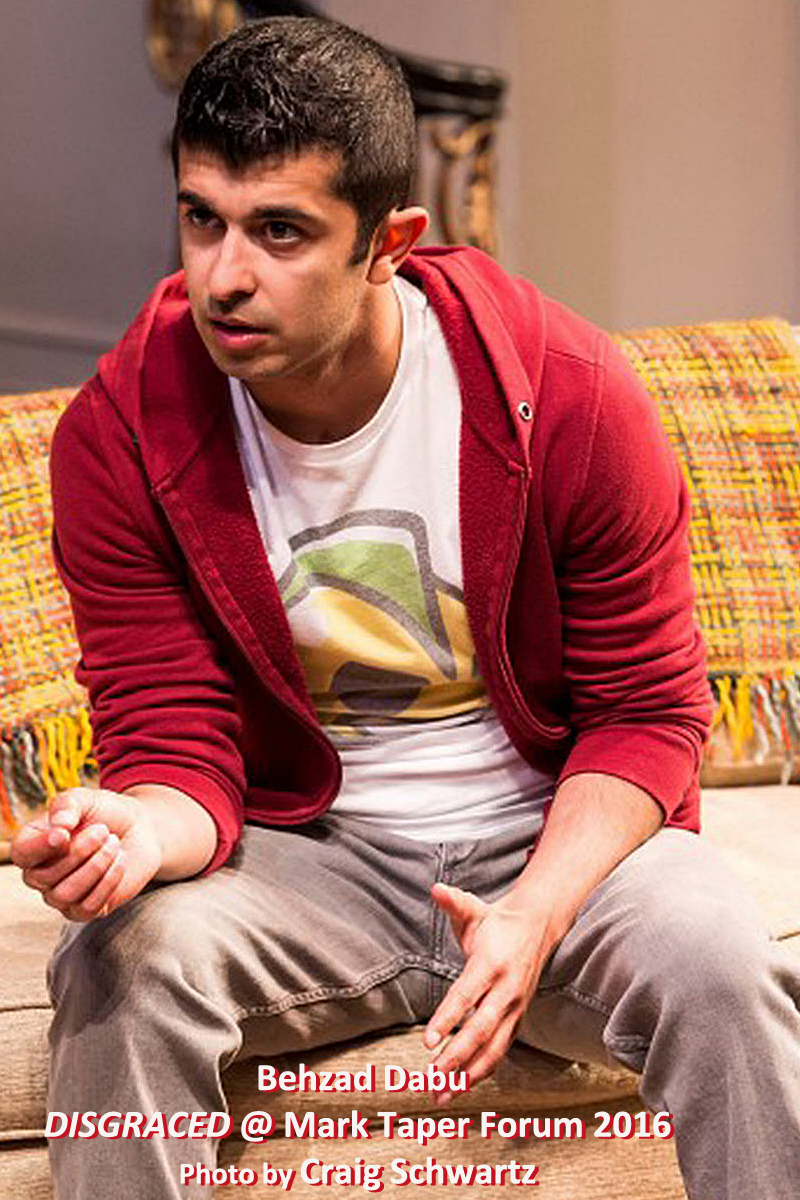 Ha! No, actually. I LOVE playing that role, and I actually think they have the same fire and passion, but Amit is very curious and open to exploration, where I think Abe is a bit more stubborn and set in his beliefs.
Have you had any leisure time to check out the L.A. theatre scene between scheming, dying and recovering on How To Get Away With Murder?
A bit! I have seen some shows at CTG, Geffen, Pasadena Playhouse, South Coast Rep, and some smaller theaters. I have also continued to do some post-show discussion work and audience facilitation for new plays at some theaters here. I really enjoy that.
From what you've experienced of L.A. theatre, how would you compare and contrast the theatre communities of Chicago and Los Angeles?
I don't know how well this answer is going to play, but honestly, it can't compare to Chicago theatre, the Chicago theatre scene takes a First Place position in the lives of the artists, it doesn't sit behind a co-star or guest star on a TV show... Many artists make their livings on stage in Chicago, and it's all about the work, rather than landing an agent or impressing a casting director. So there is a sense of ensemble that is palpable there. The actors and designers and directors in Chicago are truly world-class and the theatre community is strong. This isn't a knock on L.A. theatre at all, it's just a testament to how incredible Chicago theatre is.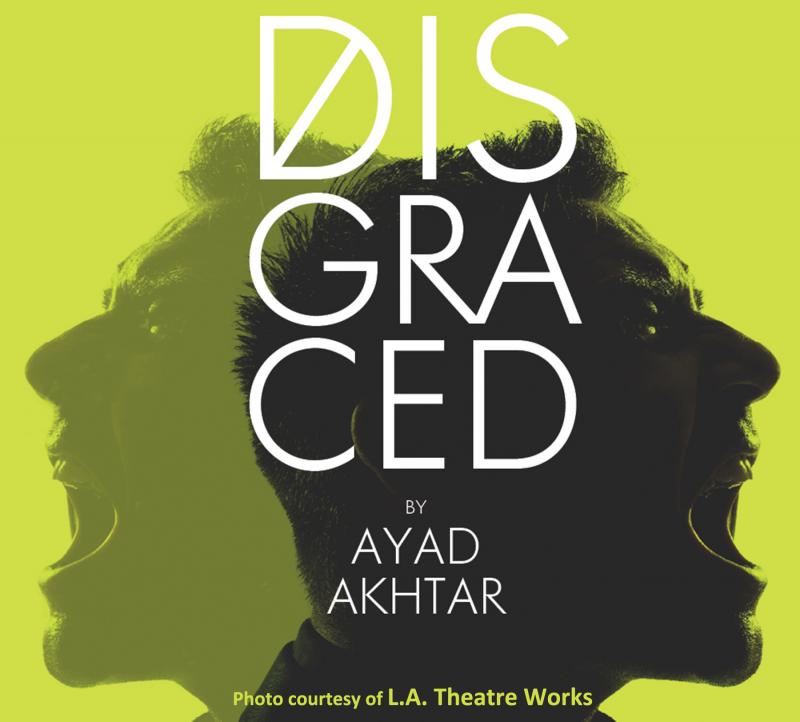 Where will your next theatrical project be - Los Angeles? Or Chicago? Or Broadway?
I am actually currently producing a show Off-Broadway called UNEXPECTED JOY in NYC at the York Theatre. The musical features a book and lyrics by Bill Russell (SIDE SHOW) and music by Janet Hood. to be directed by Amy Anders Corcoran (ESCAPE TO MARGARITAVILLE), with music direction by Beth Falcone (LES MISERABLES). Performances start April 24!
Thank you again, Behzad! I look forward to 'hearing' and watching you recreate your role of Abe.
For DISGRACED ticket availability for the five performances April 19 through April 22, 2018, log onto www.latw.org