Review: FOOTLOOSE THE MUSICAL at Cultural Arts Playhouse Syosset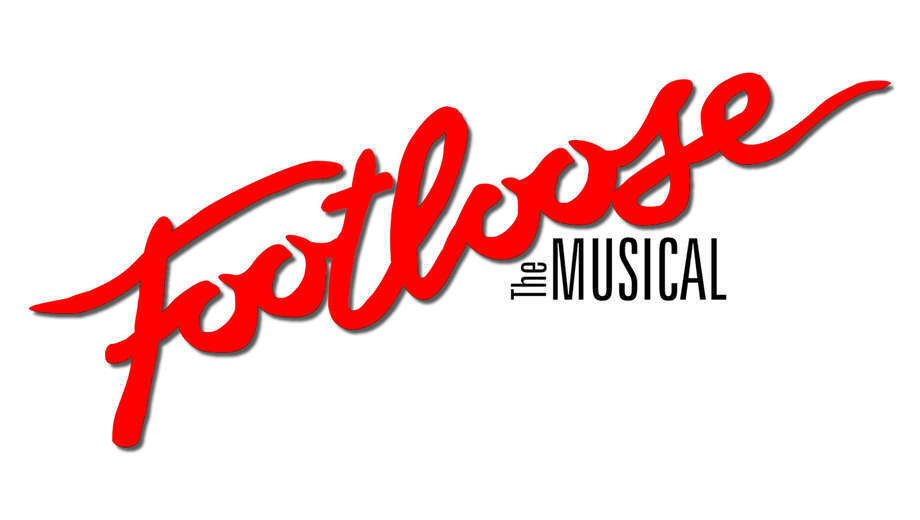 A town where dancing is against the law? Sounds crazy no? Yet in the little town of Bomont, don't you dare bust a move or Reverend Shaw will come after you. Especially if your name is Ren McCormack.
The Cultural Arts Playhouse in Syosset gathered a hip and happening group of locals together to bring the Broadway musical "Footloose" to life. Based on the hit 1984 Kevin Bacon film, the rock and roll crowdpleaser follows new kid on the block Ren through his rocky new life in a new school and town. While tackling growing pains and family upheaval, he tries his best to adjust to the new social setting. Ren loves dance as well as the Reverend's daughter which are both strictly taboo yet in the end, the town of Bomont is turned upside down, and for the better.
Jason Kopp is a fantastic Ren. He can sing, he can dance, he can simply do it all. His love interest Ariel played by the marvelous Danielle Ducey is equally terrific. They have great chemistry together and make a winning pair. Ariel's father Reverend Shaw, played by the great Bruce Grossman who also skillfully directed the musical, is a force not be reckoned with. He is an extremely conservative man of the cloth who tries to keep a tight leash on both his community and daughter. Good luck with that!
Vi, the Reverend's wife, is a little softer and Shari Cohen plays her beautifully. Her shimmering voice and cool demeanor certainly counteracts her holy husband. Ariel's current good for nothing boyfriend Chuck Cranston is portrayed by the winning and convincing Nick Ticali. Though we're not the biggest fan of Chuck Cranston whatsoever, Mr. Ticali is spectacular in the part.
Just when you need comic relief, country bumpkin Willard makes his appearance. Willard becomes Ren's friend and was superbly portrayed by the scene stealing Ryan Lane. Lane was outrageous in the role and made this feisty softy larger than life. His singing, dancing, and comic timing were all perfection. The audience truly ate him up everytime he set foot on the stage. He also created the fabulous footwork for this production.
The ensemble seemed to fly through their steps with the greatest of ease and kept the audience jumping and jiving all evening especially Steven Press, Chrissy Ganci, Sydnee Labuda, and Taneisha Corbin. Special congratulations to the "Footloose" band comprised of Jon Riss, Matt Herman, and James Nadien for expertly sounding like an entire orchestra. It's always great to hear the classic 1980's rock songs combined with sensational production numbers.
Revisiting "Footloose" and all the classic 1980's stories are always a tuneful trip. The Cultural Arts Playhouse in Syosset gave us radical nostalgia and showcased the best young talent on the island making us all wish that dancing was the world's biggest problem.
-----------------------------------------------------
Music by Tom Snow, Lyrics by Dean Pitchford, Stage Adaptation by Dean Pitchford and Walter Bobbie, Based on the original screenplay by Dean Pitchford, Additional Music by Eric Carmen, Sammy Hagar, Kenny Loggins and Jim Steinman, Lighting Tony Frangipane, Technical Director Thomas McKenna, Stage Manager Amanda Schmidt, Assistant Choreographer Ashley Lane, Choreographer Ryan Lane, Musical Direction Jon Riss, Director Bruce Grossman.
The Footloose Band: Piano/Conductor Jon Riss, Guitar Matt Herman, Drums James Nadien
Starring: Danielle Ducey and Lauren Delgenio as Ariel, Sydnee LaBuda and Ashley Lane as Rusty, Josh Oxyer and Jason Kopp as Ren, Bruce Grossman as Rev.Shaw, Veronica Fox and Abby McCabe as Urleen, Taneisha Corbin and Catherine Gerbasi as Wendy Jo, Chrissy Ganci and Camille Socolof as Betty Blast/Irene, Rich Giordano and Nick Nicali as Chuck, Jared Grossman as Willard, Warren Tierney as Travis, Steven Press as Lyle, Ryan Lane as Bickle, Anthony Marino as Jeter, Michael Marinelli as Garvin, Michael Sherwood as Principal Clark/Cop/Coach/Dunbar, Frank Ambrosini as Uncle Wes, Michael Marinelli, Warren Tierney, Nick Lavorna, Ryan Lane, Anthony Marino, Steven Press, Chloe Singer, Ben Dershowitz, Jenna Robinson, Megan Fives, Gabby Amico, Nadina Espinosa, Anja Jackowski, Giovanna Aiello, and Faith Gany as Highschoolers, Elaine Kessler as Eleanor, Shoshana Ellihou Cellers as Lulu, Jenn Demopoulos as Ethel, Mercedes Altman and Shari Cohen as Vi, and Leanne Haddock, Chrissy Ganci, Camille Socolof as Townspeople. Nick Ticali/Male Swing, Tim Roth Understudy for Shaw.
For more information and tickets please call: 516.694.3330 or visit online: http://www.culturalartsplayhouse.com