Click Here for More Articles on DANCE - THEATER
BWW Review: A CHORUS LINE at Argenta Community Theater is One Singular Sensation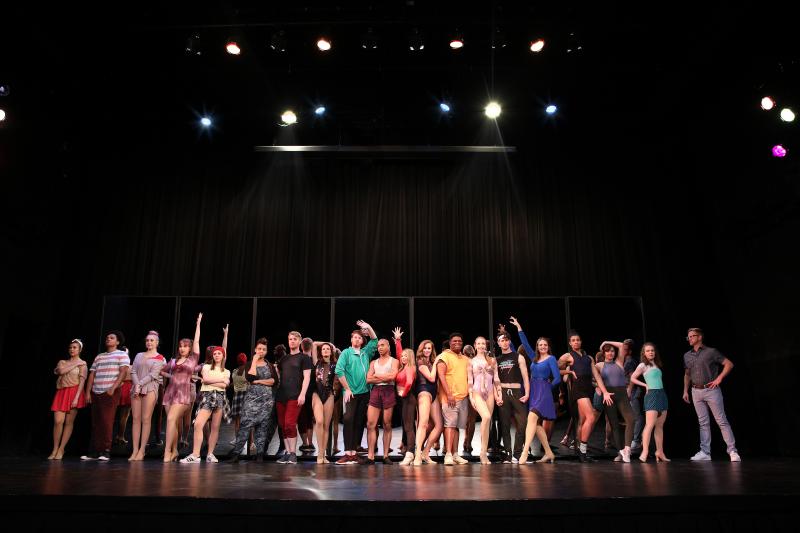 The Argenta Community Theater, 405 Main St., in North Little Rock, never fails to bring a top-notch performance with every show, and the audience has caught on to this fact. Not only was the show that I saw on Sunday sold-out, the whole entire run was sold out by opening night. When most theaters hope to at least break even, the Argenta has to decide if they want to add extra shows to accommodate all of their fans. I do not have to go to a show at the Argenta to write about whether the production is good or not. I am lucky enough to get to attend the performances to catch the details and watch emerging stars shine on the stage.
Directed by Vincent Insalaco and produced by Judy Tenenbaum, A Chorus Line (music by Marvin Hamlisch, lyrics by Edward Kleban, and book by James Kirkwood) was, indeed, one singular sensation, however, singular may not be the correct word. The dancing--OMG-- the dancing was spectacular. The choreography, directed by Christen Burke Pitts, was non-stop and ever moving. Also, you would think that the singing may be a bit breathy with all of that dancing, but no, they were on point. The acting as well was equally enjoyable. I always expect to be entertained when I come here, and they thoroughly danced their way into my heart once again.
The show is, of course, about dancers auditioning to be in the chorus of a Broadway Show. During the auditions they are not only asked to dance, but to tell their own personal stories to a, generally phantom, director. This time, the Argenta made the director center stage, so to speak. Zach the director, played by Craig Wilson, was placed right in the center of the audience, making you feel like you were actually part of the audition area. Personally, I feel this was a bold yet excellent move for this character. It gave Zach more depth by actually getting to see him, instead of being a mysterious voice in the distance.
It's the details and chemistry that really brought this story to life. I enjoyed watching the relationship between Al, played by Caleb T. Allen, and Christine, played by Sophia Young, throughout the musical but especially during their number "Sing." Their connection was solid all the way through the show, and the detail was in how he held her and supported her through the whole audition process. Another detailed actress was Allison Stodola Wilson, who played Sheila. She interacted with the cast even when she wasn't being spotlighted. As an "aging" dancer who knew how to chase after what she wanted, Wilson's Sheila was confident in what she was selling. Even her exit from the chorus line was great. Other noticed personalities were Brian Earles, who played Greg. My daughter noted that she like his attitude. She also said that Anthony Bryant, who played Larry, was a really great stage manager. In fact, at times, we were really convinced he was actually the stage manager.
The music, played by real musicians hidden somewhere that I couldn't see, did not just fade into the background. Although there were a few instances where the balance between musicians and singers were slightly overbearing, live music will always win out over the prerecorded music. It just makes the production that much more exciting.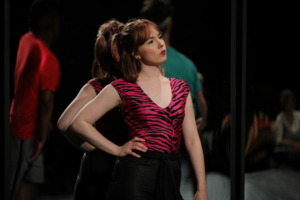 Some of my favorite numbers included the cheeky "Dance Ten, Looks Three" sung by Val, played by Katie Greer--such a cute number! The introductory song "I Hope I Get It" with the whole cast was also a fun one as well as the closing number. The montage numbers were busy, but "Nothing" performed by Autumn Romines as Diana was the standout during those pieces.
Lucky for you who did not get a ticket, the Argenta added a Saturday matinee, July 27, at 1 p.m. Go directly to their website at argentacommunitytheater.org to purchase a ticket. Any other website selling tickets are fraudulent.
Related Articles