BWW Review: ANASTASIA at American Theatre Guild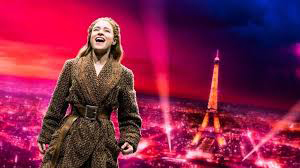 Opening night Kansas City audiences for "Anastasia the New Broadway Musical" were treated to a tremendously well performed, visually dazzling, homage to the classic musical theater form. It is history become fairy tale in the century since the Romanov monarchy was murdered by the Bolsheviks after being transported to Siberia.
A rumor has persisted that somehow the youngest Grand Duchess, then seventeen-year-old Anastasia, somehow survived her family's terrible fate. It is a rumor that provides the genesis for this slick Broadway musical rendering.
Anastasia's Grandmother, the Dowager Empress of Russia, Maria Feodoronva, did escape execution and spent her declining years (until her death in 1928) holding court. Maria was actually a member of the Danish Royal Family. It was common in the late nineteenth century for the crowned heads of Europe to be related through marriage. Czar Nicholas himself bore a striking resemblance to his cousin, the King of England. Grandmama Maria even funded research into the disappearance of her Romanov family until it ultimately became unbearable.
Anastasia the Musical is set in 1927 (after a little exposition) at St. Petersburg Russia. The land of Milk and Honey promised by the Bolsheviks has so far failed to produce the people's paradise they had been expecting. Everyone dresses in rags and is increasingly hungry. A job sweeping streets is considered good employment.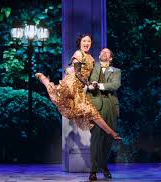 Two grifters, a young man named Dimitry (Steven Brower) and his older friend Vlad Popov (Edward Staudenmeyer), hear the oft repeated fable about Anastasia, the supposed last surviving Romanov. They hear the Empress Dowager will pay them a fee if they can deliver Anastasia to her Grandmother. They hatch a plan to find a young girl who can play the part. The worst possible outcome is that both they and the girl will end up escaping poverty for a new life in the west.
It turns out that Vlad had been a minor member of the Russian Royal Court prior to the 1917 revolution. He knows many of the original players.
They happen upon a young street sweeper, Anya (Lila Coogan), of about the right age. Anya had been discovered, injured, with no memory, and was confined to a hospital until she recovered. As Dimitry and Vlad get to know Anya, the possibility grows that she may actually be the lost Grand Duchess.
Meanwhile, the Russian state, in the person of a lower level official, one Gleb Vaganov (Jason Michael Evans), hears about Anya and has her brought to him for an interview. She denies being Anastasia, but Gleb finds himself strangely attracted to this pretty young woman. He offers her tea and then releases her.
As Dimitry and Vlad drill their new charge, her memory slowly returns. She knows details of her former life that they have not shared with her. They become convinced she may be the Princess.
The trio strikes out for Paris. Vlad's former lover Countess Lilly (Tari Kelly) is now the Dowager Empress's primary lady-in-waiting. He hopes their earlier relationship may be leveraged into a meeting between Anya and Grandmother Maria.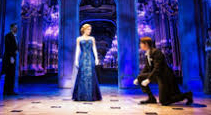 "Anastasia" has a book by Terrence McNally and a score by Stephen Flaherty with lyrics by Lynn Ahrens. Six songs have transitioned from a 1997 animated version along with sixteen entirely new pieces of music. The Broadway book is significantly altered from the animated version of "Anastasia." The new version opened at the Broadhurst Theatre in March 2017 and continues running there through the end of this month. Although the show received mixed reviews in New York, I believe the New York critics were too tough.
"Anastasia" has much to recommend it. I thoroughly enjoyed myself. This happens to be the first ever-touring company and the casting agents and director have done this material proud. All the actors are better than good. In particular, Lila Cogan as Anya is super. She is exactly what I would expect as a leading Broadway baby. Her opposite number is a quite capable Stephen Brower. Stephen was the Dimitry understudy for the Broadway production.
"Anastasia" owes much in structure to the honored classical musicals of the 1940s, 1950s, and 1960s. An audience member can often recognize spots in the show for a certain kind of song and "Anastasia" delivers. There is a spot for an older, wiser member of the cast (The Dowager Empress), for a comedy second lead couple (Lilly and Vlad), and a not too evil villain (Gelb). This may be why some New York reviewers were not enthused, but done well I find the familiar endearing. This production is slick and done extremely well.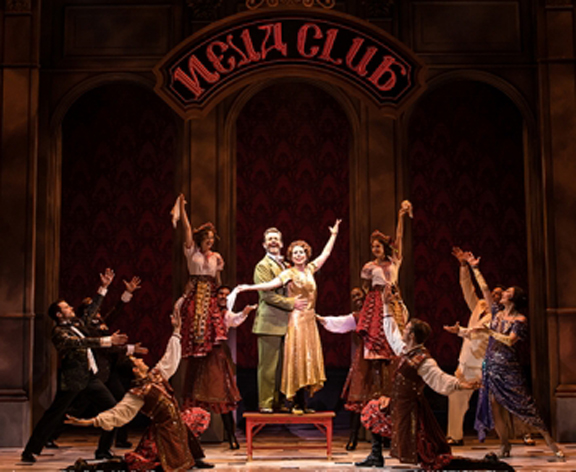 Lilly (Tari Kelly) and Vlad (Edward Staudenmeyer) are perfectly matched, funny, and well sung. Mr. Staudenmeyer in particular has an exceptional voice a la the late, great Alfred Drake. Minor roles and ensemble numbers similarly add to the general atmosphere.
I have used the word slick several times to describe the production values. The production is impressive. Alexander Dodge's Set Design is wonderful, but backing him up is Video and Projection Designer Aaron Rhyne. "Anastasia" makes incredible use of projections throughout, but especially during the the train scene near the end of Act I. Scene changes do not get in the way. Costumes by Linda Cho are excellent.
"Anastasia" may not be innovative, groundbreaking serious theater, but it is a most entertaining evening in the highest-level Broadway tradition ending in a most deserved and unanimous standing ovation.
Anastasia the Kansas City's Music Hall continues through March 17, 2019. Tickets are available at the box office, online at the www.americantheaterguild.org, or by telephone at 800.776.7469.
Photos courtesy of the American Theatre Guild