BWW Review: VISITING MR. GREEN at Beit Lessin Theatre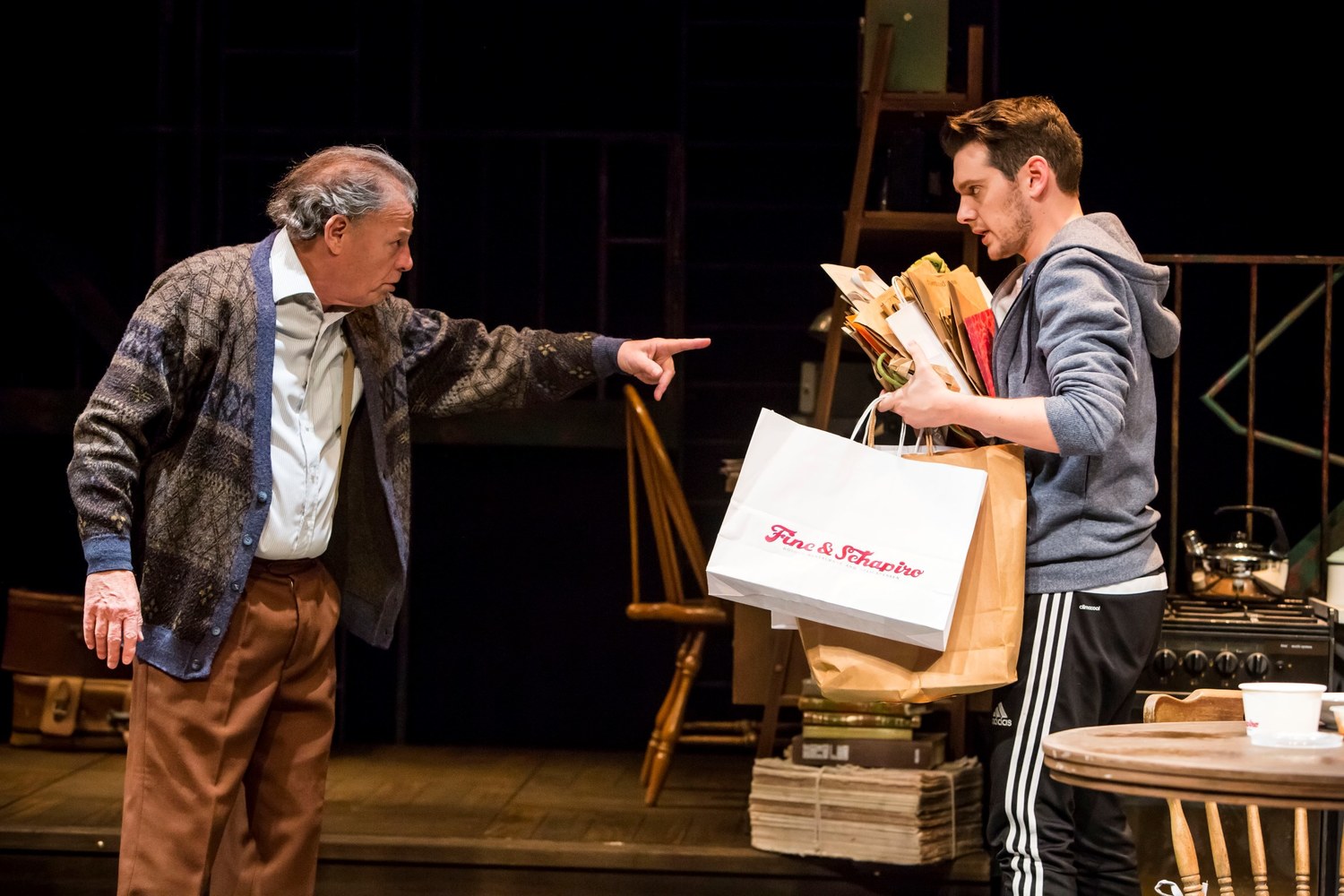 For over twenty years the award winning play Visiting Mr. Green has been presented around the world and been receiving great reviews, including in Israel where it won the 2001 Israeli Theatre Awards in the Best Play category. Last week Beit Lessin Theatre premiered its new production of the play, directed by Nathan Datner.
Visiting Mr. Green is a modern, touching comedy, written by Jeff Baron in 1996, that takes place in New York and tells about an 86 years old Jewish widower, Mr. Green, played by Gadi Yagil, who after he almost got ran over by a car starts receiving weekly court ordered visits from the young man who drove that car, 29 years old Ross Gardiner, played by Ido Rozenberg. Mr. Green's unwillingness to receive Gardiner's forced visits softens as time goes by and as more details about each other are revealed and shared between the two.
With a simple beginning for this story it surprises as it becomes smart, complex and emotional, and touches many topics that every viewer can find at least something to connect with, including family, agedness, the history of the Jewish people, the preservation of Judaism, sexual orientations, faith and more, while they all somehow have a connection between them in this play. All this was made into an even richer production with director Nathan Datner's wonderful work, from natural placements of the actors on stage to small gestures like Mr. Green holding Ross Gardiner's scarf after they hug, which whether it was intentional and by Datner's instructions or not it still shows how he managed to bring all those who are involved in this production to bring this story to life in the best possible way.
This is a play that must have strong leading actors in order for it to truly reach its potential and pass on its messages. Gadi Yagil and Ido Rozenberg answer this requirement perfectly with great chemistry together on stage and while being both funny and moving, Yagil doing so with a heartfelt performance ranging between helpless, stubborn and charming, and Rozenberg skillfully and professionally portraying Gardiner with presenting profound honesty and vulnerability with his character.
While giving thanks to the well deserved creative team during the curtain call of the play's premiere, Ido Rozenberg introduced costume designer Oren Dar as the artist behind what he believes is the special effects of this production, as indeed both he and Gadi Yagil have many costume changes, including some quite quick changes. Also worth mentioning is the fitting set designed by Alessandra Nardi, complementing lighting designed by Adi Shimrony and both natural and relatable translation by Ido Riklin. The only thing that didn't connect with all the other elements in this play was the music, by Lior Ronen, which not only interrupted the flow of events and at times even gave a not required unpleasant feeling, but also the music recordings themselves were deficient and had a very artificial sound. Thankfully, this didn't seem to prevent the audience from enjoying the show, as the theatre was filled with laughter and even emotional tears in different moments throughout the evening.
With one masterpiece after another, Beit Lessin continues to bring meaningful and beautiful productions such as this into our lives, and as the Israeli theatre is under the risk of being neglected by younger audiences, especially in regions outside of Tel-Aviv, such a play that can easily resonate with audiences of all ages is very much needed in this country.
For tickets and further information visit www.lessin.co.il or call 03-7255333 (Israel).
Related Articles View More Israel

Stories

Shows
Born in Israel, Ronit was introduced to the theatre at a young age while spending a year in Canada where she was taken to see (read more...)