2022 Horton Foote Prize Awarded to Christina Anderson for THE RIPPLE, THE WAVE THAT CARRIED ME HOME
Ms. Anderson will be honored at a private celebration on Monday, October 24 at New York's Lotos Club. She will be presented with $50,000.
Mari Marchbanks (Founder and Executive Director) announced today that the 2022 Horton Foote Prize has been awarded to Christina Anderson for her play the ripple, the wave that carried me home.
Ms. Anderson will be honored at a private celebration on Monday, October 24 at New York's Lotos Club. She will be presented with $50,000 and a limited edition of Keith Carter's iconic photograph of Horton Foote, which is found in the permanent collection of the National Portrait Gallery in Washington, D.C. Pulitzer Prize winning playwrights and Ms. Anderson's former teachers and mentors, Paula Vogel and Lynn Nottage, will present her with the prize at the celebration.
Ms. Anderson's work was commissioned by Berkeley Repertory Theatre and was co-nominated by Berkeley Rep and The Goodman Theatre. Its world-premiere production, directed by Jackson Gay, will open at Berkeley Rep (September 9 - October 16, 2022) followed by Chicago's Goodman Theatre (January 15 - February 12, 2023).
In the ripple, the wave that carried me home Tony-nominated playwright Christina Anderson brings us a poignant, transporting, and quietly subversive story of racial justice, political legacy, and family forgiveness. Janice's childhood was steeped in her parents' activism as they fought for the integration of public swimming pools in 1960s Kansas and taught scores of Black children to swim. But Janice later steps away from her parents' politics and starts her own life and family far away-until she's pressed into speaking at a ceremony honoring her father. the ripple, the wave that carried me home is a moving exploration of a family's response to injustice and a daughter's reckoning with her political inheritance.
Regarding Ms. Anderson's play, Judge Chair Sharon Washington commented, "I was
immediately struck by the poetry of Christina's play. 'I inherited the weight of water. The
heaviness, the consequence of it - not the joy'. What do you do with dreams that are not your own? What is your responsibility? To the community? To yourself? Her words flow over and through you, carrying us on a beautifully sensory experience that lingers long after the last word is spoken. Completely compelling. Bravo!"
Awarded since 2010, the biennial prize recognizes excellence in American theatre, and is named in honor of the late Pulitzer Prize-winning playwright. Each Prize year prominent professional theatres throughout the country are invited to submit a newly produced or an unproduced play, with unproduced works slated for an upcoming premiere production. After a national reading committee narrows the field, ensuring that each script receives multiple blind readings, a selection committee reads and selects the top finalists to be presented to the judges.
This year the Artistic Judges Panel is comprised of award-winning actor and playwright Sharon Washington (Honorary Chair); Artistic Director of New York Stage and Film, Christopher Burney; scenic designer Wilson Chin; and freelance director and theater consultant, Seema Sueko.
Also to be presented at this year's ceremony will be the inaugural Horton Foote Prize Gratitude Gift, to be awarded each prize year to a 501c3 non-profit organization that endeavors to have a positive impact through the work and art of theater, as chosen by the Honorary Chair. This year's $10,000 gift, at the direction of Sharon Washington, will be awarded to Theatre Gap Initiative, a nonprofit college-prep program for high school grads planning to apply for Bachelor of Fine Arts and conservatory programs. With an intentional focus on Black, Indigenous, and People of Color as well as students from economically challenged backgrounds, TGI offers its students specific and rigorous training in Acting, Dance and Voice as well as guidance through the entire process of applying to college professional training programs. Under the direction of Tony Award-winning theatre educator Corey Mitchell, Theatre Gap Initiative is a vital first step for producing America's next generation of Black and Brown actors, musicians, playwrights, and directors.
Christina Anderson is a 2022 Tony Award Nominee for Outstanding Book of the Broadway musical Paradise Square. She is a playwright, screenwriter, educator, and creative. Plays include: the ripple the wave that carried me home, How to Catch Creation, pen/man/ship, Man in Love, and Good Goods. Her work has appeared at The Goodman Theatre, OSF, The Public Theatre, Yale Repertory Theatre, Kansas City Rep, and other theaters in the United States and Canada. Awards and honors include: 2021 Prince Prize, 2020 United States Artists Fellow, MacDowell Fellowship, Lily Awards Harper Lee Prize, Herb Alpert Award nomination, Barrymore Nomination, and New Dramatists Residency. Her work has appeared multiple times on the annual Kilroy's List, an industry survey of excellent new works by female playwrights. She taught playwriting at the David Geffen School of Drama, Wesleyan University, Rutgers University, SUNY Purchase College, and served as the interim Head of Playwriting at Brown University. Current projects: a collection of plays to be published by Tripwire Harlot Press in the Fall of 2022, Public Theatre commission for the stage adaptation of Zora Neale Hurston's Barracoon, and Ericka Huggins's biographical screenplay.
Previous recipients of the Horton Foote Prize include Lynn Nottage for Ruined, Will Eno for Middletown, David Lindsay-Abaire for Good People, Naomi Wallace for The Liquid Plain, Dan O'Brien for The Body of an American, Suzan-Lori Parks for Father Comes Home from the Wars (Parts 1, 2, & 3), Jordan Harrison for Marjorie Prime, Zayd Dohrn for The Profane, Lauren Yee for Cambodian Rock Band, Jaclyn Backhaus for India Pale Ale, and Lloyd Suh for The Chinese Lady.
Industry Classifieds
More Hot Stories For You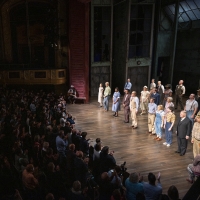 TO KILL A MOCKINGBIRD Faces New Legal Troubles

December 2, 2022

In 2019 the producers of the Broadway adaptation of To Kill a Mockingbird sought to prevent small theaters around the country from staging an earlier dramatization of the novel. Now, the publisher of the earlier adaptation of the novel is seeking the stop the Broadway version of To Kill a Mockingbird from being staged at a variety of venues.
---
The Harriet Tubman Effect Launches Broadway Ticket Accessibility Initiative

December 2, 2022

The Harriet Tubman Effect has announced a  partnership with several Broadway shows to increase accessibility to tickets.
---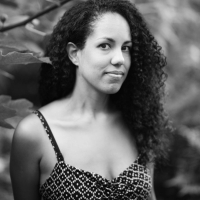 Stage Directors and Choreographers Foundation Awards $10,000 Denham Fellowship to Colette Robert

December 1, 2022

Stage Directors and Choreographers Foundation has selected Colette Robert as this season's SDCF Denham Fellow for her upcoming production of The Harriet Holland Social Club Presents the 84th Annual Star-Burst Cotillion in the Grand Ballroom of the Renaissance Hotel, which she also authored. 
---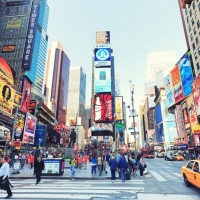 Actors' Equity Association and The Broadway League Reach Tentative Agreement on New Production Contract

December 1, 2022

Actors' Equity Association and The Broadway League have reached a new, three-year collective bargaining agreement for the Production Contract that governs Broadway shows and sit-down productions across the country.
---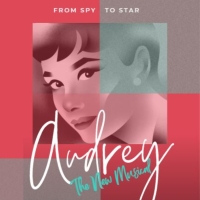 AUDREY: THE NEW MUSICAL Now Available For International Licensing Through Broadway DNA

December 1, 2022

Broadway DNA will handle international licensing for 'AUDREY: THE NEW MUSICAL,' inspired by the classic Hollywood and world-renowned icon.
---