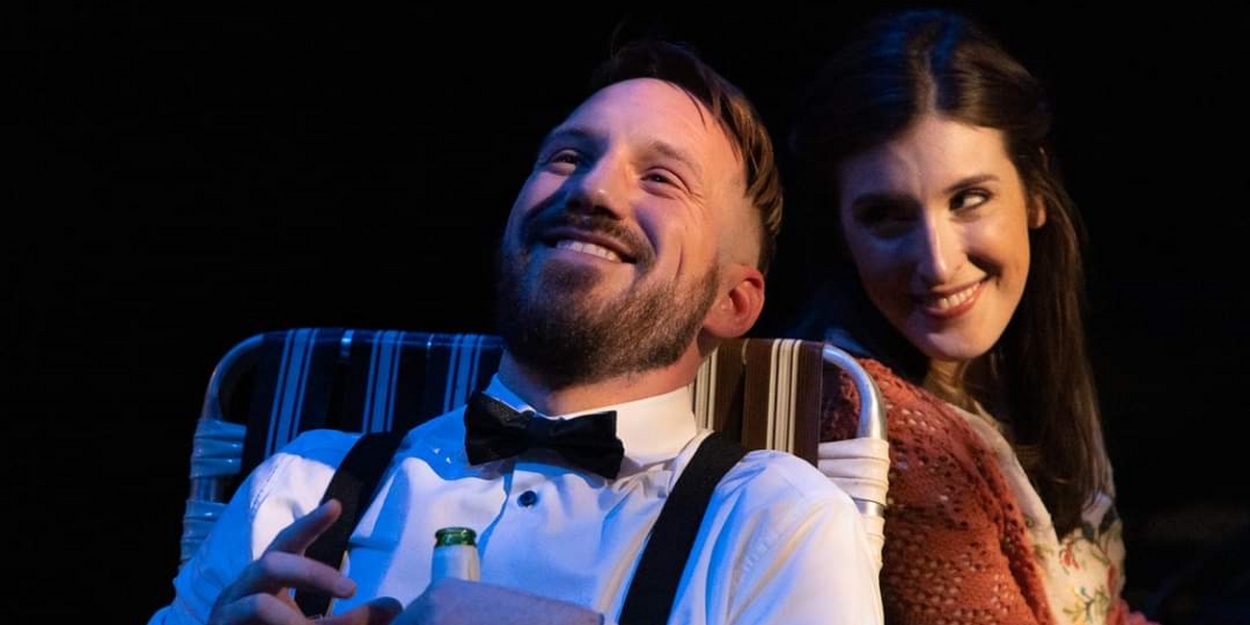 Review: HEROES OF THE FOURTH TURNING at American Lives Theatre
Pulitzer-prize finalist play sparks discussion
Empathy is often in short supply when it comes to how we feel about people on the opposite side of the political divide. Heroes of the Fourth Turning, a Pulitzer-prize finalist, explores that tricky topic in an intense and memorable way. The show is perfectly in line with American Lives Theatre's mission to provide provocative and entertaining plays to Indy.
With a cast of five people, director Andrew Kramer tackles a difficult premise. Former students and friends from a Catholic college in Wyoming reunite to celebrate an old professor. Late at night the talk turns to politics and even though it's a very conservative group, emotions run hot as the lines that divide them become evident. I loved how each new pairing offered a unique point of view. Individuals popped in and out of the house allowing for conversations to shift and new tensions to appear as they challenged each other's beliefs.
The set, designed by Daniel McCullough, is incredible. The IndyFringe's normal layout is tossed to the wind and instead, we find ourselves at a backyard bonfire. It's deceptively simple, a back porch, lawn chairs, and a creepy shed. The result is an intimate setting with audience seats in rows along the sides. From the first second, you feel like you are in it with these characters.
The cast is outstanding. Their performances are layered and powerful. This look at a very conservative world is a rare one in the theatre community and is even more fascinating because of it. The actors treat the characters with respect and give the audience a chance to see a wildly different perspective.
Morgan Morton is a force of nature in the role of Teresa. Since her time at the college, she's become a New Yorker with a penchant for interrupting and aggressively telling you why you are wrong. She would feel at home in a Fox News anchor chair. Morton is so convincing and yet the audience can still feel her heartbroken bafflement when her former idol doesn't respond to her in the way she expects.
I'll avoid all spoilers, but will say that the ending felt a bit rushed and forced. It's incredibly difficult to end a play that is dialogue driven. Where do you end the conversation? But regardless of the final moments, the show is like an enthralling train wreck. I dare you to see this show and not be dying to talk about it for days.
Don't Miss the Show
For more information about American Lives Theatre, visit americanlivestheatre.org.
Performances: The show runs until Jan. 28th at the IndyFringe Theatre, 719 E. St. Clair St., Indianapolis.

*Please be advised there are occasional loud noises, including gunshots; there is an herbal cigarette; and there is transgressive language with regard to identity. The play runs a little over two hours with no intermission.
Photos Courtesy of Indy Ghost Light