Interview: Philip Lehl on adapting SCHOOL FOR SCANDAL for Classical Theatre Company
A restoration play gets revived at Classical Theatre Company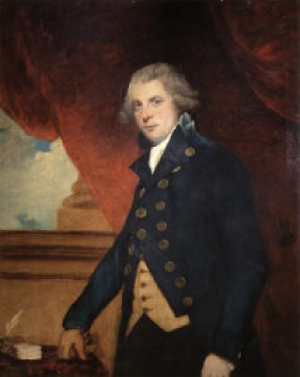 I had the pleasure of interviewing Philip Lehl, the artistic director of 4th Wall Theatre and the writer/director of School for Scandal performing now at Classical Theatre Company.
Philip, what led you to where you are now?
Well, I've been interested in being an actor since I was in sixth grade. I have a theater degree and then I went to the Juilliard School.
I've been on Broadway, off-Broadway, and on a national tour. I did some work on TV and movies, not much but some. So I've kind of done it all. And then for the last twenty-something years, I've been in Houston.
I started working at the alley and many of the other theaters in town. I wasn't very happy anymore and my wife said, "Hey, let's let's do something about that." And we produced one show and now we're approaching close to 50 shows at 4th Wall Theatre Company.
Can you tell me what the first show you produced was?
It's interesting because it's a show that's being produced right now in Houston. It's called Almost Maine. We did that I think 12 or 13 years ago. We didn't have the company yet. We just said, "Well, let's see what it'd be like to produce a show." That's the first professional directing credit I have.
Are you primarily a producer?
I suppose that's true now, but I honestly think of myself first as an actor.
Why draws you to acting?
I just really like the challenge of stage acting: repeating a performance and having it be different every time. And I love doing plays with people over a period of two months as opposed to my time working in TV or movies where you work a day or a week at most. It's mostly boring time sitting in a trailer. In the theatre, all the time is spent socializing with people, working with people, and getting to know people. I've always loved the social aspect of the theater and acting is the best thing. When you're a director, you're only there half the time, and then you go away when they start to perform it. But when you're an actor, you get to stay the whole time.
What's it like trying to direct yourself?
It's insane. It's very difficult and I only did it this time because it's a very special show. I've wanted to act in it since I was 17 years old. But I also really had an idea of the way I wanted to do it and so I just had to do both.
Why are you so attached to School for Scandal?
I first saw School for Scandal when I was in high school and it was one of the funniest things I've ever seen. And then weirdly, it got done while I was at Juilliard and it confirmed my love for it. Interestingly, that production at Juilliard starred David Rainey. So there's that connection too.
It's an interesting play. It was one of the first plays of that first class at Juilliard. There's a photo of it with Kevin Kline and Patti LuPone and everyone who was in that first class. It was always in my mind as an actor from a very early age. It's like a lifelong dream to be a part of a production of this play.
Why adapt the play instead of trying to do something identical to the original?
One reason is that the play actually doesn't get done very often. It's huge. It's got twenty-something characters and I don't know, four or five locations, maybe more. And so if you're doing it traditionally with a full set for each location and costumes from the late 1700s, it's going to cost you hundreds of thousands of dollars to produce this. It's just undoable for most. So if you want to do it, you got to do something different.
I'm also very interested in the work of Eric Tucker, who runs a theater called Bedlam Theatre Company in New York. One of Eric's ideas is that you use the architecture of the space that you're in. The Deluxe Theater is where we're working now. What does it look like? What does it look like when there's nothing in this space? What's the lobby like? What's the history of this space? I felt like has a very interesting history by the way. And so I was interested in those ideas.
I've also always been interested in doing plays where the actors have to play different roles. I think there's something about it that engages when done correctly.
Also, it's a British play. The productions I've mentioned all did British accents. I thought this language can just sound like modern-day people. And let's see what it would be like if we all dressed like modern-day Houstonians. It's called the comedy of manners. It basically means it's a satire on rich people. I didn't see any barrier to just saying, "Okay, this is about people who live in River Oaks."
Are there any lessons you would like the audience to take away from this play?
I don't really see theater as a like school. It's not something where we take lessons. I think we look at ourselves and hopefully we recognize ourselves and maybe we laugh at it and maybe we think about it a little bit afterward. I mean, if there's a lesson, I hope it would be that there are a whole bunch of plays being forgotten. Maybe they could be part of our conversation.
Why do this play at Classical Theatre Company instead of producing it as part of 4th Wall?
I have been a member of Classical for over a decade and the play is over 100 years old, which is JJ Johnston's rule for what makes a classical play. Lately, the plays that we've been choosing at 4th Wall have recently been done in New York or Chicago, or even LA and they're kind of newer plays that haven't yet been seen in Houston.
Were there parts of the play that you felt just wouldn't work nowadays?
Yes. There's one main thing that I changed. There's a character in the original whose name is Moses. He's a very dark money-lender character. Obviously, that character got changed. Interestingly, most of his lines stayed exactly the same. He's been played by a woman in our production.
Honestly, I cut very little and then I let the cast have a little bit of fun with it. At one point, someone started calling someone "dude." There are little tiny changes like that but they came out of us having fun in rehearsal.
You weren't rigid with the script?
No, not at all. When I went into rehearsal I was like, "Hey, guys, here's the script. I think these are the roles we're gonna play. But if we find out that it works a little better a different way, then that'll change."
Can I ask you about the casting process?
I worked with two of the actors before so I thought I was pretty sure I'd cast them. But you want to open it up to people that you don't know. There were people who auditioned for the play that maybe weren't right for School for Scandal, but I was really happy I met them because they'll be right for something else down the line. That's another reason why I like to always have auditions.
So this is a trio of comedies from Sheridan. Are there any others you might like to adapt?
Why not? My last year at Juilliard, we did a production of another Sheridan play called The Rivals, which I was in and I have a very soft spot for. The fact that this production of School for Scandal seemed to work out well makes me think that maybe the Rivals should be seen at some point. But I'm not going to commit to that.