RICHARD WAGNER UND DAS GELD Comes to Staatsoper Berlin
The performance is on 12 September.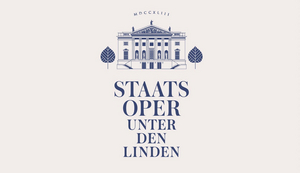 Er war der König der Schnorrer. Fast durchgängig waren Richard Wagners Geldangelegenheiten sein gesamtes Leben lang ungeordnet, haarsträubend, dramatisch, justiziabel und teilweise grotesk komisch. Wagner ging völlig unkalkulierte wirtschaftliche Risiken ein.
Er ließ seine Gläubiger notfalls unumwunden im Regen stehen und schädigte auch nahe Freunde ohne Skrupel. Geld in seinem Wert und seiner Verpflichtungswirkung blieben ihm zeitlebens fremd. Der Vortrag von Frank Jaeger, seines Zeichens Fachanwalt für Insolvenzrecht, beleuchtet das Leben des genialen Hasardeurs aus der wirtschaftlichen Perspektive und versucht Anknüpfungspunkte in seinem Werk und seinen Schriften zu finden.
The performance is on 12 September.