Botticelli in the Fire at The Laboratory Theater of Florida
Dates

2/26/2021 - 3/14/2021

Theatre


1634 Woodford Ave
FORT MYERS,FL 33901
Twitter Facebook Instagram

Tickets Info

$10-$28
Phone: 2392180481




**REGIONAL PREMIERE!**By Jordan TannahillSandro Botticelli is the promiscuous life of the party! While painting his masterpiece The Birth of Venus, the plague rages outside and a conservative preacher is blaming the sodomites. Set in a 15th century that has skinny jeans and cell phones, will the famousartist sacrifice his painting or his young apprentice, Leonardo da Vinci?...a celebratory mix of the sacred and profane that is sure to please. MD Theatre GuideThis show features adult language, nudity, and mature themes. No one under 18 will be admitted.******************************************************************************Masks are required on all patrons for the entire performance****For the protection of our cast, who will not be masked during the performance, we require that all patrons wear their masks over their noses and mouths during their entire stay at the theater. Our seats are spaced following current CDC regulations and may not be moved or adjusted. All theater surfaces are professionally coated with a COVID-19 developed antimicrobial sanitizer. Temperatures will be recorded upon check-in. For further information on what the theater is doing to keep its casts, crews, and guests safe, please visit the website and review the pandemic protocol.Your playbill will be digital and delivered in the email confirmation with your ticket(s).For maximum safety, the theater will not be offering concessions for these productions, nor will outside food or drink be allowed.There will be no refunds for patrons asked to leave for refusing to honor our mask requirement.Thank you for your cooperation and your support of The Laboratory Theater of Florida.

News About Botticelli in the Fire at The Laboratory Theater of Florida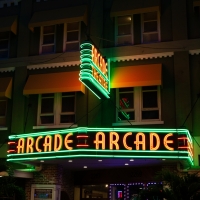 Celebration and Anticipation: A Look at Past and Future Theatre in Fort Myers
June 01, 2020
In an effort to celebrate all of the amazing local theatre Southwest Florida did get to see prior to COVID-19 shutdowns, I reached out to local directors, actors, students, artists, etc., asking if they would answer a couple questions about their experiences with theatre from this past season and what they're most looking forward to next season.