BWW Interviews: WILLAM on MISTER ACT and His Newest Projects
With Willam, expect the unexpected. Most people expect a controversial showcase of debauchery, and I'm sure they're somewhat right. A lot expect a party - from what I've heard, spot on. But there's more to Willam. Looking at his resume, you may stop to wonder when he manages to sleep - his IMDB puts many to shame, his discography is full of endearing smashes, and his looks? Trust that Willam is never going to slip up on the fashion front.
An old friendship with Latrice Royale brings Willam to the Parker Playhouse this weekend, starring alongside Latrice in Mister Act, a Peaches Christ musical spectacle. With the combined talents of everyone involved, this is not the show to miss. Willam took a break from rehearsals to answer some questions through email, and got to talking about this year's upcoming projects, tips to making it in the game, and, of course, Mister Act.
---
BWW: Honestly, I can't think of a more versatile drag performer than Willam, nor a bigger brand. Actor, singer, performer, drag superstar, dancer, comedic smash, author, you run Youtube series, you've had your own perfume, and there's no end in sight. You came a long way from Florida public schooling. What are currently most proud of accomplishing?
Willam Belli: I mean...I can't not say I'm pretty OK with the fact that I get to be Lady Gaga's friend in A Star is Born out October, 2018. If I woulda told 16 year old me graduating high school in Cocoa Beach that that was gonna happen in 20 years if I just worked hard, I think my teen mind woulda exploded.
BWW: You're going to be onstage with one of your best friends at the end of this week, costarring in Peaches Christ's Mister Act. Are you excited to be back working with Latrice and Peaches?
WB: YES. It's my third time doing it and each time is a "kiki." A kiki is any type of social function that's cute at which at no less than 2 but not more than 10 drag queens are in a room together. It's super fun.
BWW: When you do a theatrical production, a la Mister Act or Jersey SHOREsical or Rocky Horror, how do you approach the project and the work?
WB: I don't ever really get the material until it's in front of an audience so I don't really make a strong choice til I'm out there on stage for the first show. It seems very careless but I don't have a process. I guess I make enjoyable choices though.
BWW: Is it very different from your TV/web series work, like EastSiders?
WB: I think finding a way to relate material to yourself can be useful to some people but acting for me is just being really good at make-pretend and lying. I've always been a great liar.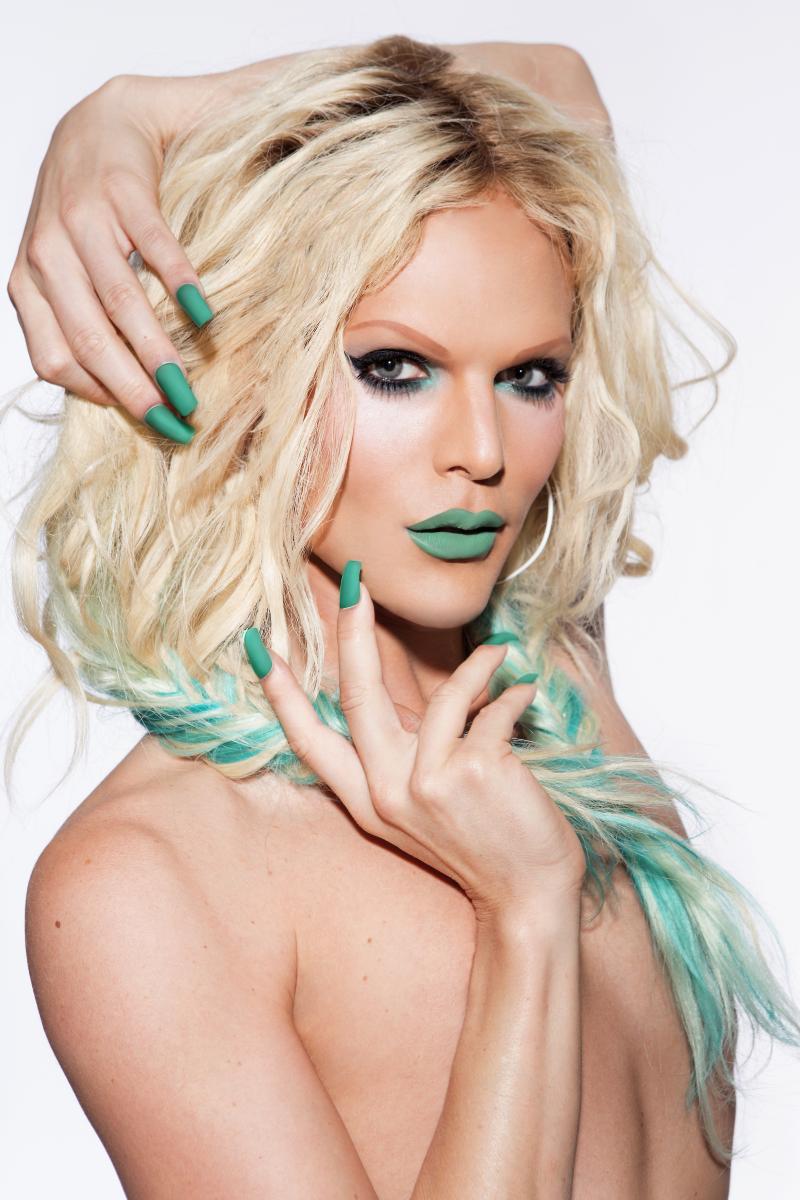 BWW: I, personally, am a huge fan of your music. It was what first drew me to the drag scene, being honest. Will we be seeing a lot of exciting drops in 2018? Maybe an album?
WB: I hope. That would be nice. I'm currently writing and recording but I don't make deadlines for myself anymore.
BWW: Will we get another Spanish remix?
WB: Yes. I just started a Spanish YouTube show. Go check it out at www.youtube.com/noextrai
Me and my best friend are learning important Spanish phrases like "Brush your weave" and monkey (Chango ;)
BWW: How do you manage to continue shattering expectations - between Beatdown, working with Courtney and Alaska, your own music, stage shows, international shows, it's honestly astonishing. Is there anybody you're dying to work with this year?
WB: I love Issa Rae from Insecure.
BWW: Three years ago you said you felt that you'd won the Internet. Last year, the Internet whiplash was real. What is your opinion of Twitter and social media nowadays?
WB: Well, I did win the Internet on @Midnight technically, so nothing will beat that.
BWW: Your book, Suck Less, has been my go-to gift since its release - it's universally great. Will there be any more books coming from the Belli brand in the future?
WB: I hope. I'm working on it on this same laptop I'm answering these questions.
BWW: Finally, is there anything you want to say to Willam fans, or people just reading your words for the first time?
WB: Always tip a drag queen. If they're good, they deserve it. And if they're bad, at least they'll go away after that buck.
---
Willam can next be seen in Mister Act at the Parker Playhouse on February 2nd. Some tickets are still available online or at the door.
Willam's new series ¿Cómo Se Dice? is available on YouTube here. You can also catch Willam's Beatdown on the same channel.
Become one of Willam's Patreon supporters here.

Related Articles View More Fort Lauderdale

Stories

Shows
Trevor Durham has been covering theatre for years, starting off as a Cappies Critic before he became a staff writer for ULoop, the FSView, working (read more...)